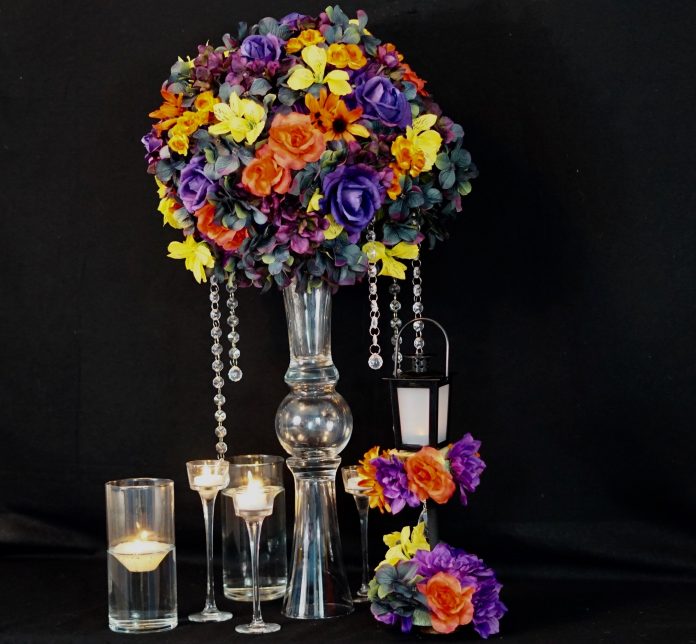 On one of our previous wedding centerpiece project request, the vase cost us a total of $25. At Miss PlanIt, we always strive to do our projects on the lowest budget possible. Recently, we received an awesome tip from one of our Community Members on our Youtube Channel.
Her tip was we could DIY a $3 Dollar Tree Wedding Vase to acheive the same look as the $25 vase! And guess what, she was right. So we were able to make a $3 Dollar Tree Wedding vase for this weeks bride's fall wedding centerpieces. Which looked very similar to the $25 vase project!
This will save this soon to be bride so MUCH MONEY. The vibrant colors also gives this fall wedding centerpiece a beautiful expensive look for a fraction of the cost! So let's get started. For video instructions, please check out the video tutorial below. Also you don't want to miss the special BONUS VIDEO at the end of this post!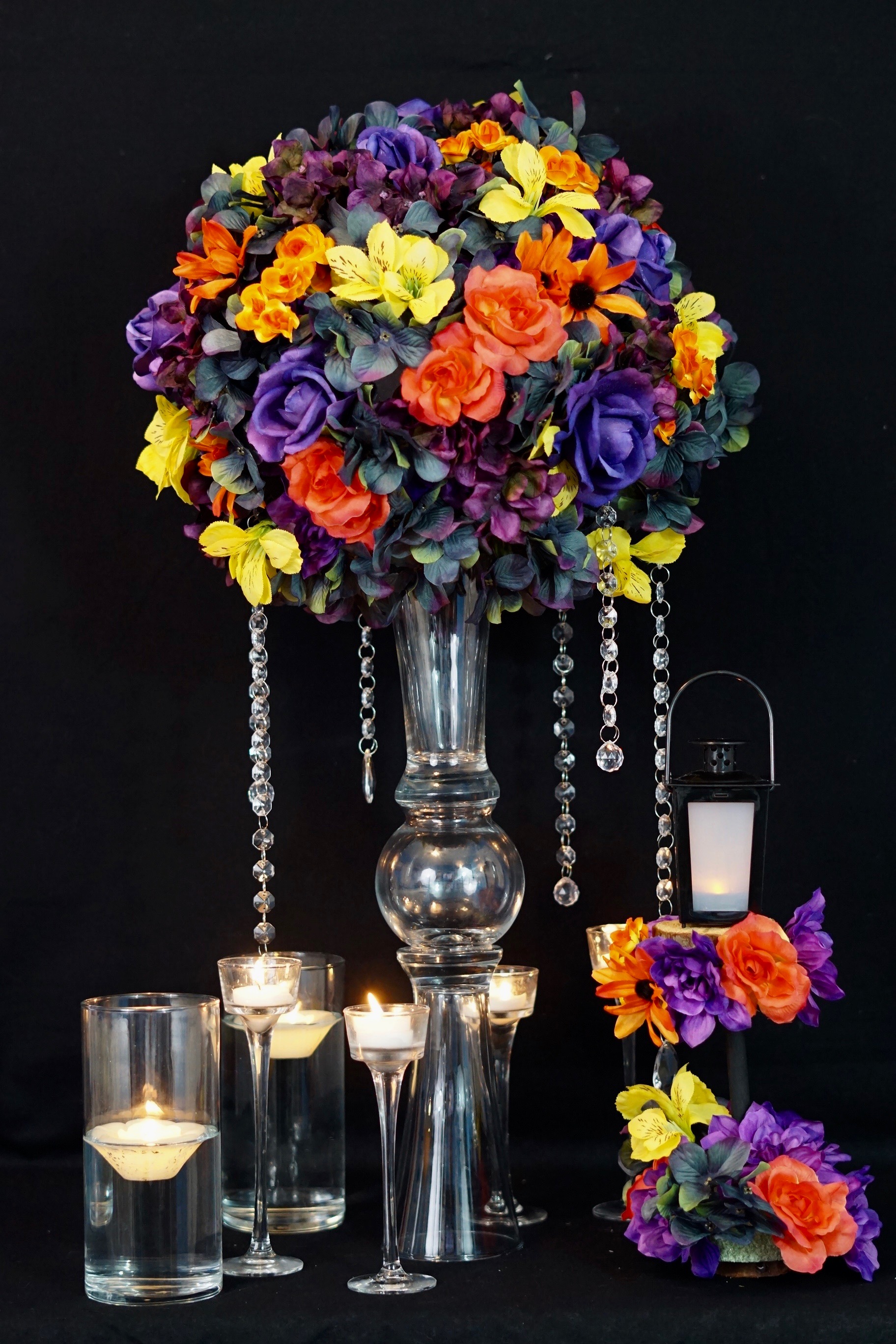 BUT WAIT!
Before we get started I want to share an awesome tip on how you can earn cash back with your online purchases for all the items you will need to complete this project!
As our saying goes "When Every Penny Counts, Count on Miss PlanIt." Furthermore, we love to save money and get great deals. Prior to us purchasing anything online, we check out Ebates, find the store, click the current deal for that store and complete our purchase.
If you have never used Ebates, you are MISSING OUT. So for this project, you would go to Ebates.com, sign up, and then type in the store you plan to purchase from.
Consequently, when completing a purchase through Ebates you earn cash back that you can have mailed to you or sent via PayPal. Be sure to check it out! Click here to sign up for Ebates, and RIGHT NOW when you sign up, you will receive a $10 cash welcome bonus when you spend $25.00!
Since you were already going to complete your purchase online, why not get some cash back on things you already planned to purchase!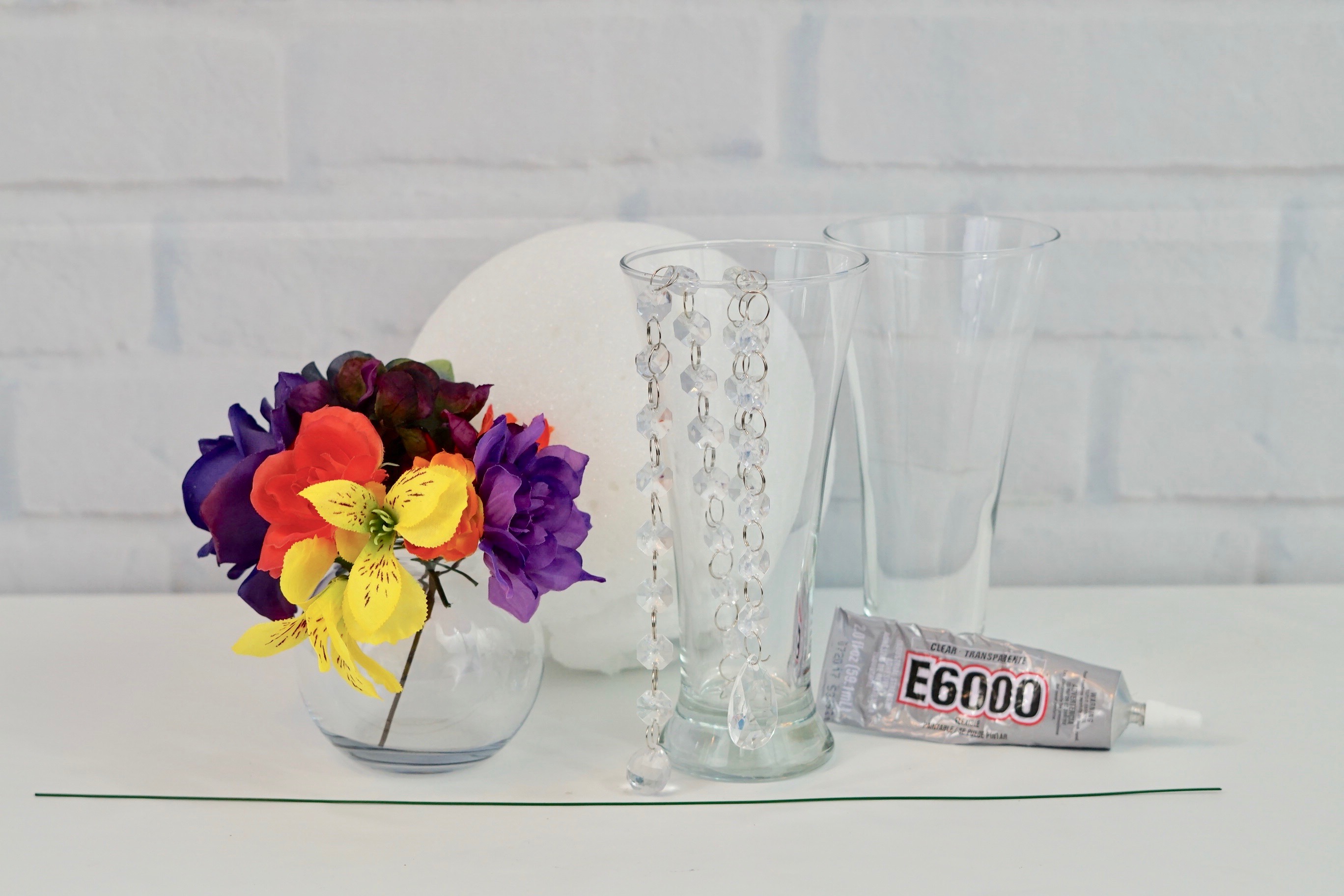 For written instructions, please continue reading below:
How to Make a Tall Fall Wedding Centerpiece with a $3 DIY Dollar Tree Wedding Vase
Directions:
STEP 1: Take one of your Pilsner glasses and flip the glass over with the rim facing down. Next apply E6000 to the bottom of your Pilsner glass and then attach your fish bowl/bubble ball vase. Let it dry for about 1-2 hours and then apply E6000 to the fish bowl rim and attach your other Pilsner glass. Allow it to dry for another hour or two. You now have a beautiful vase that only costs you $3!
TIP: I actually purchased the bubble vase/fish bowl at my local Hobby Lobby for $1.99 but used a 40% off coupon which brought it down to $1.19. Unfortunately, I didn't see them online so I provided a link to Amazon for a comparable vase where you can get 12 for about $16 which would be about $1.29 a piece!
If you need more than one, Amazon may be a better deal as you don't need a coupon. Also, if you are a Amazo Prime Member you will receive your order in 2 days. If you are not a Prime Member, you can start a 30 day free trial today!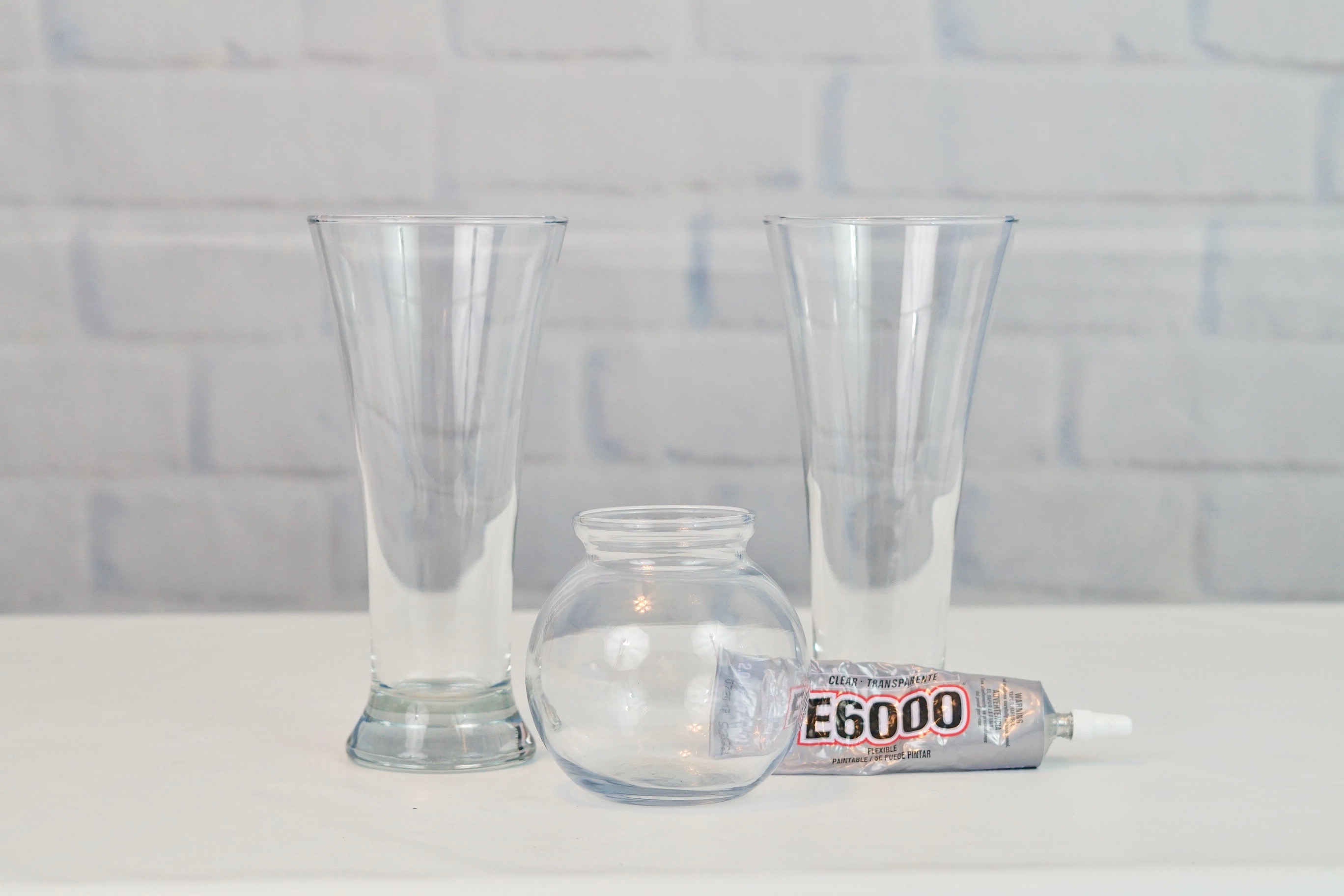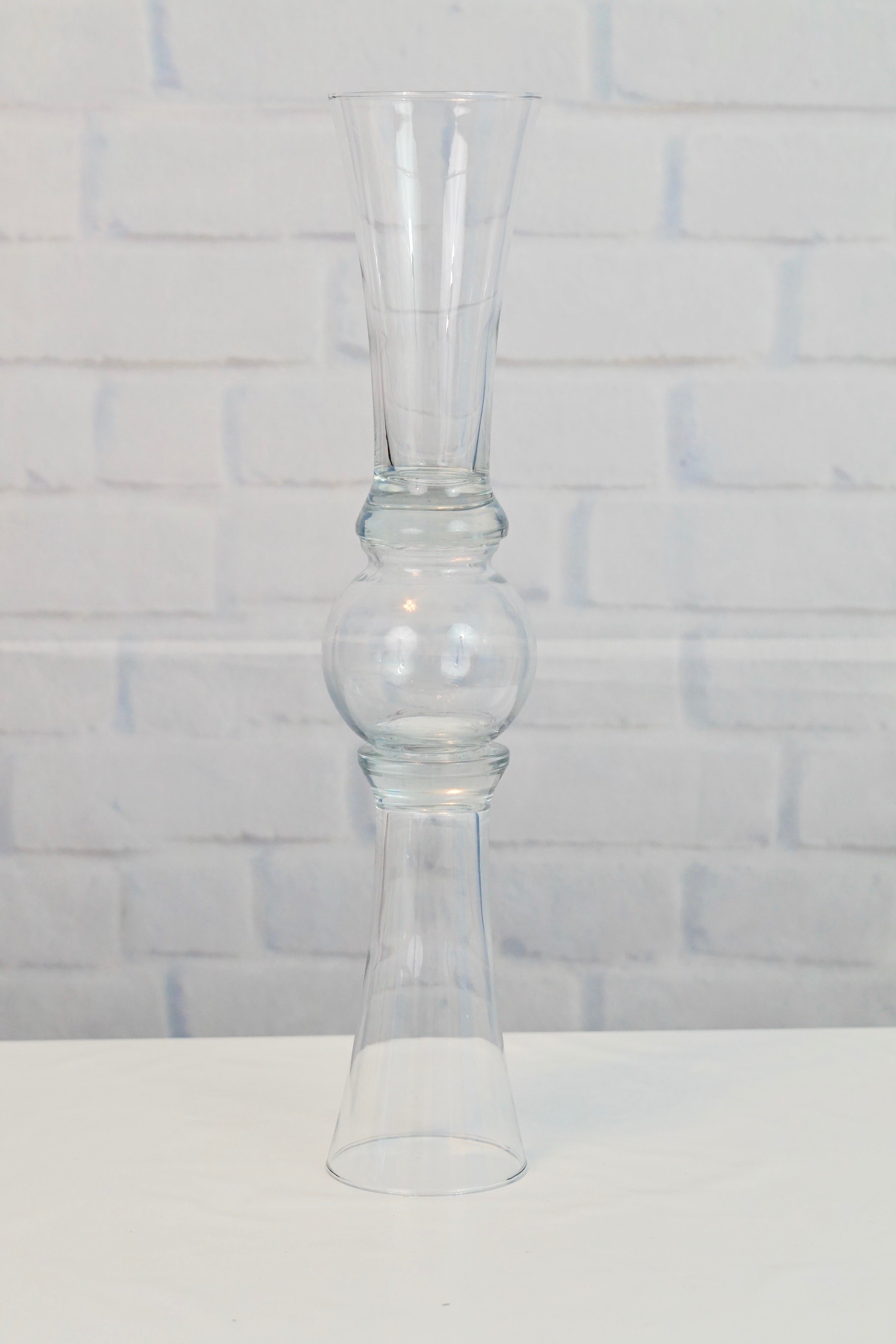 STEP 2: Apply hot glue to the rim of your vase and then attach your 6 inch foam ball. Cut your 24 gauge floral wire to about 6 inch pieces and insert into your foam ball. Make sure you have a hook at the end of your floral wire to attach your gem garland. Now attach six 6-12 inch long gem garland strand to your floral wire.
Add your flowers
STEP 3: Attach 8-10 bushels of hydrangea blossoms, 12-16 dahlia blossoms, 8-12 orange tea rose stems, 6-8 black-eyed susan blossoms, 8-12 alstroemeria blossoms, and 8-12 roses.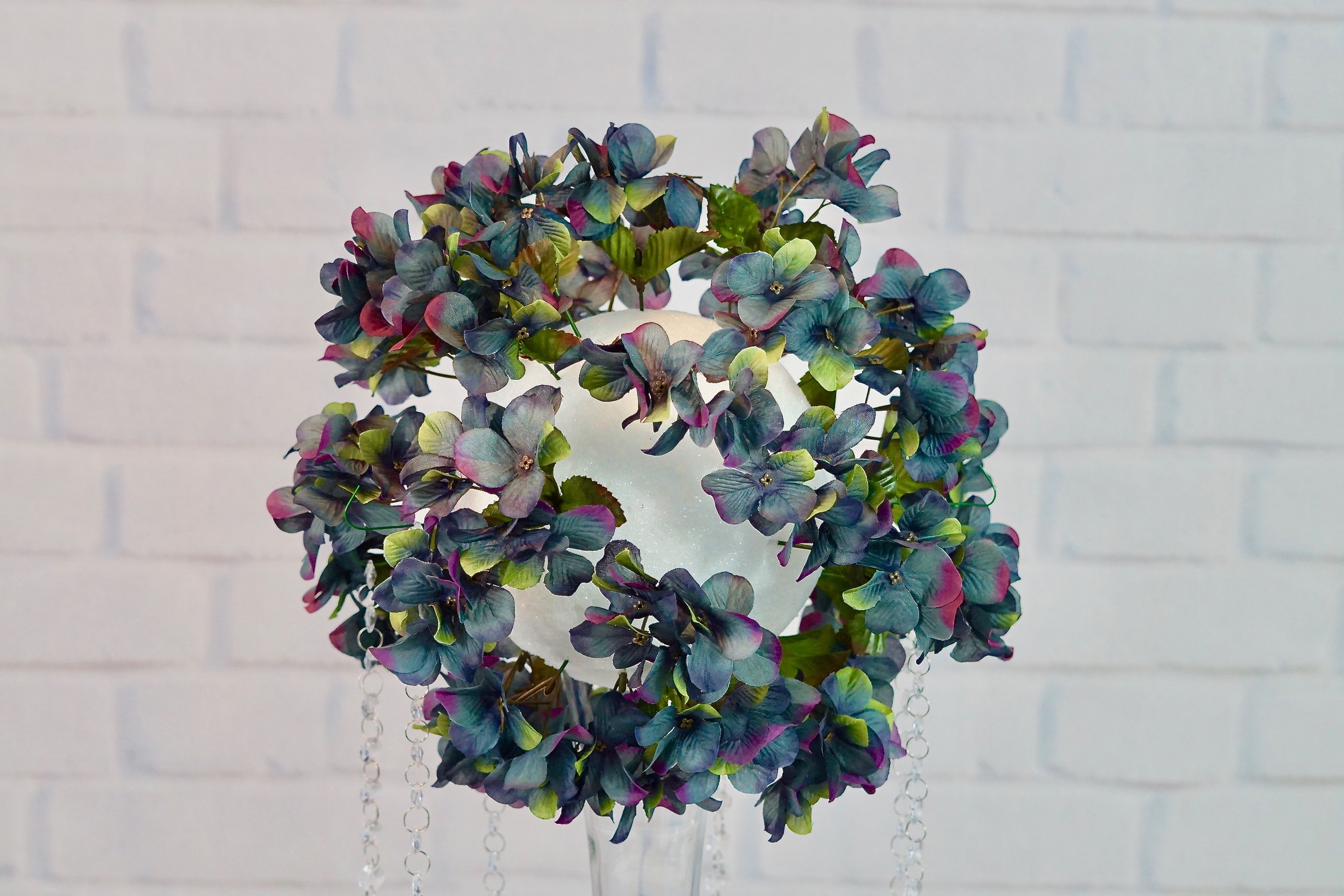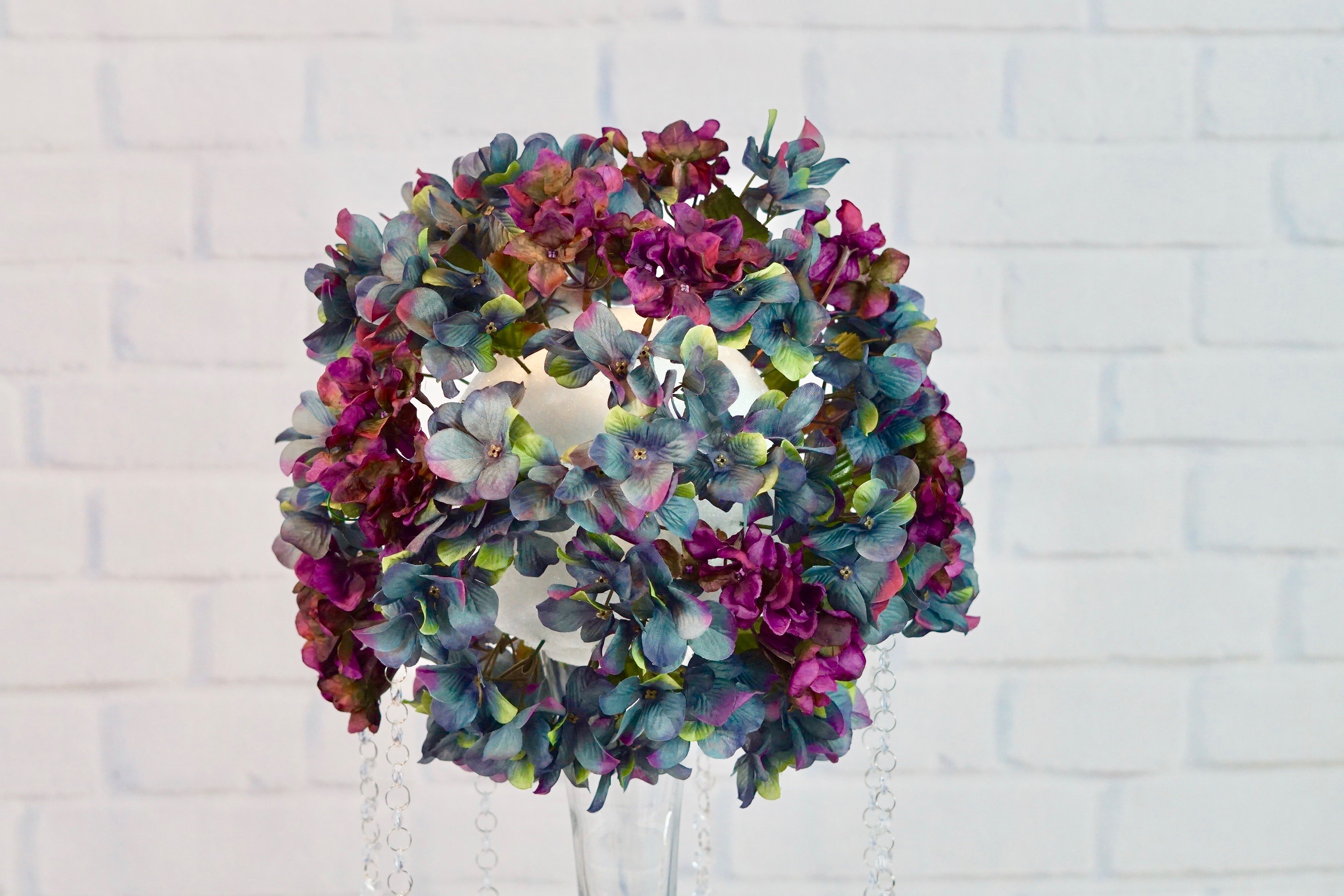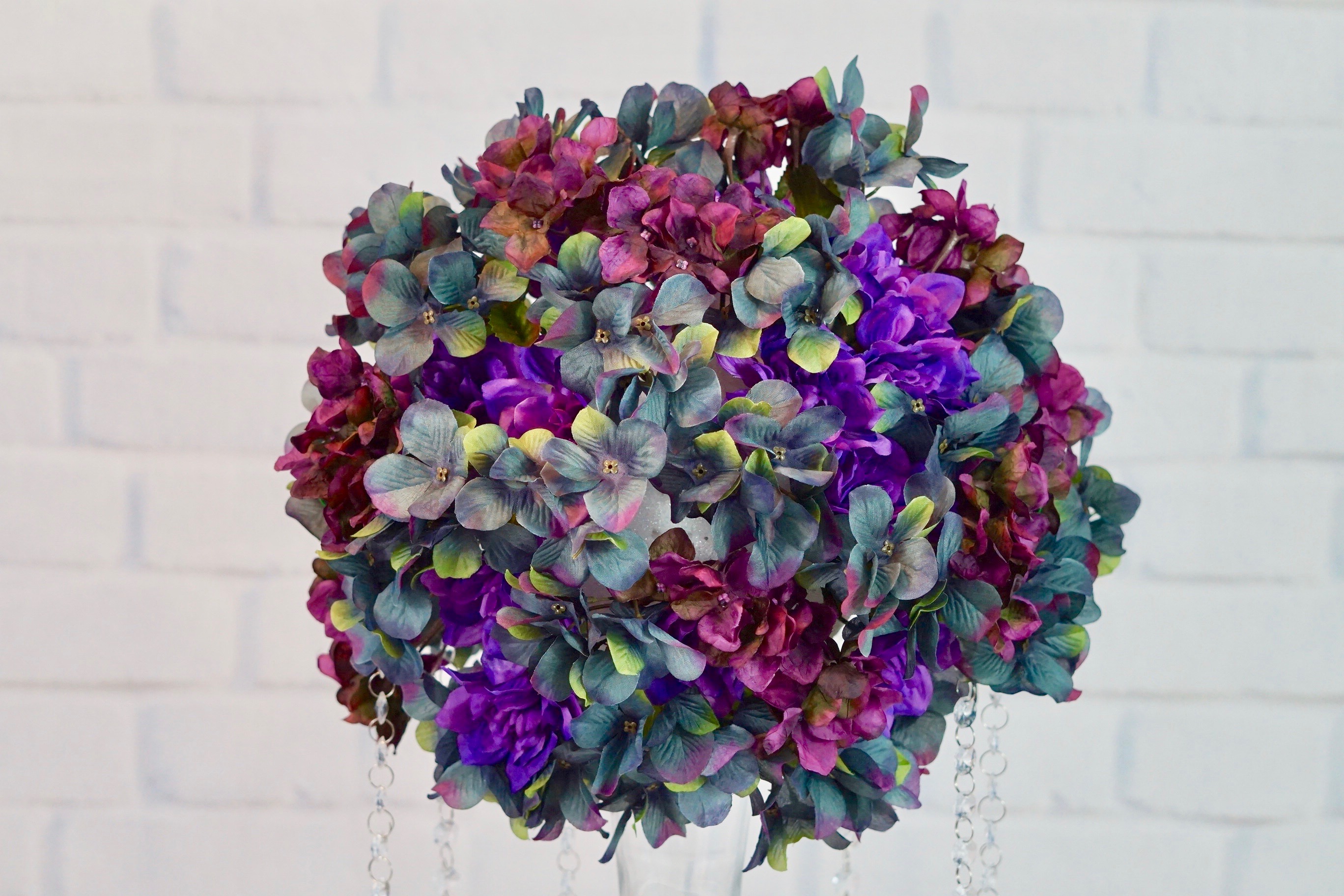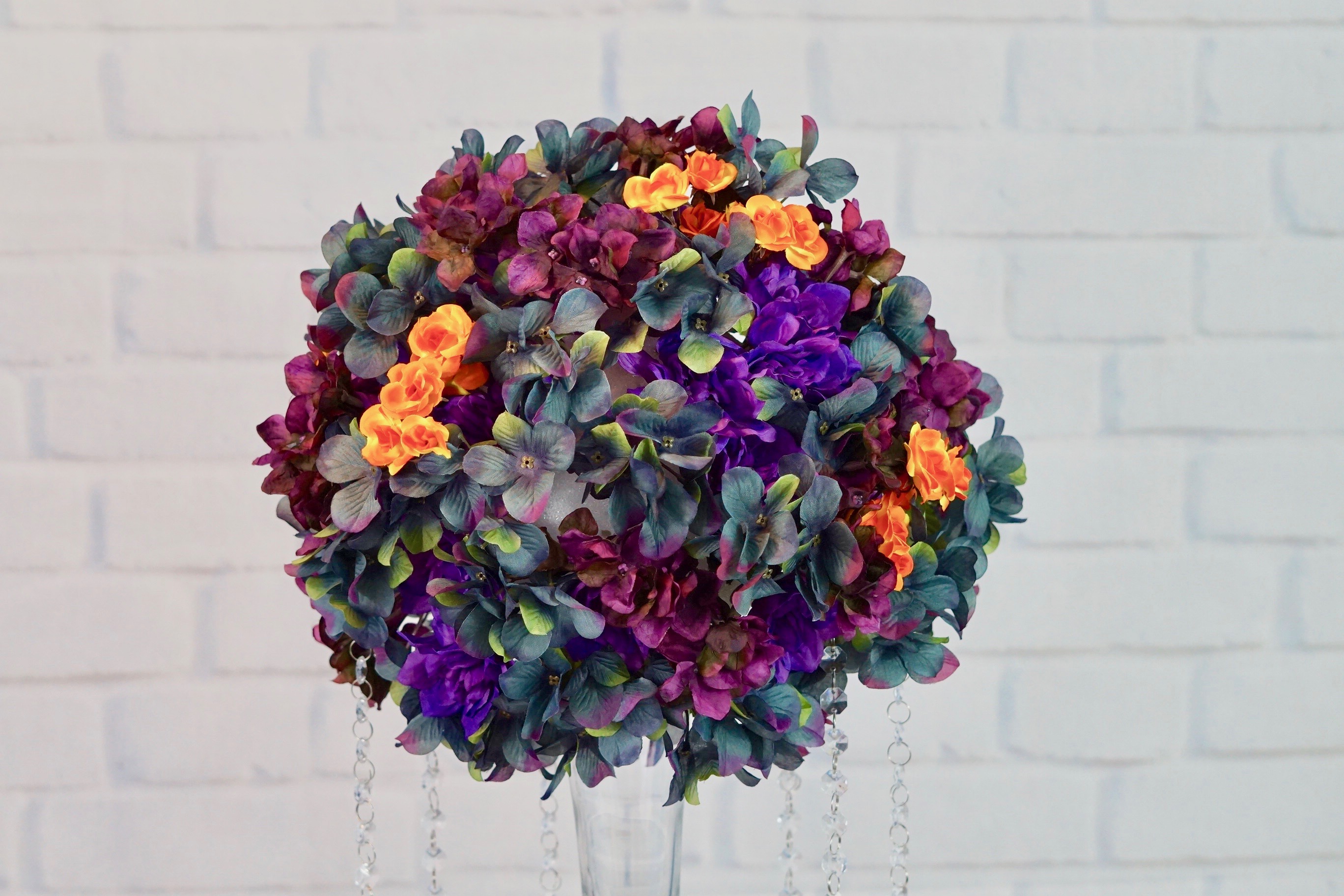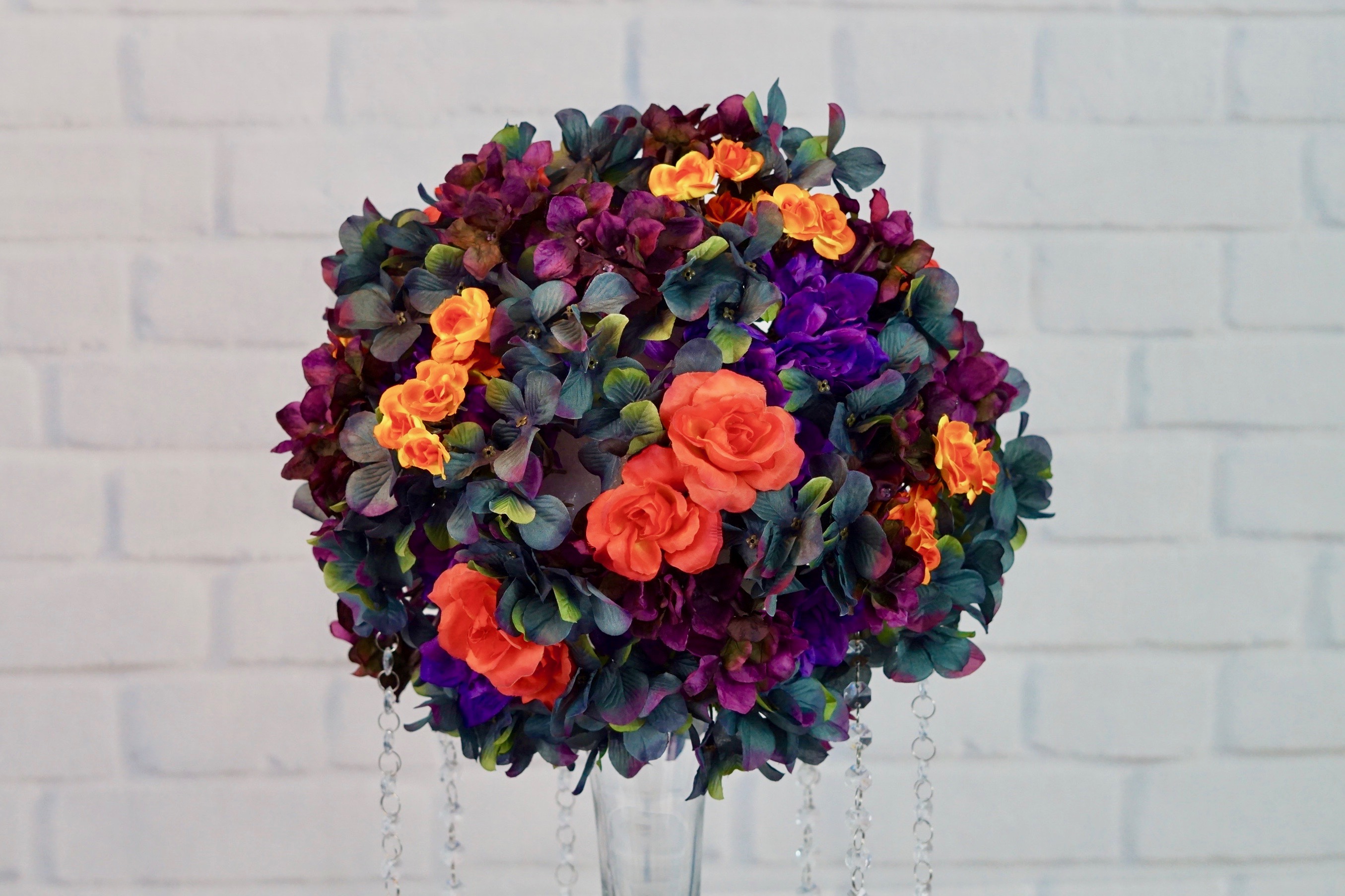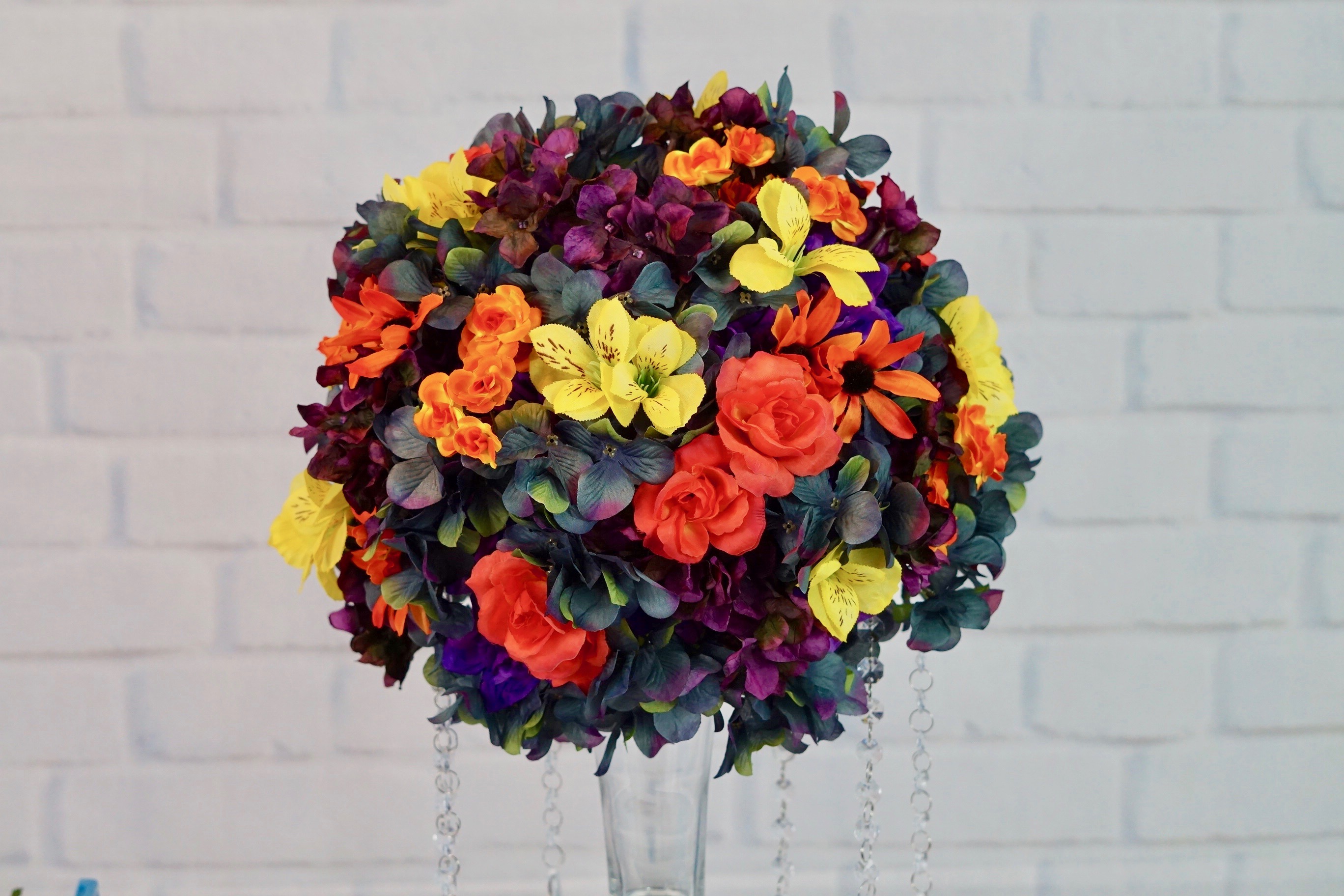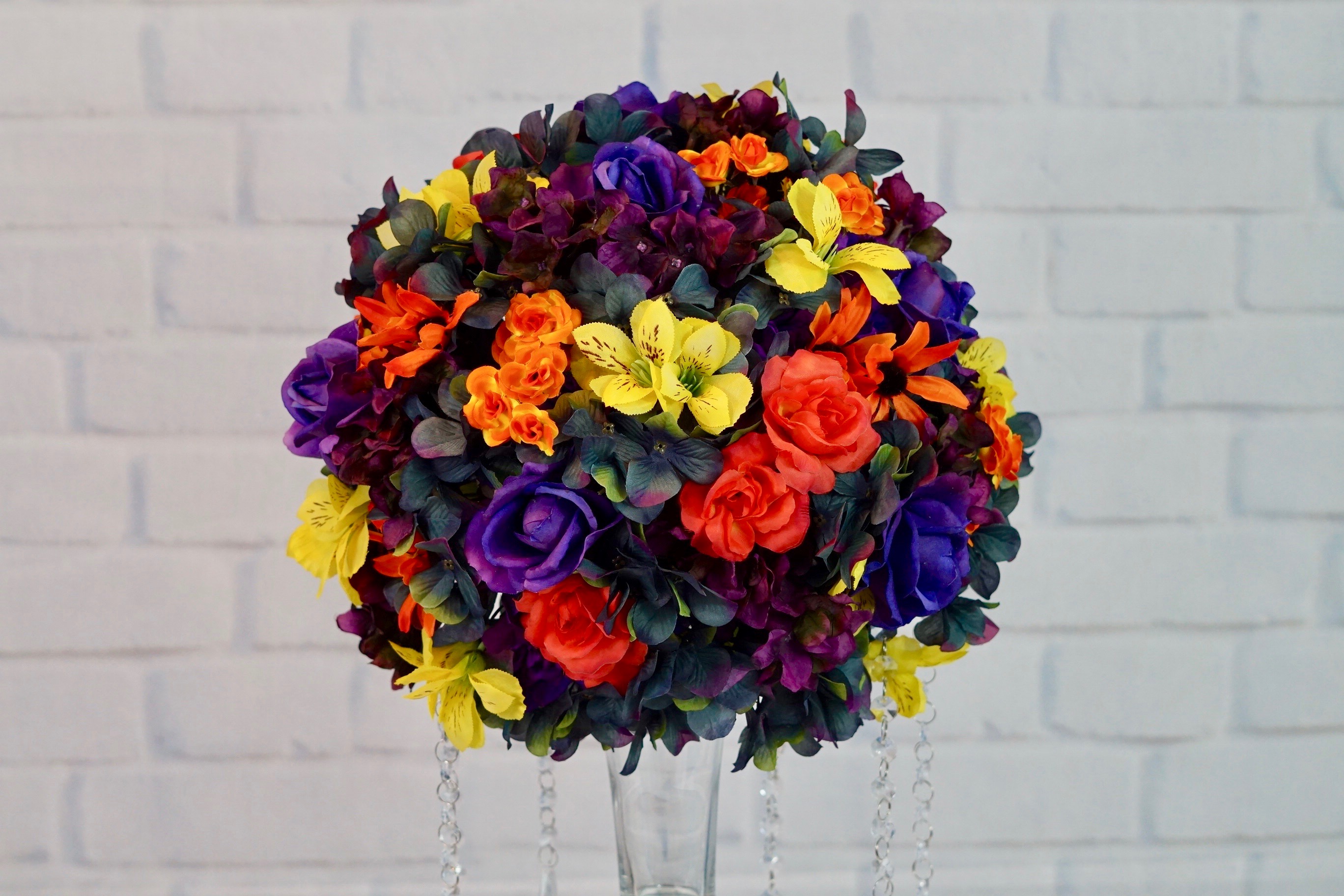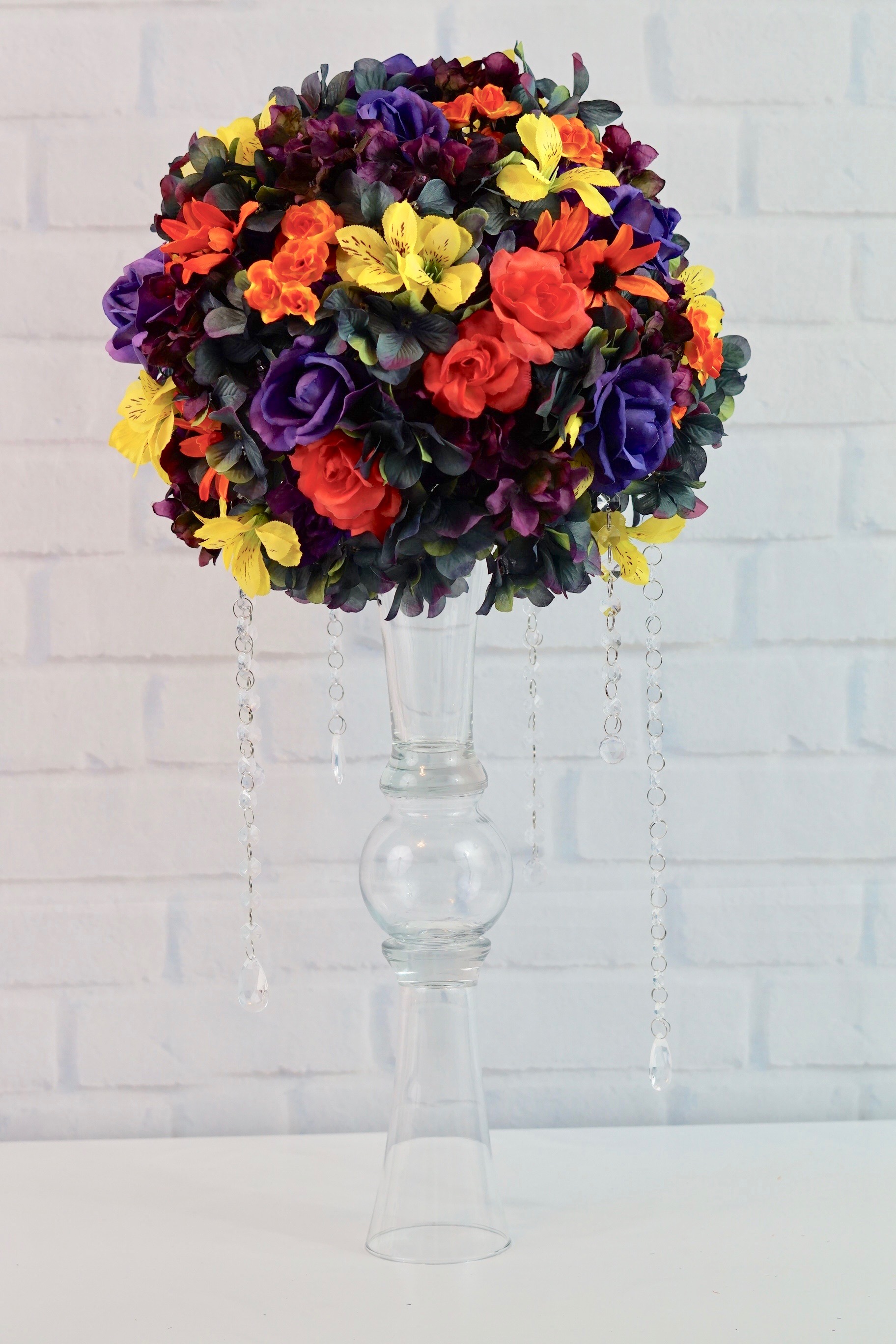 THE FINAL STEP:
Set the table!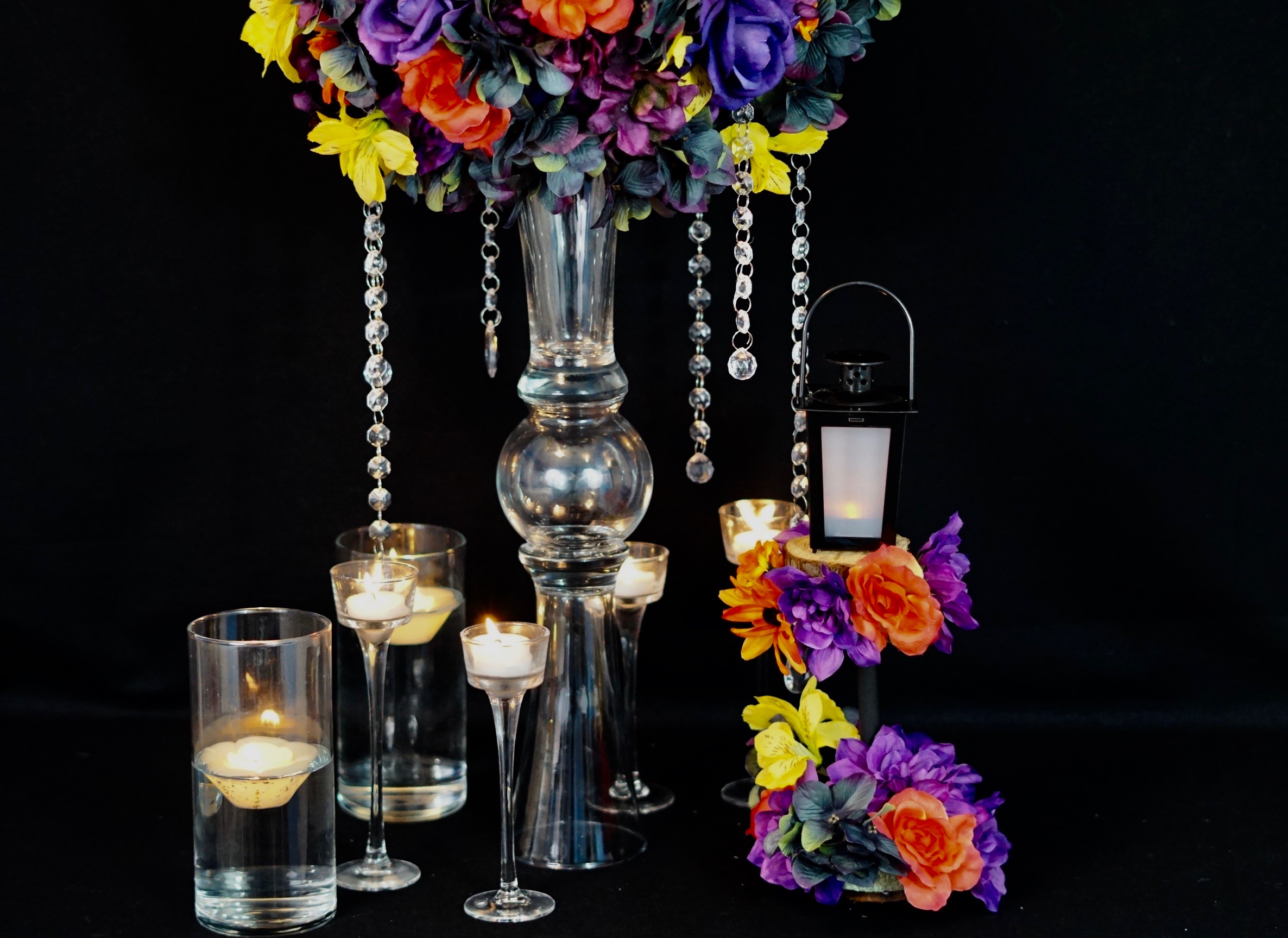 I absolutely love how this Tall Fall Wedding Centerpiece turned out! The outcome is amazing and will definitely add that extra special touch to any wedding!
BONUS VIDEO CLIP & SUPPLY LIST BELOW:
Battery-Operated Plastic LED Lanterns (Found In Store at DollarTree Not Available Online)

        
If you like the outcome please subscribe to our Youtube Channel for more DIY Videos and follow us on Facebook and  Pinterest.
Need help with an upcoming project? Be sure to send us a project request!
"Remember When Every Penny Counts, Count on MissPlanIt"