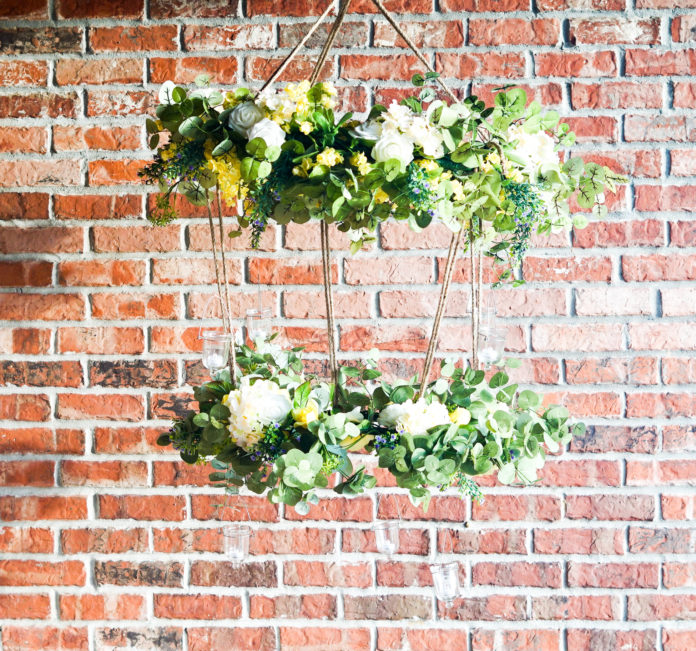 MAKE A GORGEOUS DOLLAR TREE HULA HOOP CHANDELIER FOR YOUR WEDDING THAT WILL DAZZLE YOUR GUESTS AND BE THE WEDDING DECOR FOCAL POINT FOR YOUR BIG DAY.
Today you are going to learn How To Make an AMAZING Dollar Tree Hula Hoop Chandelier For Your Wedding.  This week's tutorial is easy as pie and of course on a budget. With just a couple of $1 Hula Hoops from Dollar Tree you can dazzle your guests with this gorgeous showstopper. The perfect wedding décor whether you are having an outdoor backyard wedding or using an indoor reception hall.  Well what are we waiting for, let's get started! 
SUPPLIES:
Floral Garden Floral Green Wire and Tape
Fun Hoop 26 inch-Available In Stores at Dollar Tree
Fun Hoop 20 inch-Available In Stores at Dollar Tree
Fishing Line 6 Pound-Available In Stores at Dollar Tree
Waterproof LED Tea Light Candles
Eucalyptus Garland
Natural Jute – 7mm
Yellow Double Ruffle Garland
White Mini Rose Garland
MissPlanIt Roses White
MissPlanIt Roses Ivory
Hanging Candle Holders with Wire, 12-Pack
Butterfly Craze Artificial Lavender
Champagne Silk Hydrangea Heads Artificial Flowers Heads with Stems
PROJECT COST *Cost of Featured Project $131.63 (Some supplies cover more than 1 centerpiece) * Prices fluctuate depending on coupon discount amount. *Price based on current sale cost. (taxes not included)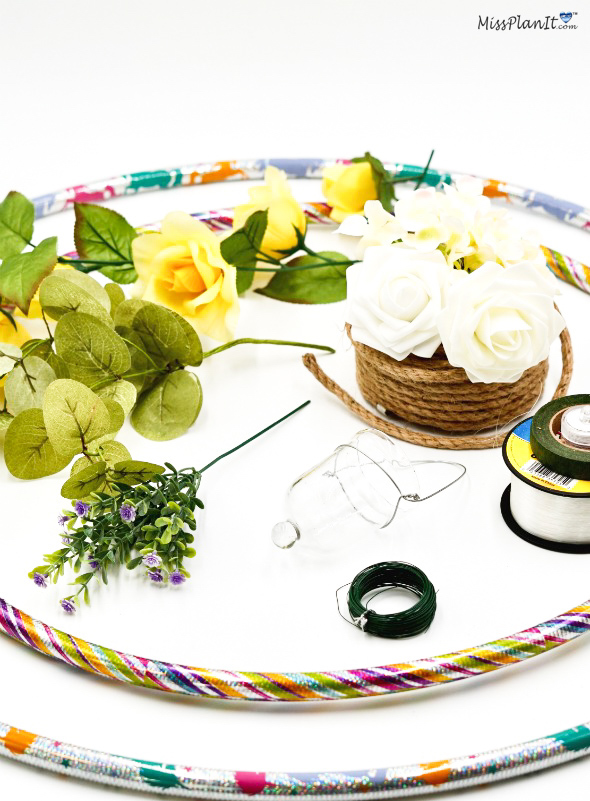 How To Make a Dollar Tree Hula Hoop Chandelier For Your Wedding
Directions:  
STEP 1 :  As always it's important to have a strong base.  For this project, we are going to use 1- 24 inch  and 1-20 inch Hula Hoop from the Dollar Tree and wrap them in Floral Garden Floral Green tape.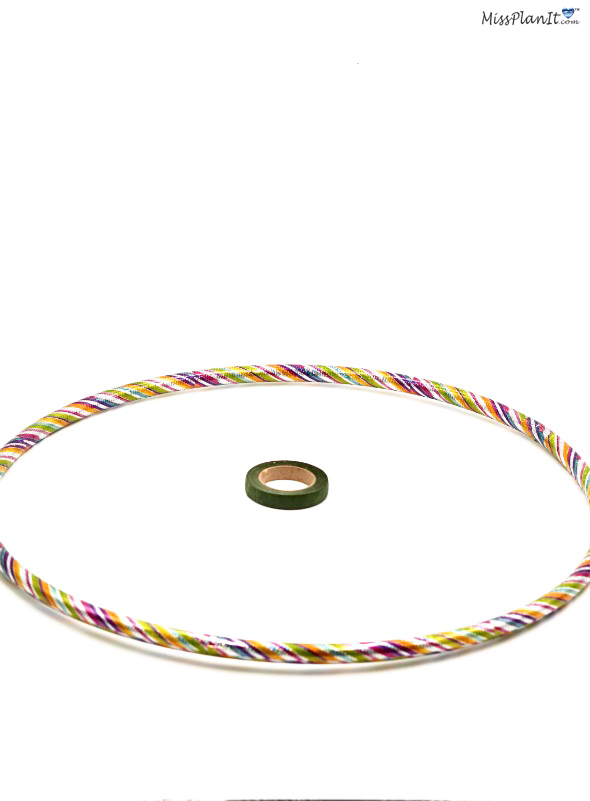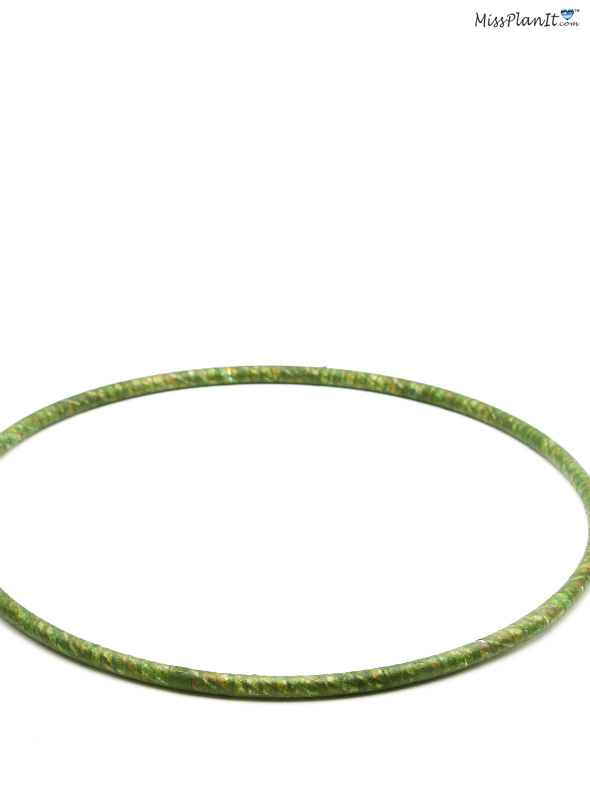 Add Your Garland
STEP 2:  Now we are ready to start decorating!  Attach 1-Eucalyptus Garland and 1-White Mini Rose Garland, wrapping it around the hoop.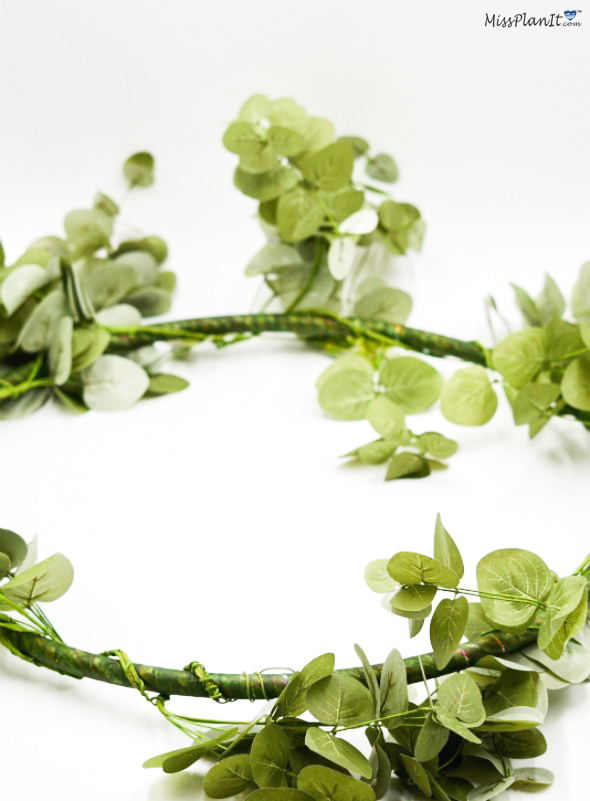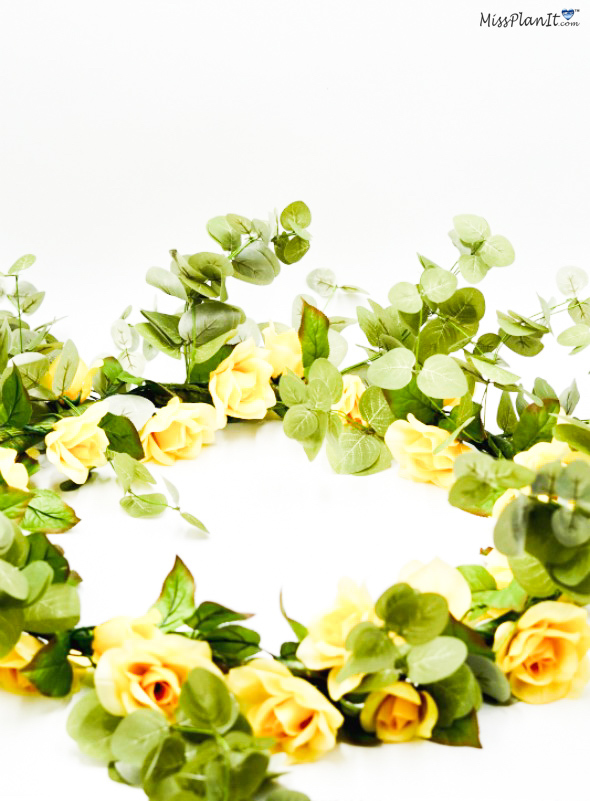 Helpful Tip! Pull the leaf branches away from the main stem to make wrapping easier. You will repeat these steps with both hoops.  
You can do this! 
Attach Your Flowers
STEP 3:  Add 6-8 Butterfly Craze Artificial Lavender Stems wrapping the wire end around the hoop.  For additional stability, you can apply a little hot glue where you have attached the stem.  Attach 1-Champagne Silk Hydrangea Head, 1-MissPlanIt White Rose  and 1- MissPlanIt Ivory Rose to create a bouquet burst.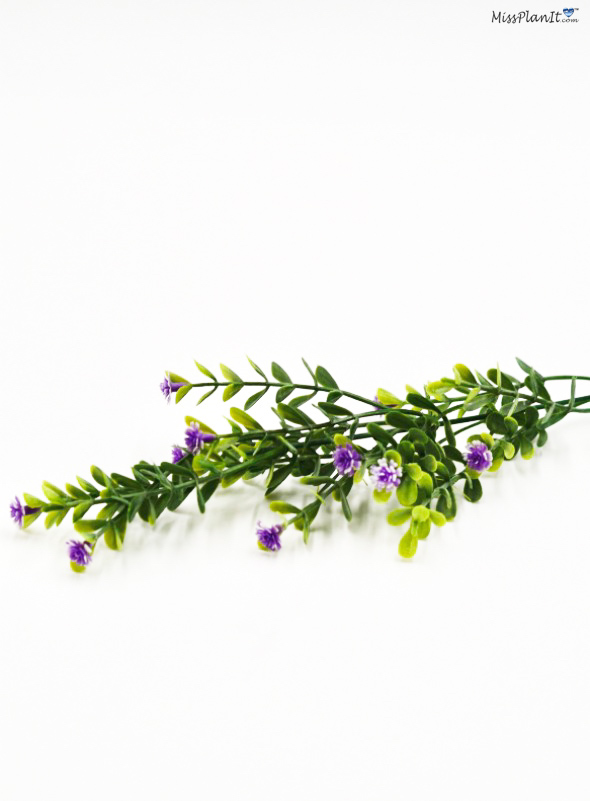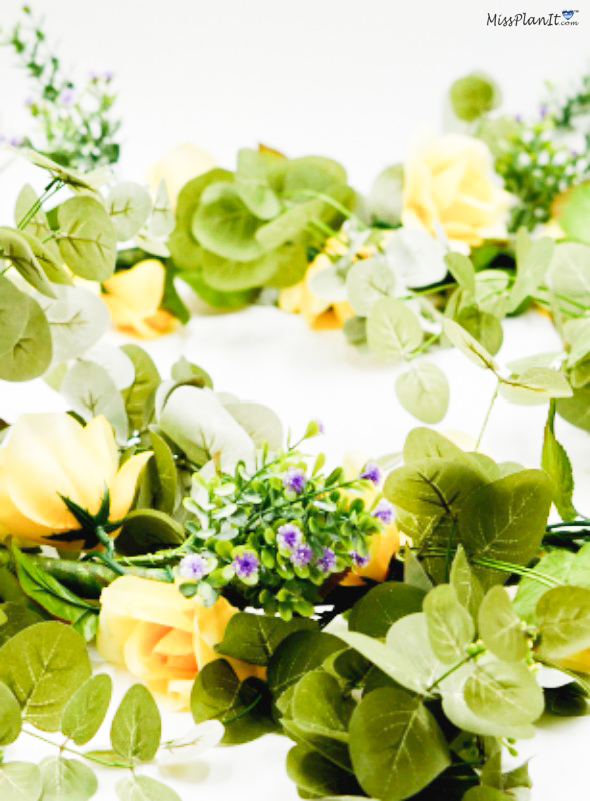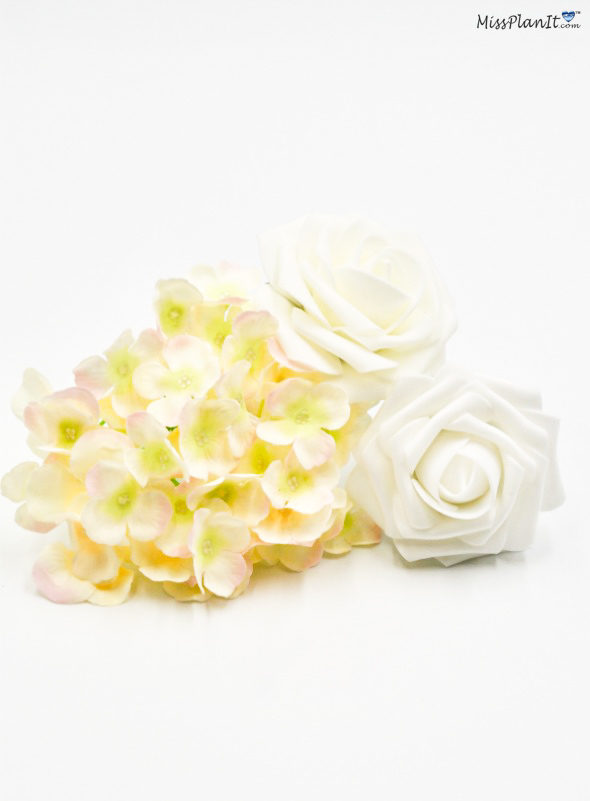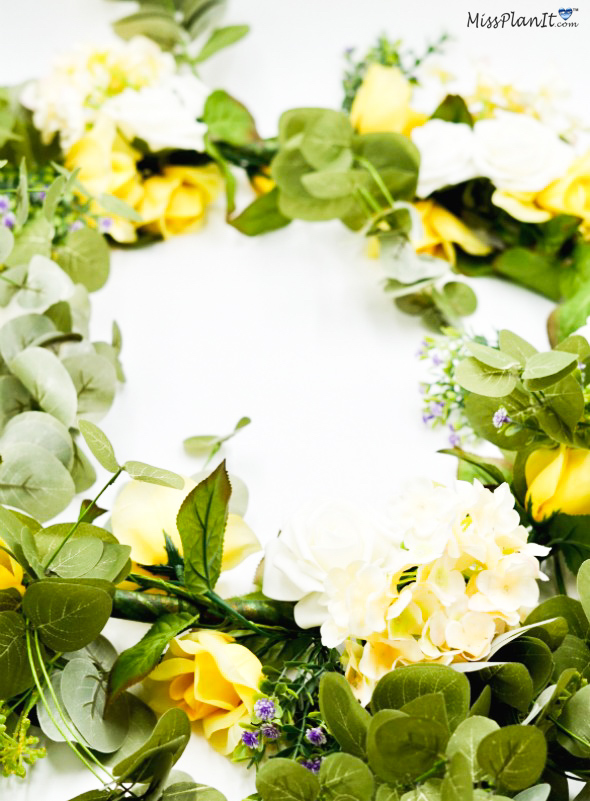 Hang Your Candle Holders
STEP 4:  Now let's get those Hanging Candle Holders ready to attach.  Cut the Fishing Line to your desired length, tie it in a slip knot.  Attach 4-6 lanterns to the hoop using a double knot. Space out lanterns evenly.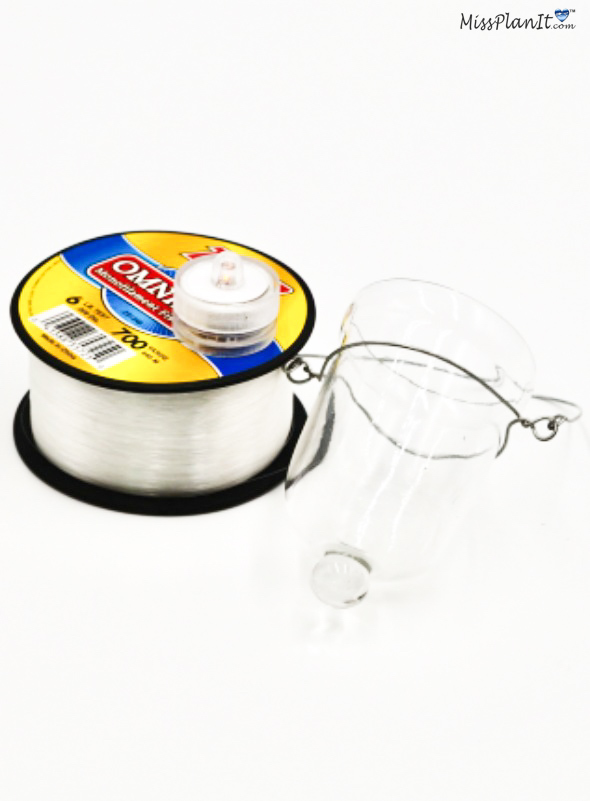 STEP 5:  Our next step is the trickiest, but you can do this!  We are going to cut 4 -36 inch sections of  Natural Jute – 7mm and attach them equal distance apart using a slip knot to the 20 inch hoop.  Next repeat that step with the 26 inch wood using 3 sections of Jute rope instead of 4.  Attach the bottom hoop rope to the  top hoop using floral wire to wrap around the 2 ends tightly.  Add an additional level of stability by applying a layer of hot glue around the floral wire.  Take your time with this step.  This will determine if your hoops are level.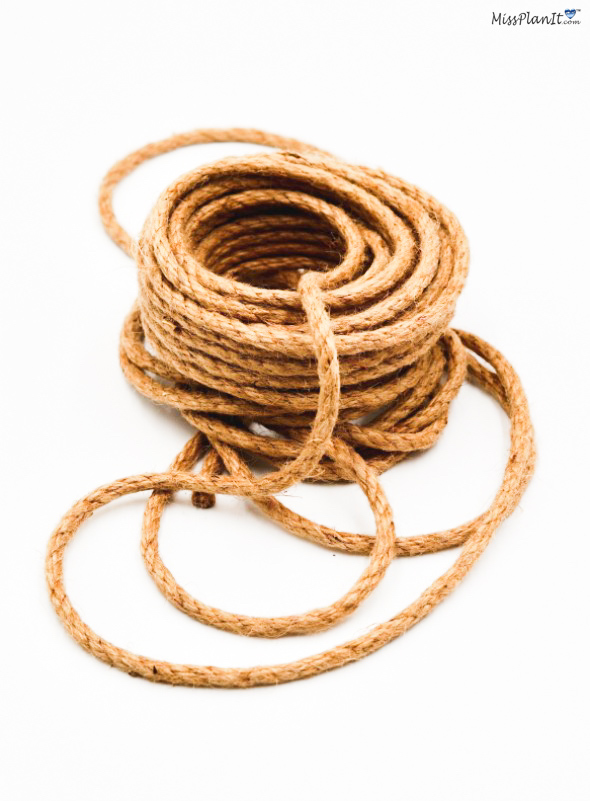 Final Step!   
Lastly, add the LED Tea Light Candles to your lanterns and prepare to WOW your guests!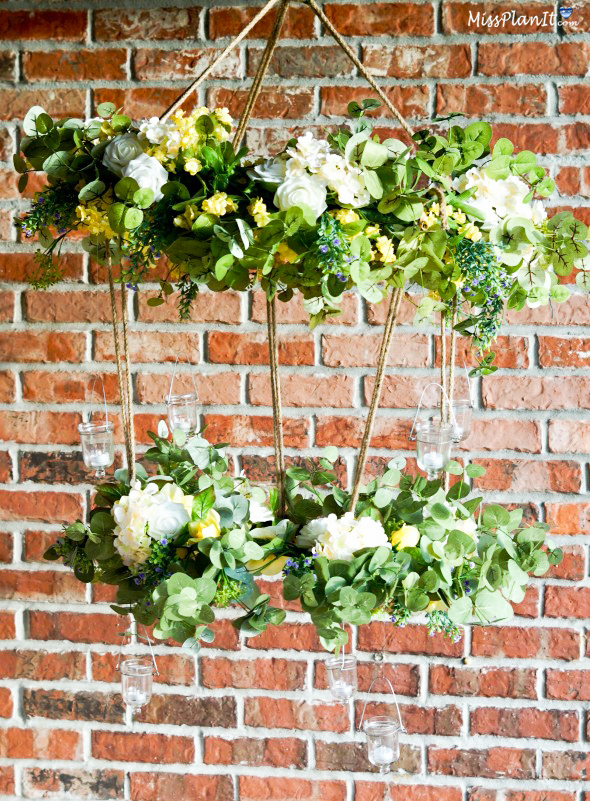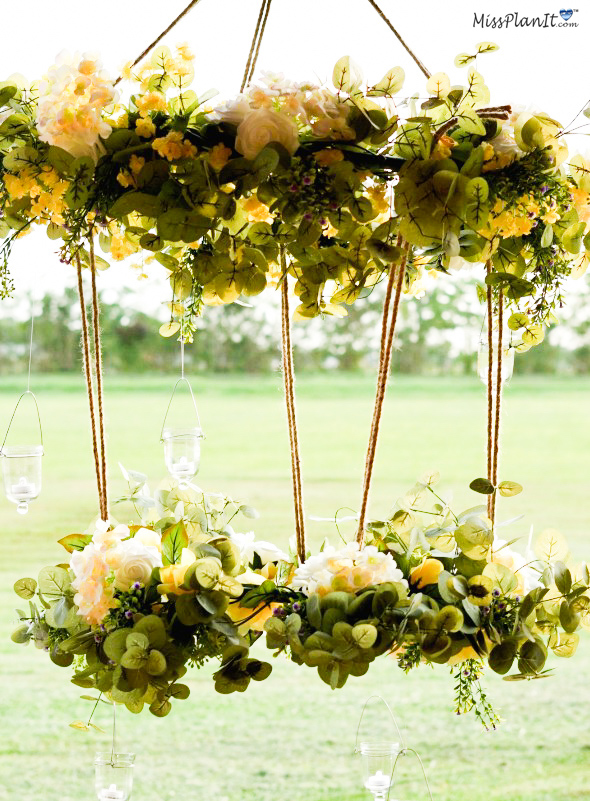 How can a Dollar Tree Hula Hoop turn into a show stopper? It's simple, with a little bit of creativity and patience, you too can make a gorgeous Hula Hoop Chandelier for your wedding, while saving money in the process.  Well you know what we say here at Miss PlanIt,  when every penny counts, count on Miss PlanIt!  See you next week!