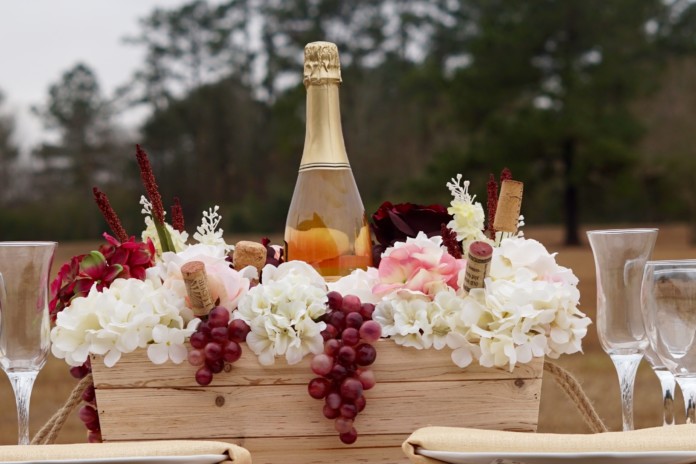 Whether you are getting married in a barn or a vineyard, this wooden crate wedding centerpiece is a perfect fit. Combining wooden crates and wine is exactly what this week's wedding project request described. No matter if you are an avid DIYer or new to the world of DIY, you will love the simplicity in completing this beautiful wedding centerpiece in 3 simple steps!
BUT WAIT!
Before we get started I want to share an awesome tip on how you can earn cash back with your online purchases for all the items you will need to complete this project!
As our saying goes "When Every Penny Counts, Count on Miss PlanIt." We love to save money and get great deals. Prior to us purchasing anything online, we check out Ebates, find the store, click the current deal for that store and complete our purchase.
If you have never used Ebates, you are MISSING OUT. So for this project, you would go to Ebates.com, sign up, and then type in the store you plan to purchase from.
When completing a purchase through Ebates you earn cash back that you can have mailed to you or sent via PayPal. Be sure to check it out! Click here to sign up for Ebates, and RIGHT NOW when you sign up, you will receive a $10 cash welcome bonus through my link when you spend $25.00!
You were already going to complete your purchase online, so why not get some cash back on things you already planned to purchase!
Let's Get Started: Click our affiliate links below to purchase the supplies needed for this project: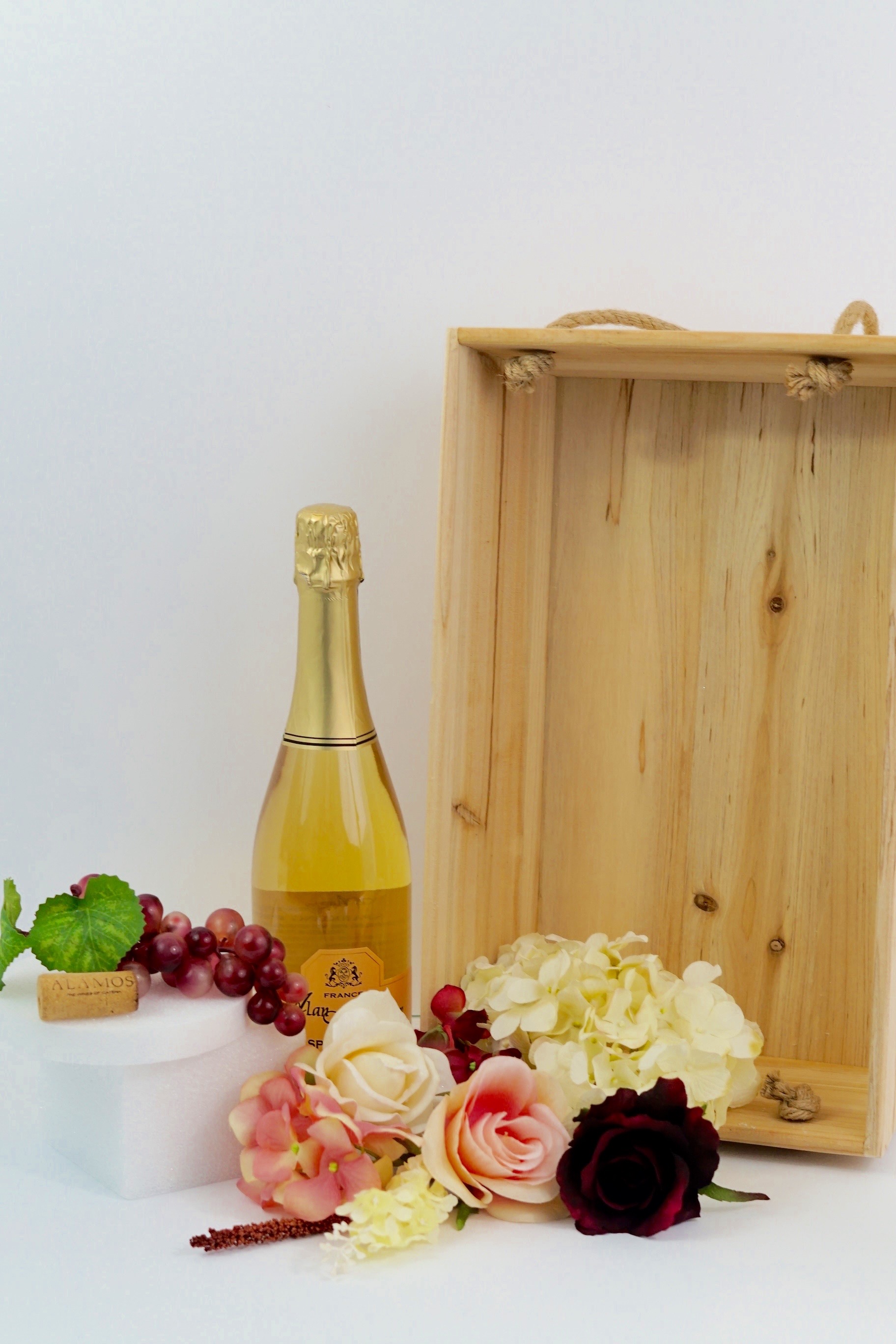 If you prefer written instructions, please continue reading.
How to Make Wooden Crate Wedding Centerpieces
STEP 1:
You will need 6 foam blocks for step 1. Five of the foam blocks will remain whole and not be cut in half, however, cut the sixth foam block in half. Place a dab of hot glue on each foam block. Now place all your foam blocks in your wooden crate.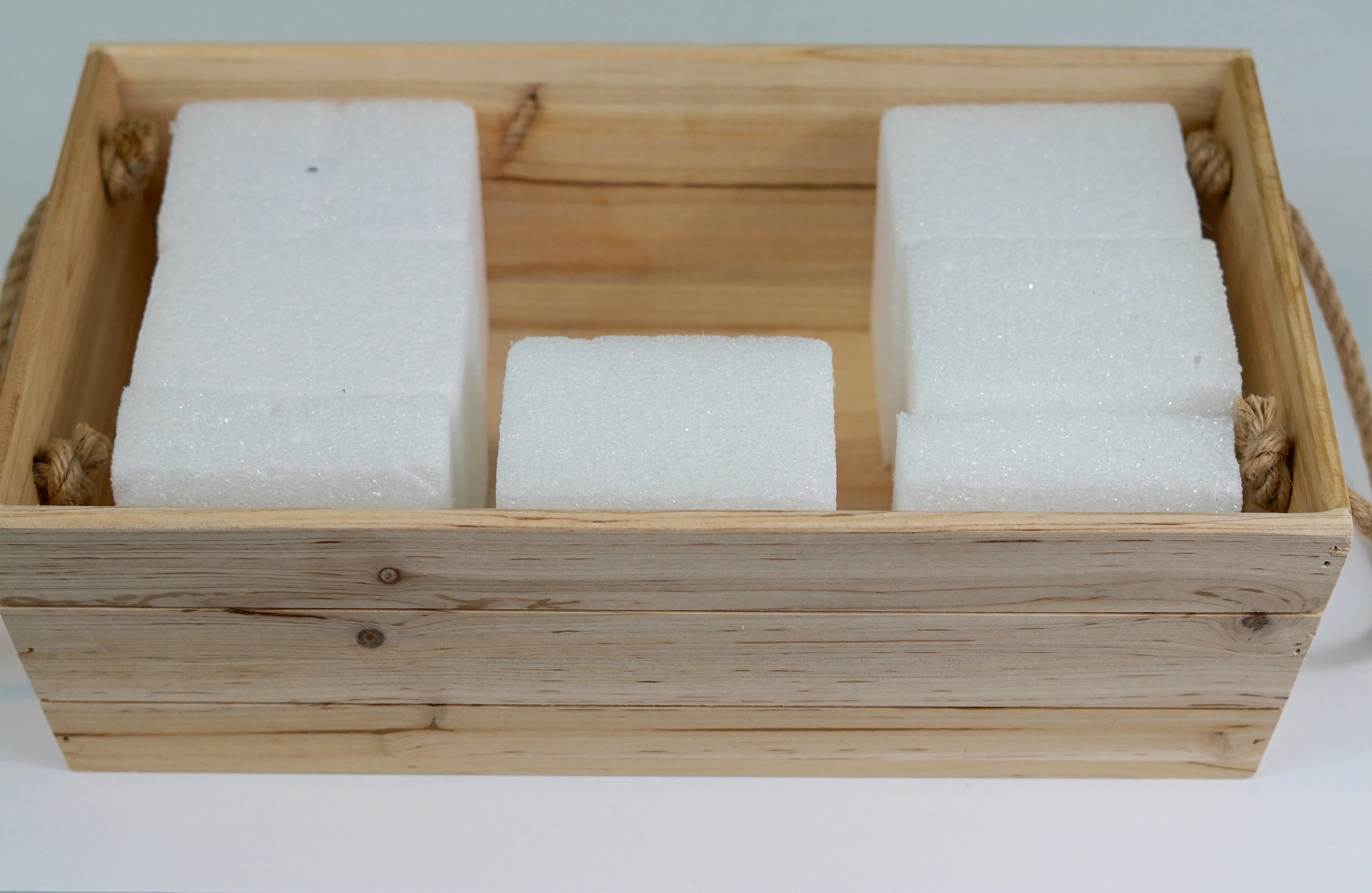 Create Your Wine Bottle Base
STEP 2:
The next step is to create the base for your wine bottle. This will be done by placing 5 foam discs in your wooden crate stacked one on top of the other.
The foam disc that is on top is where you will place your wine bottle. Prior to placing your wine bottle, cut out an inner circle on your foam disc. This cut out needs to be the same in diameter as the bottom of your wine bottle. Now place your wine bottle on top of yor foam disc.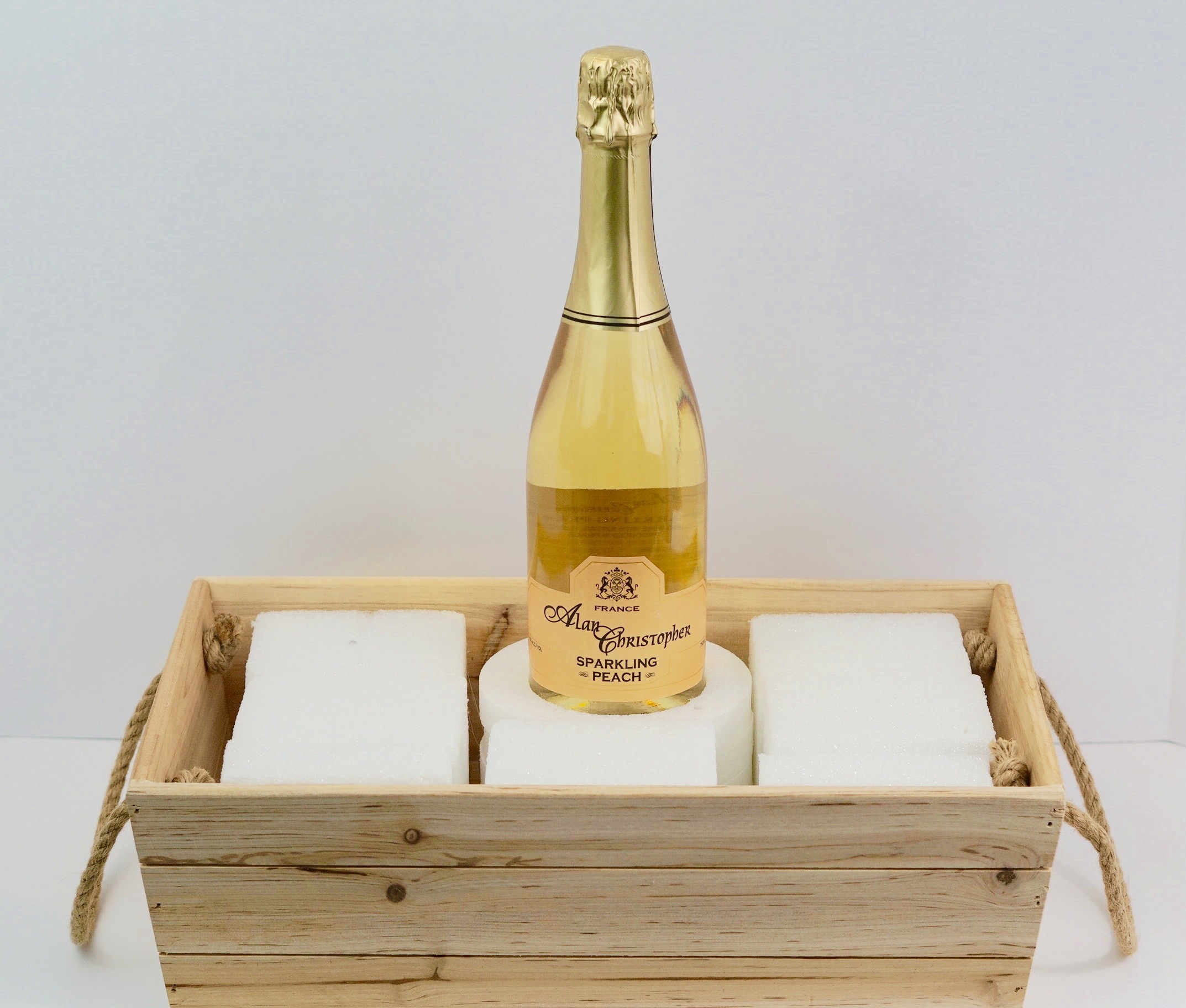 Add Flowers and Other Accessories To Your Wooden Crate
STEP 3:
Attach 4 vines of grapes to your foam blocks using floral pins to secure them. Now add 4 large and 4-6 small cream hydrangea heads. Also add 8-10 cream roses, 4-6 cattail stems, and 4-6 lilac stems.
Take 18 gauge floral wire, stick it in one end of your cork and then attach it to your floral arrangement. In addition, you will also add 2-4 various mauve colored hydranea heads. Lastly attach 4-6 mauve roses.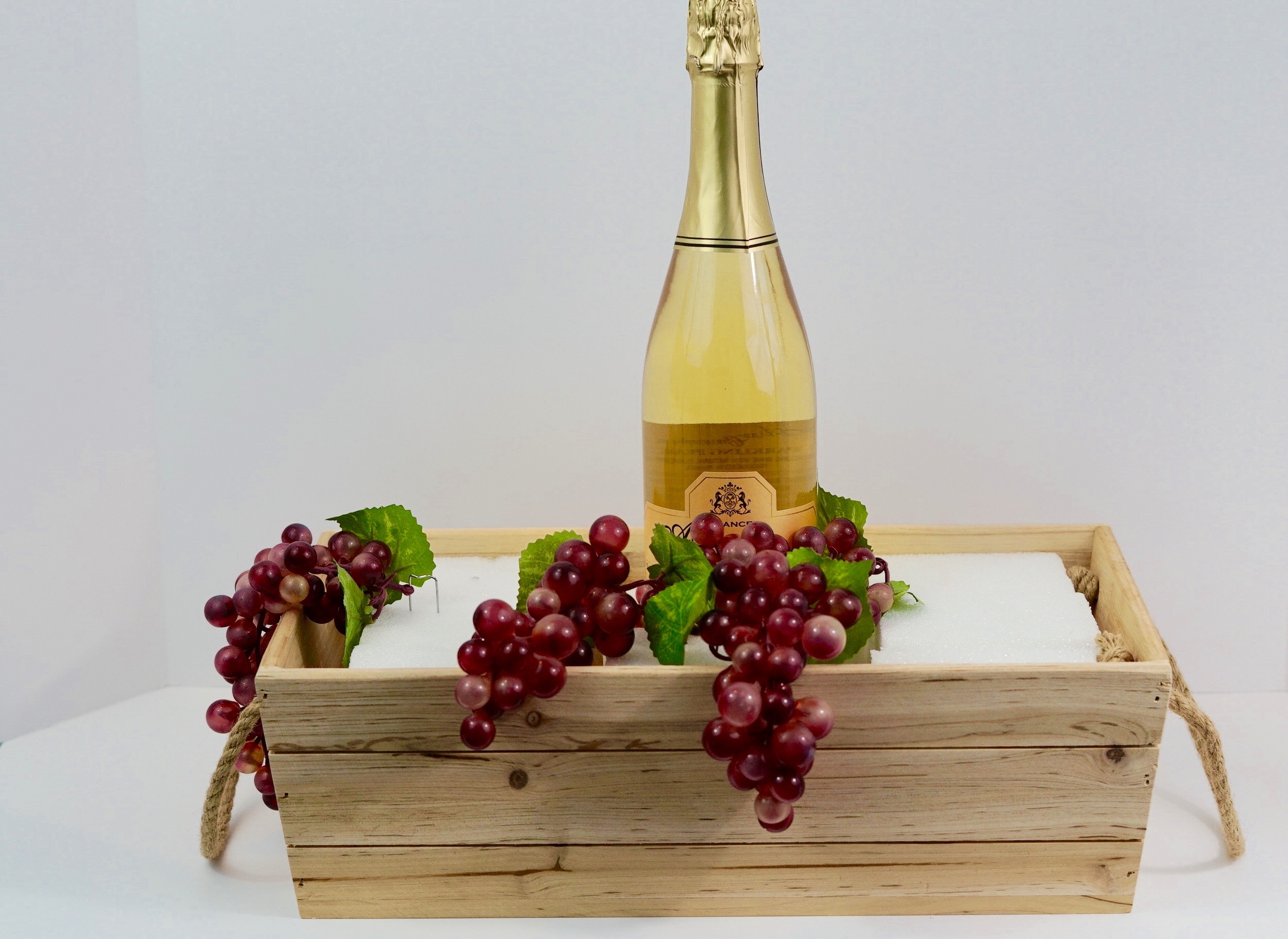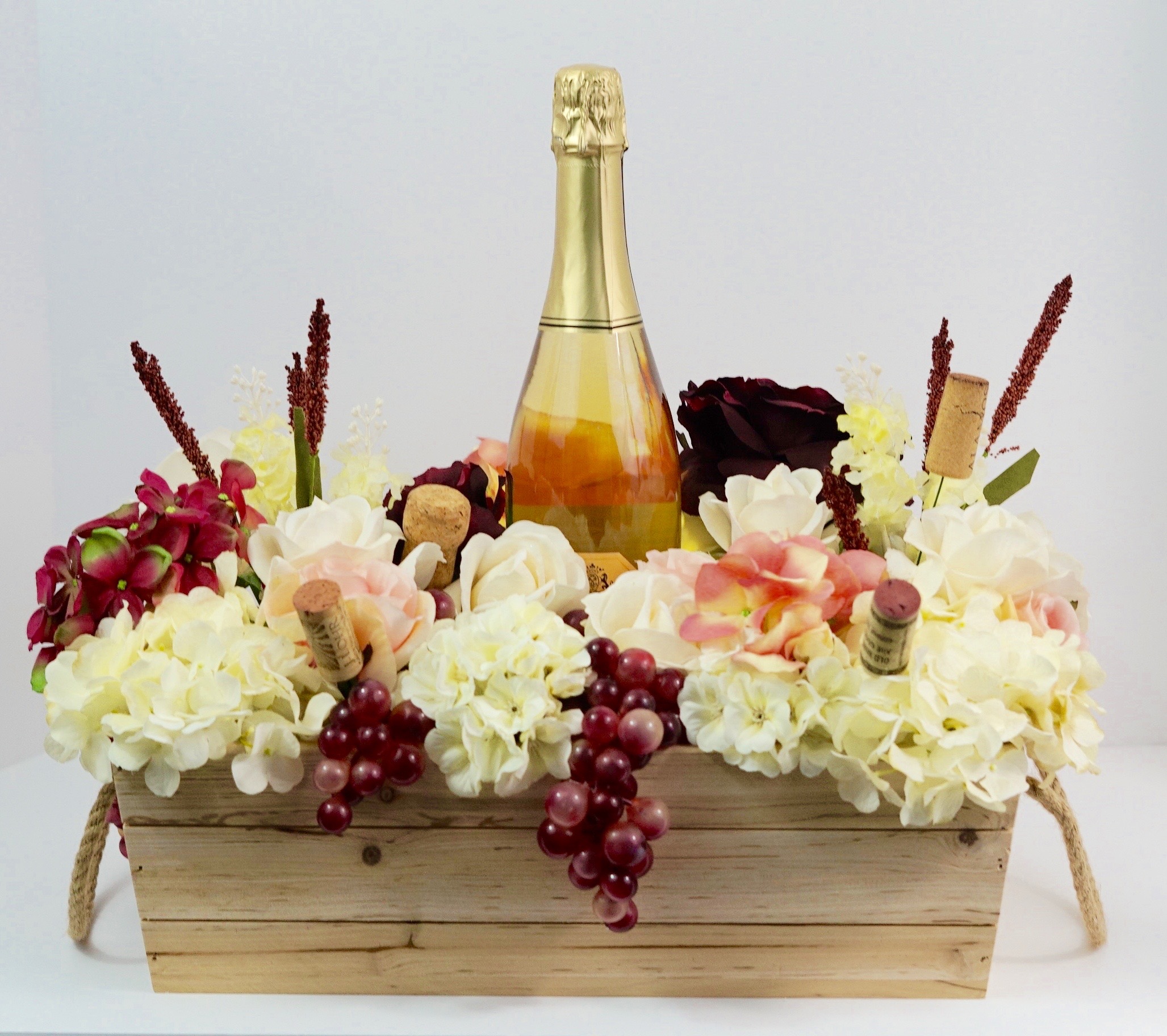 THE FINAL STEP:
Set the table!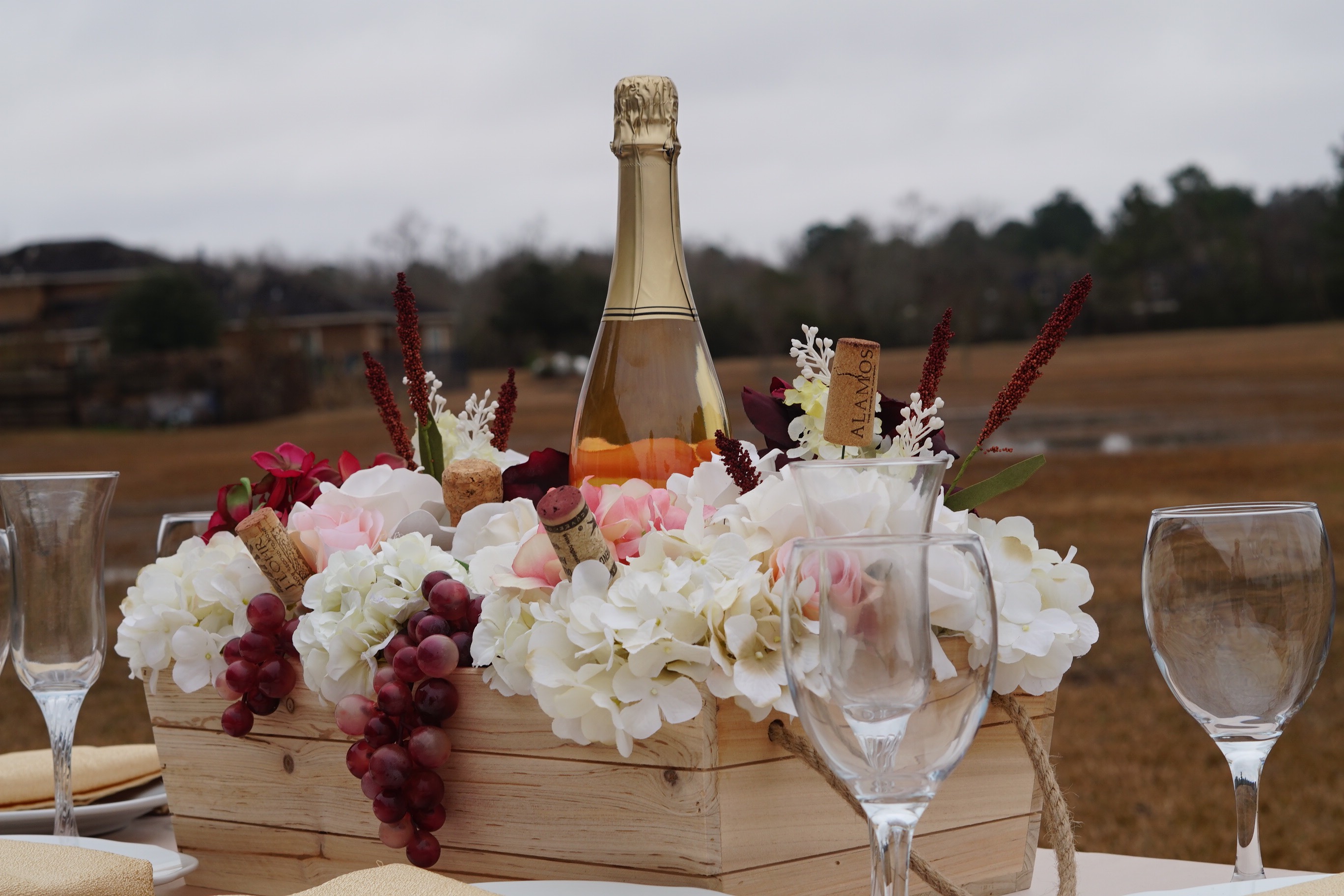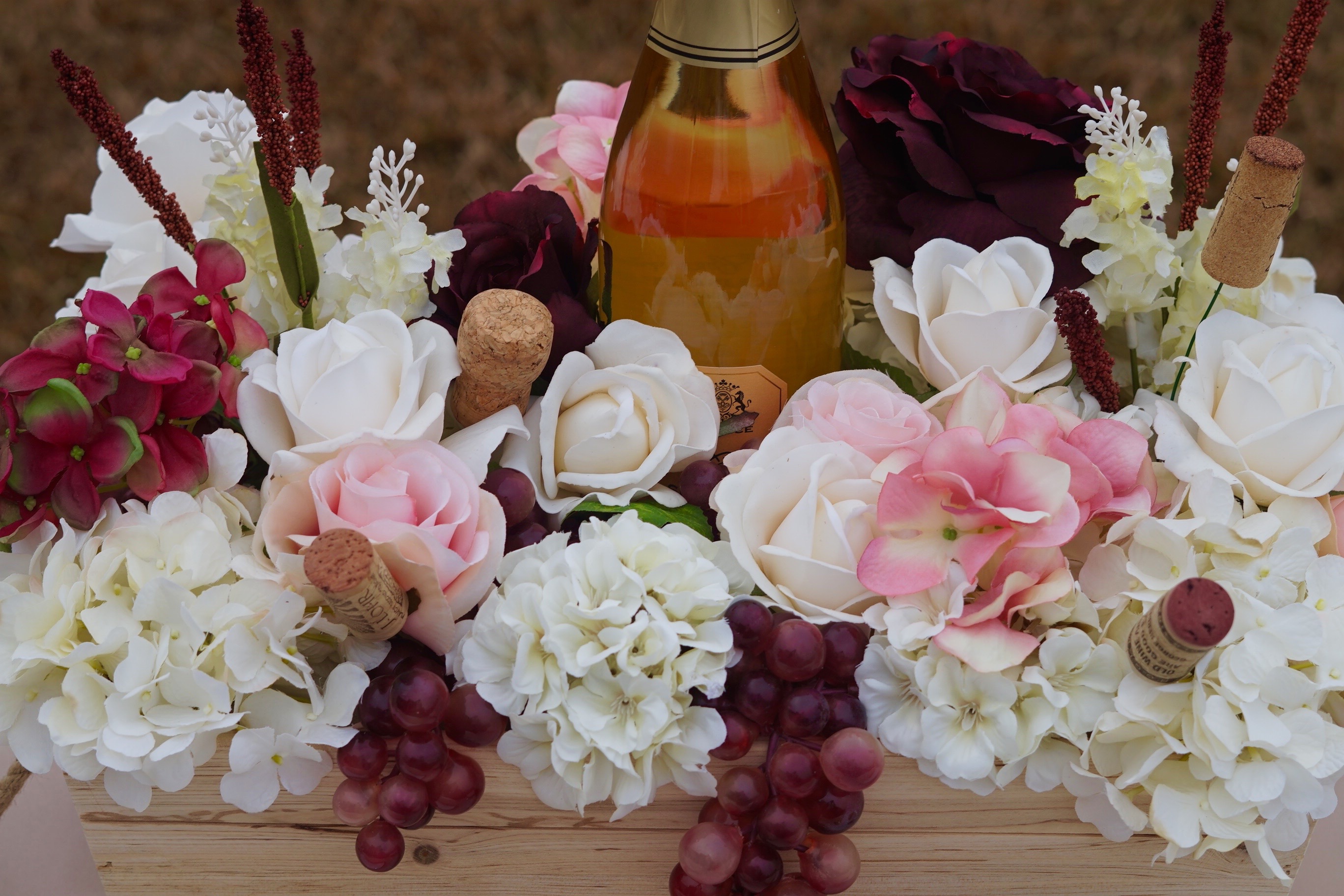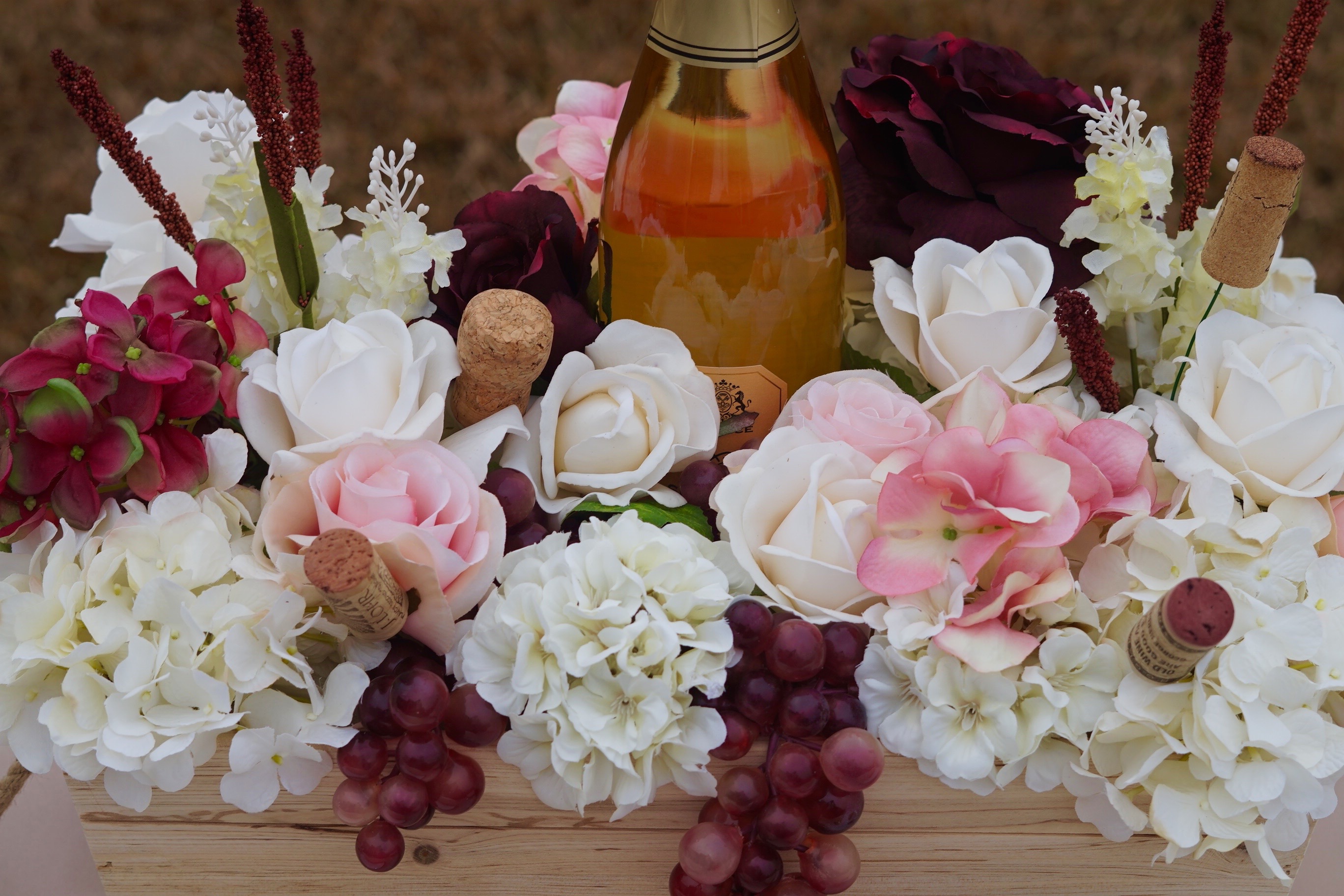 I absolutely love how this beautiful wooden crate wedding centerpiece turned out. Thank you again Michelle for allowing us to be apart of your special day!
If you like the outcome please subscribe to our Youtube Channel for more DIY Videos and follow us on Facebook and  Pinterest. Also if you need help with an upcoming project be sure to send us a project request! "Remember When Every Penny Counts, Count on MissPlanIt"