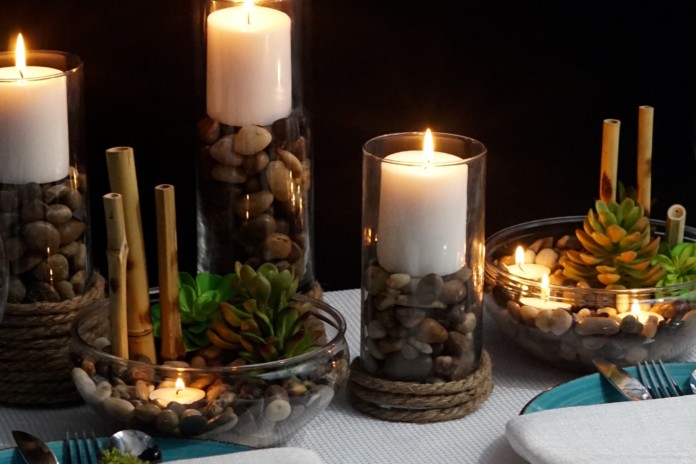 Embrace the beauty of nature with this week's DIY Simply Succulent Centerpiece. This centerpiece is perfect for your wedding, baby shower, bridal shower or even your dining room table at home. This trend won't soon go away, from river rocks to bamboo and beautiful candlelight, succulent centerpieces are definitely taking over. So let's get started making this Simply Succulent centerpiece sponsored by Dollar Tree!
BUT WAIT!
Before we get started I want to share an awesome tip on how you can earn cash back with your online purchases for all the items you will need to complete this project!
As our saying goes "When Every Penny Counts, Count on Miss PlanIt." We love to save money and get great deals. Prior to us purchasing anything online, we check out Ebates, find the store, click the current deal for that store and complete our purchase.
If you have never used Ebates, you are MISSING OUT. So for this project, you would go to Ebates.com, sign up, and then type in the store you plan to purchase from.
When completing a purchase through Ebates you earn cash back that you can have mailed to you or sent via PayPal. Be sure to check it out! Click here to sign up for Ebates, and RIGHT NOW when you sign up, you will receive a $10 cash welcome bonus when you spend $25.00!
You were already going to complete your purchase online, so why not get some cash back on things you already planned to purchase!
Let's Get Started:
Click our affiliate links below to purchase the supplies needed for this project:
Bamboo Wind Chime-Not Online/In Store
Nautical Rope-Not Online/In Store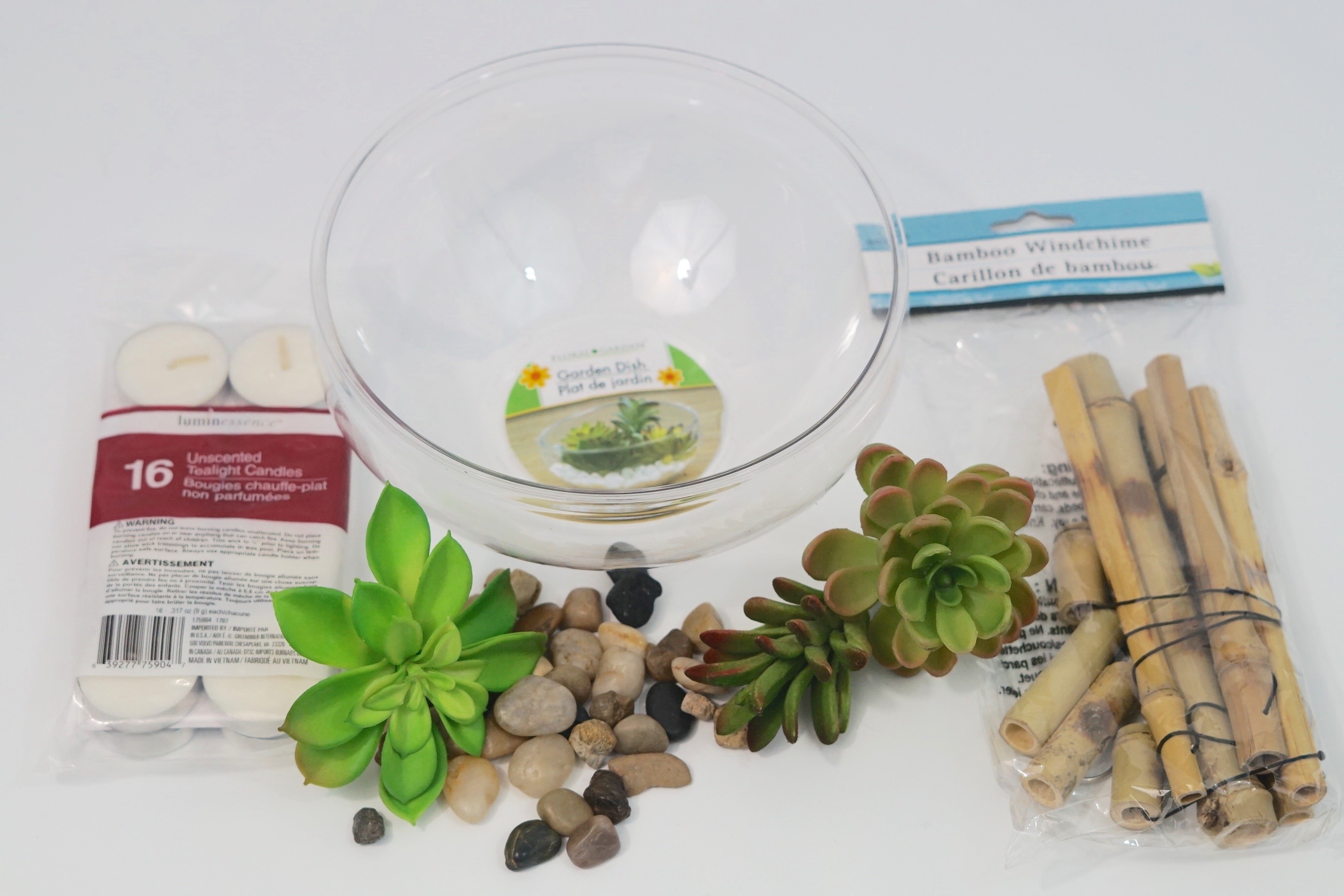 If you prefer written instructions, please continue reading.
How to Make a Succulent Centerpiece
Directions:
STEP 1: First let's start with our vases. Take your two 7 inch vases and nautical rope. Wrap your nautical rope around the bottom of your vases adding hot glue as you go to make sure the nautical rope adheres to your vases. Now add 1 bag of river rock to each vase, making sure it is 2 and 1/2 inches below the rim, then add your pillar candles.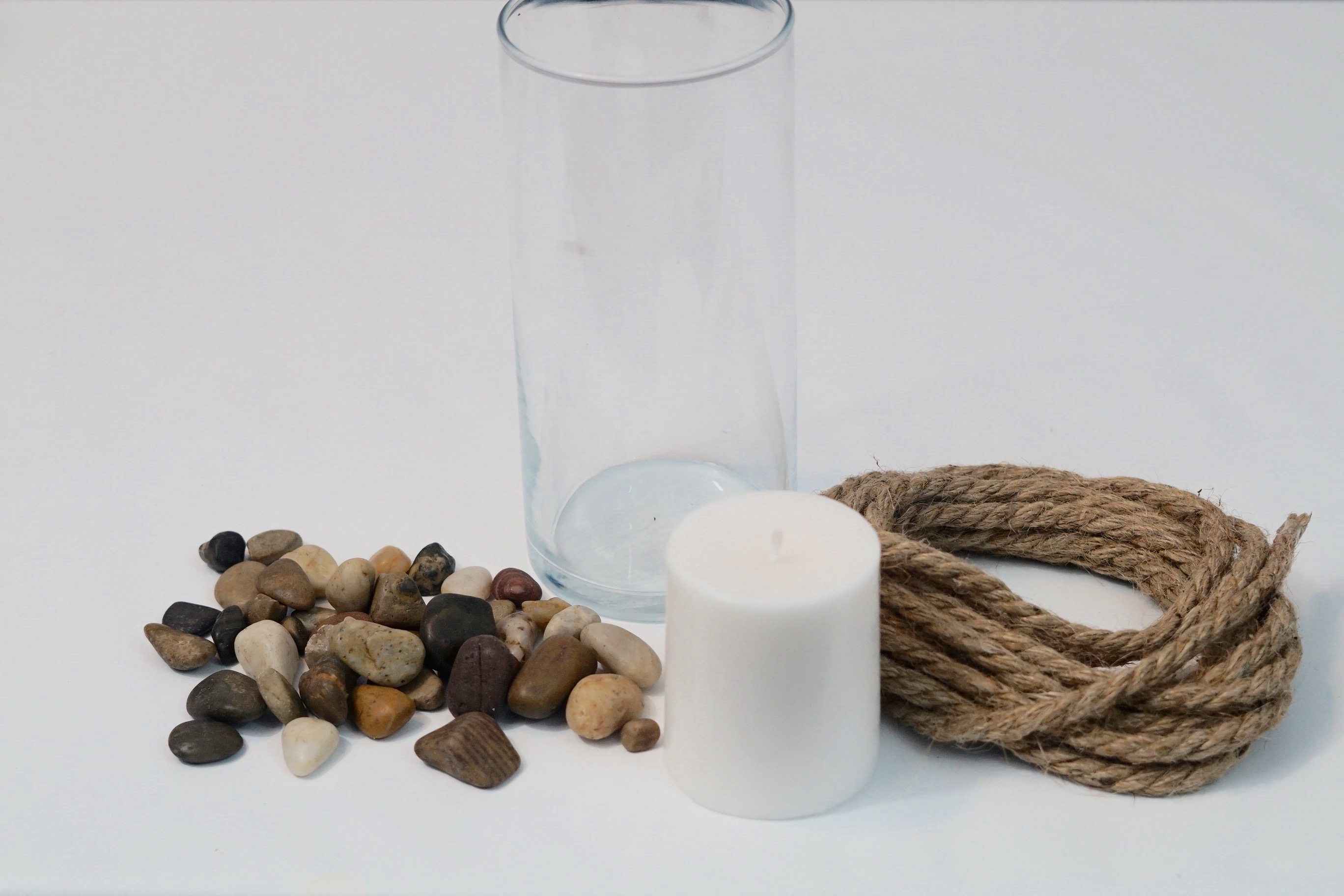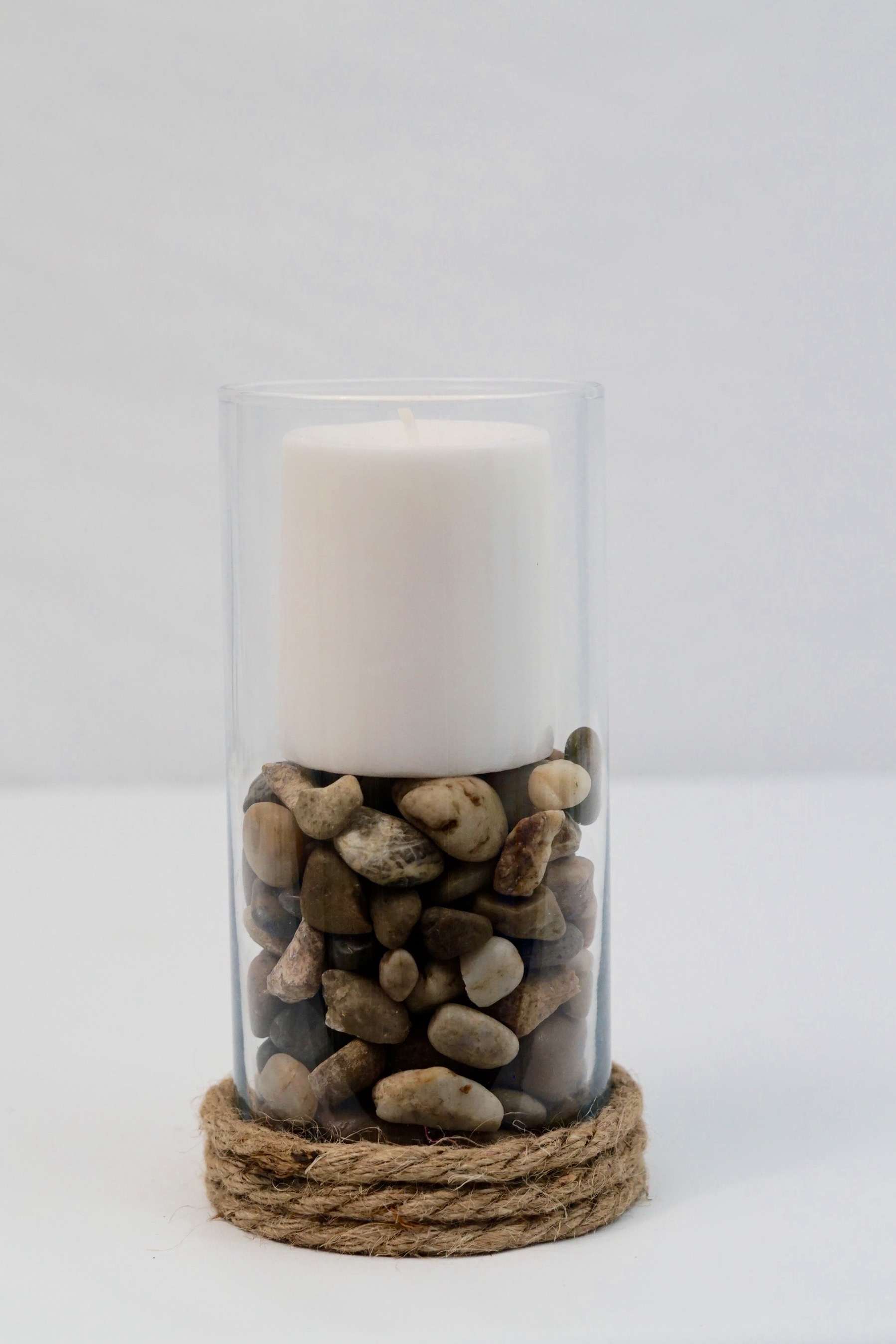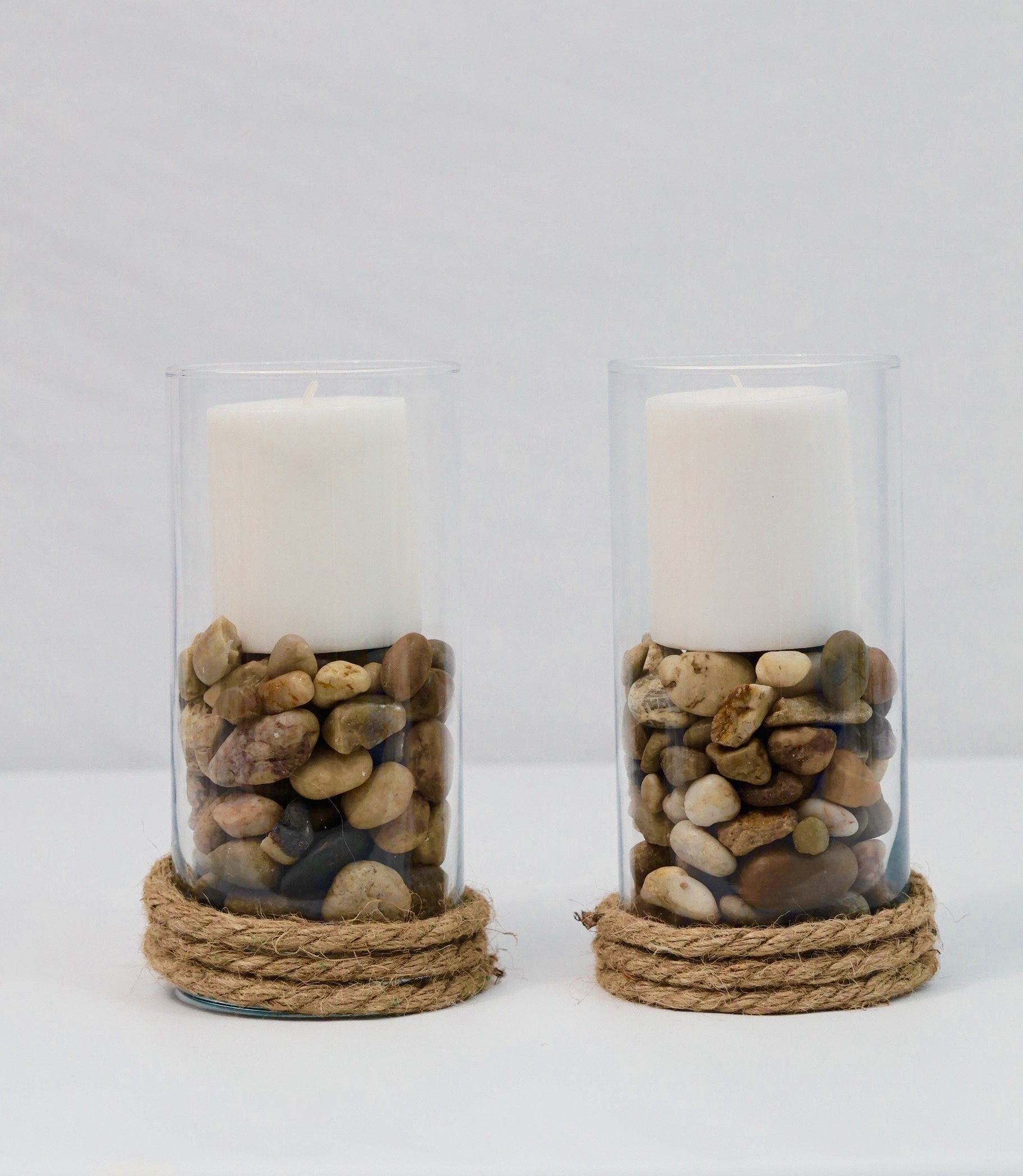 STEP 2: Next let's add our 9 inch vase. For this vase, you will repeat step 1, but you will not add the nautical rope at the bottom of the vase. We are going to create a pedestal for this vase. To create your pedestal add your nautical rope around your green foam pot insert. Then use hot glue to secure it, now sit your vase on your foam.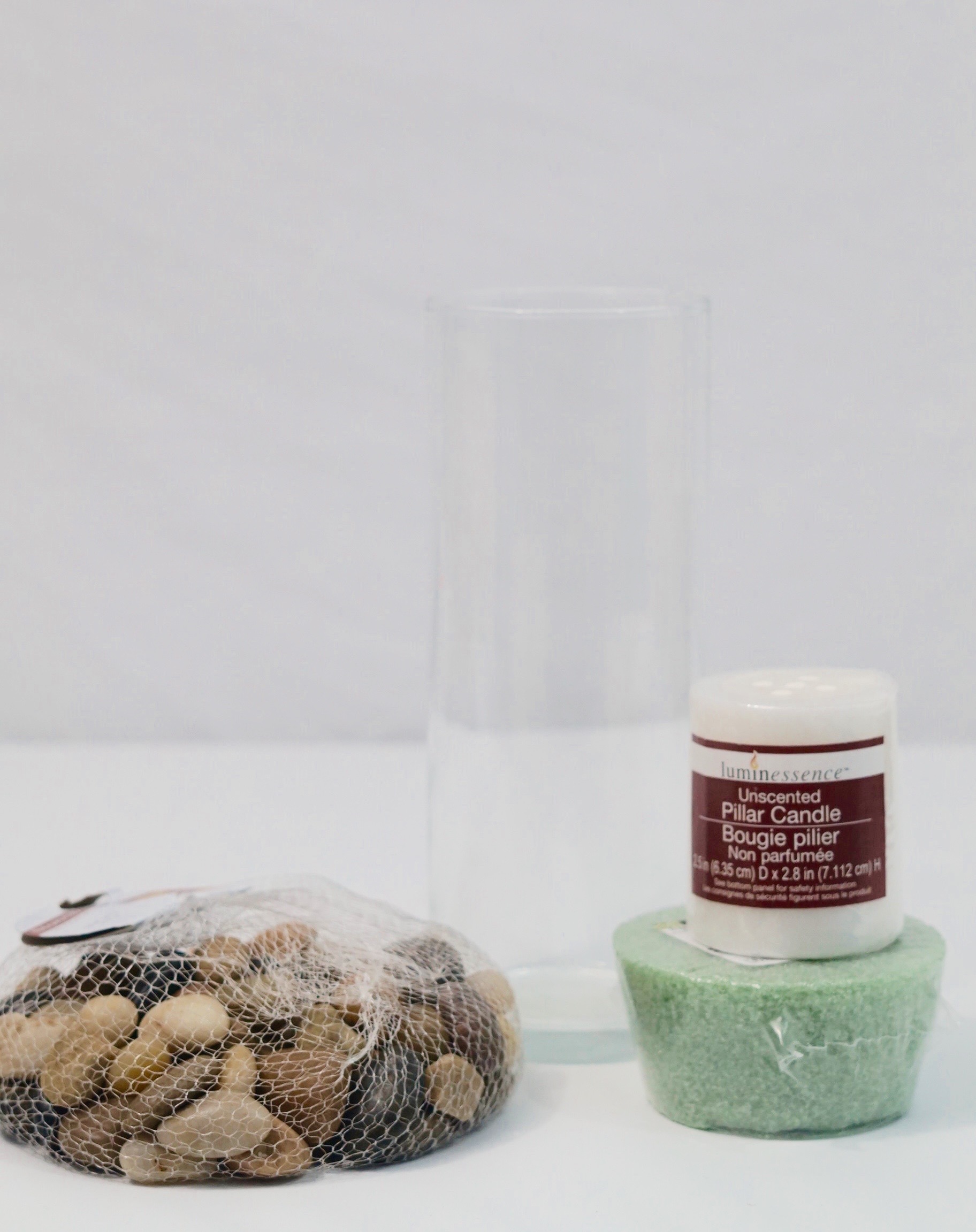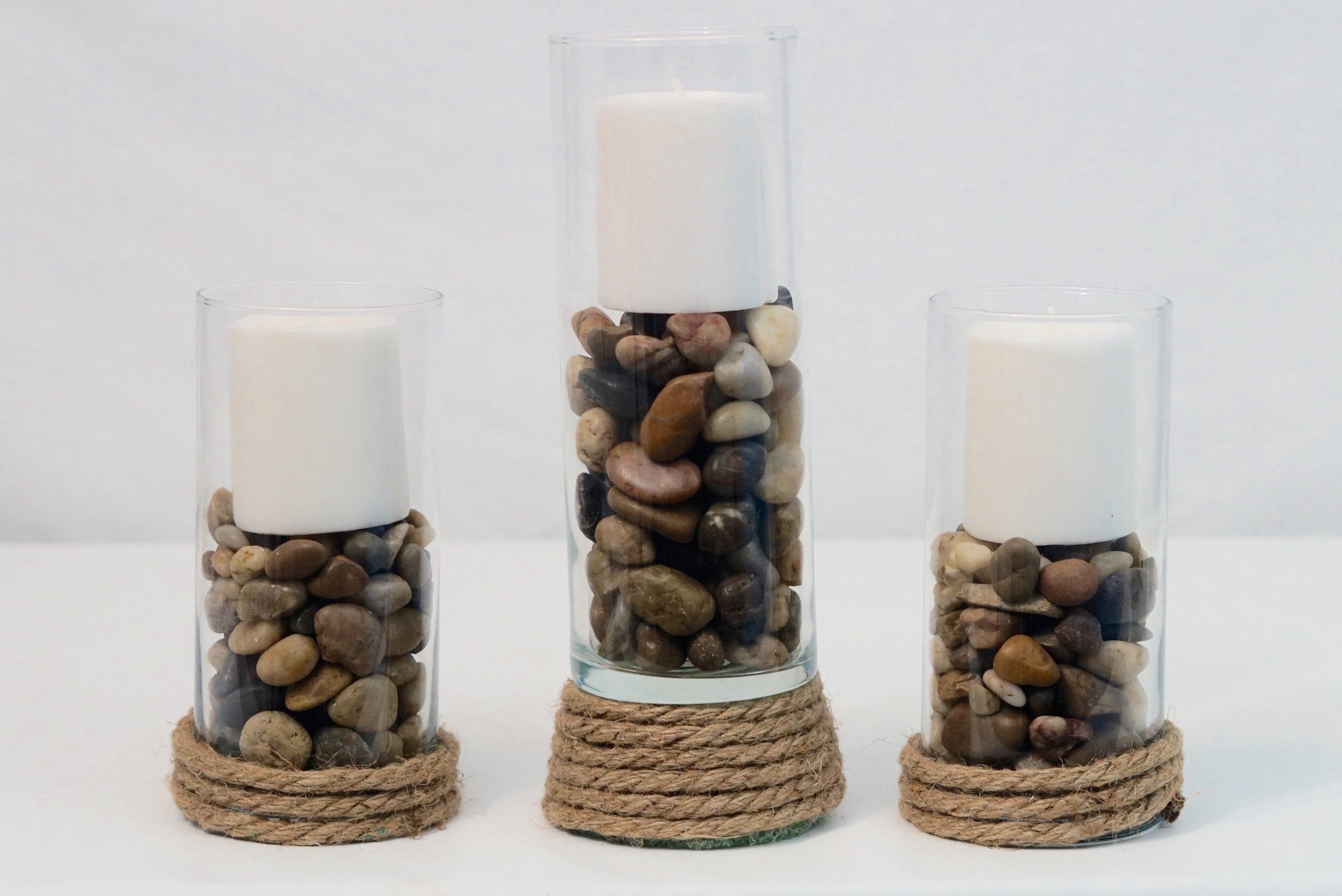 It's Time To Add The Succulents
STEP 3: Now on to our bowl of beautiful succulent plants. First, remove your succulents from the pot it comes in. Then evenly spread 2 bags of river rock in your bowl and place your tea lights in your bowl being sure to cover the silver rim.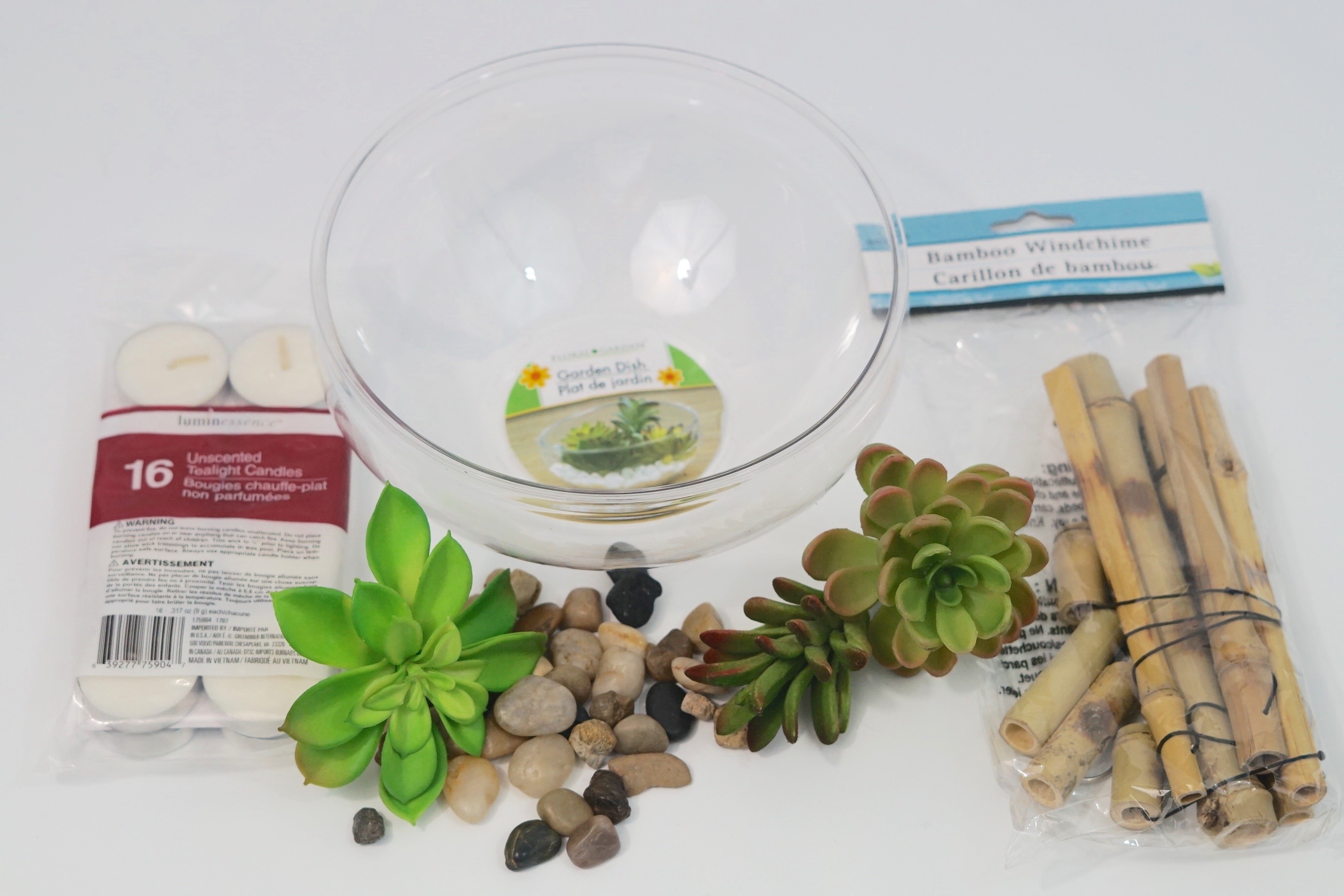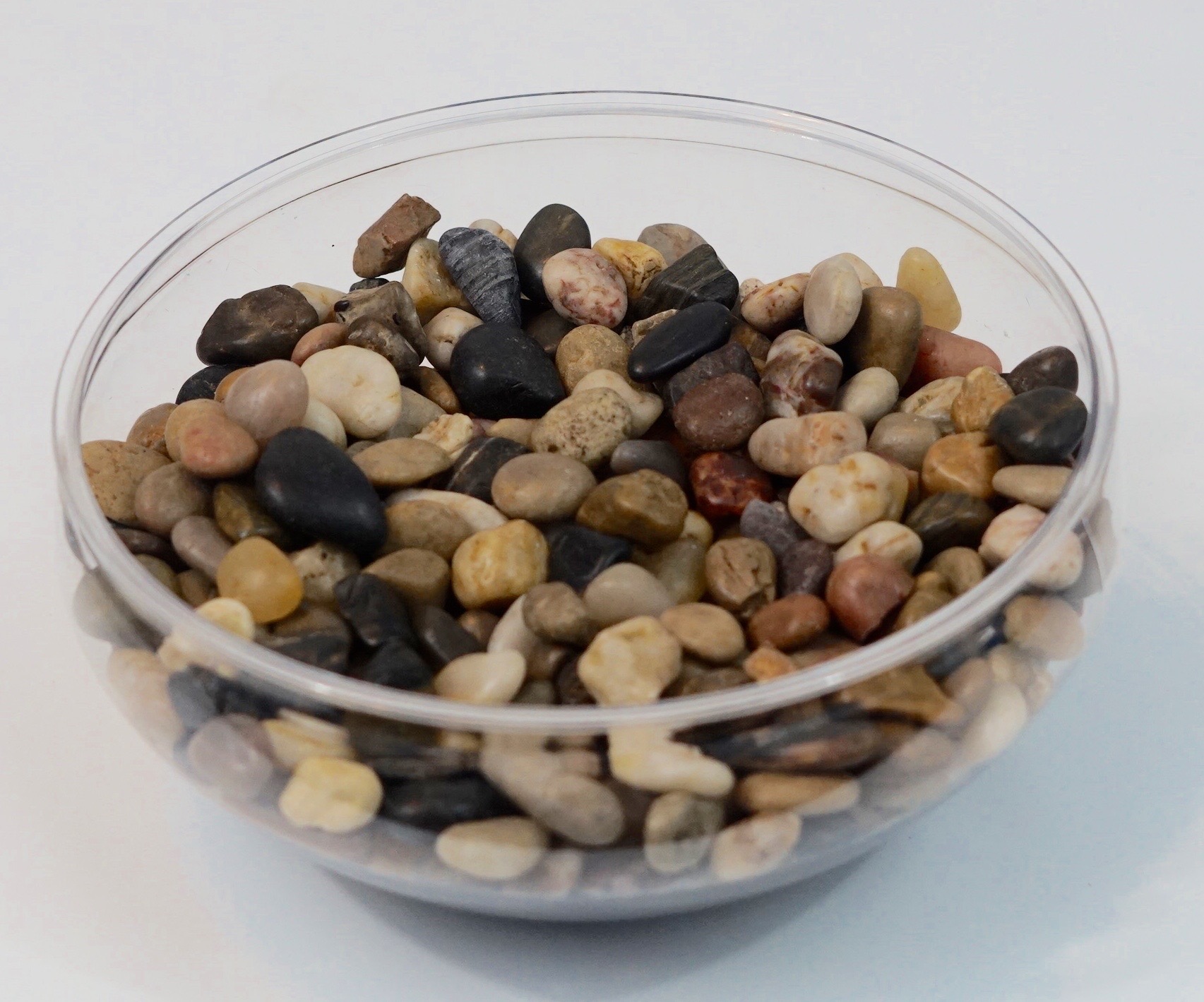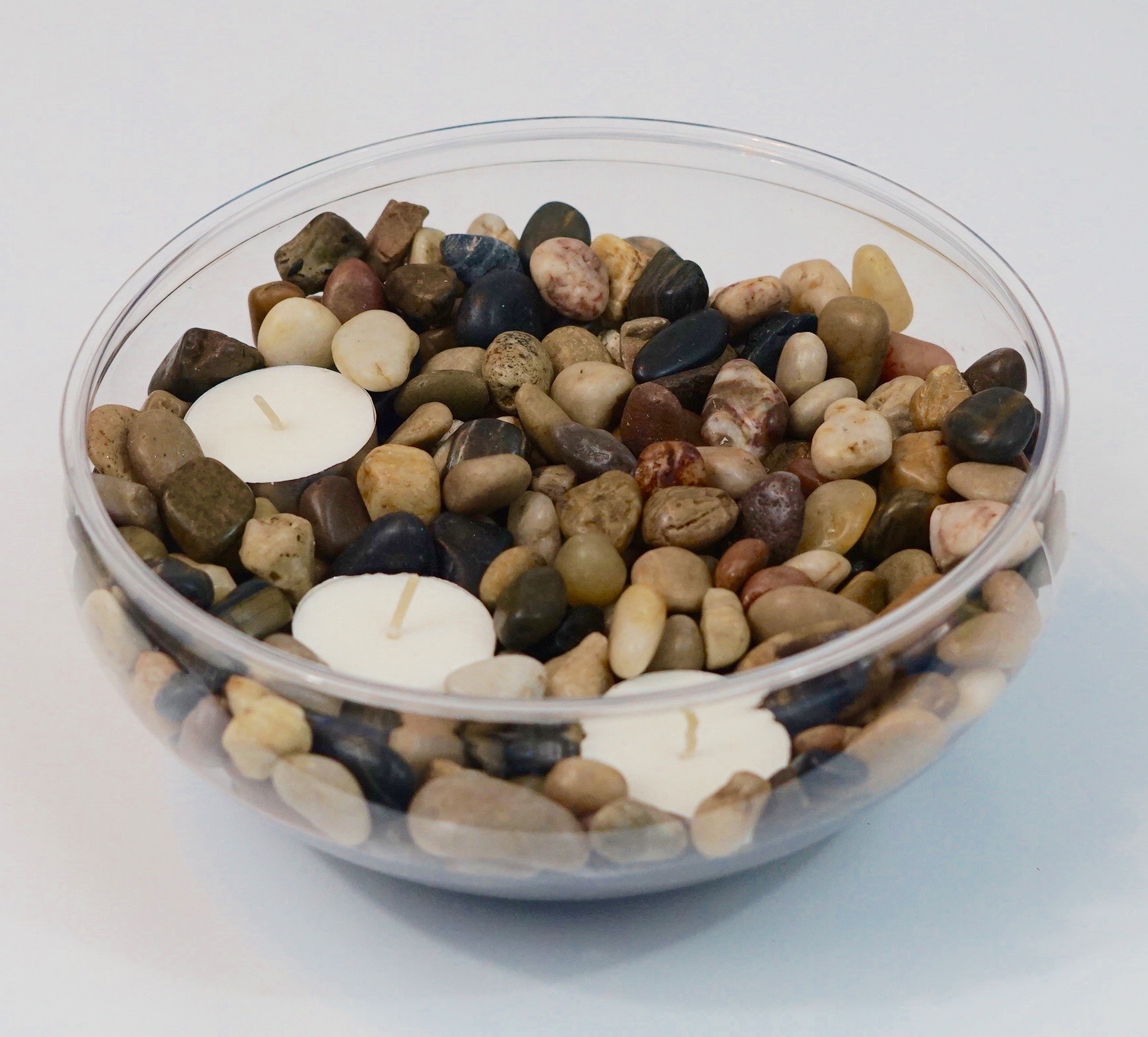 STEP 4: The next step is to deconstruct your bamboo chimes so we can add them in our bowl. Place 2 long and 1 short bamboo chime on the opposite side of your tea lights, then add your beautiful green succulents to your bowl, be sure you have a 1 inch gap between your succulents and your tea lights so you don't have any fire mishaps when you light your tea lights.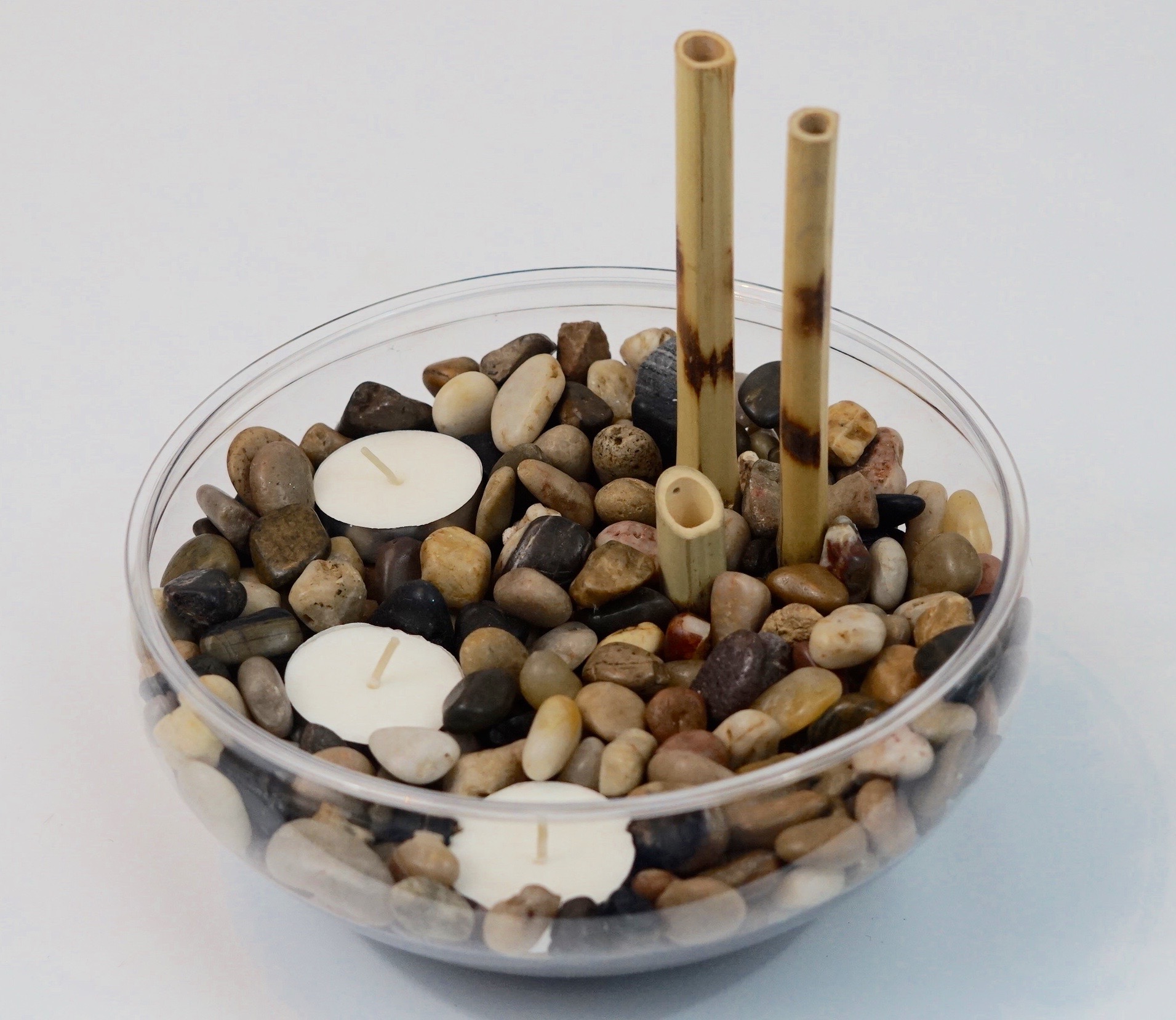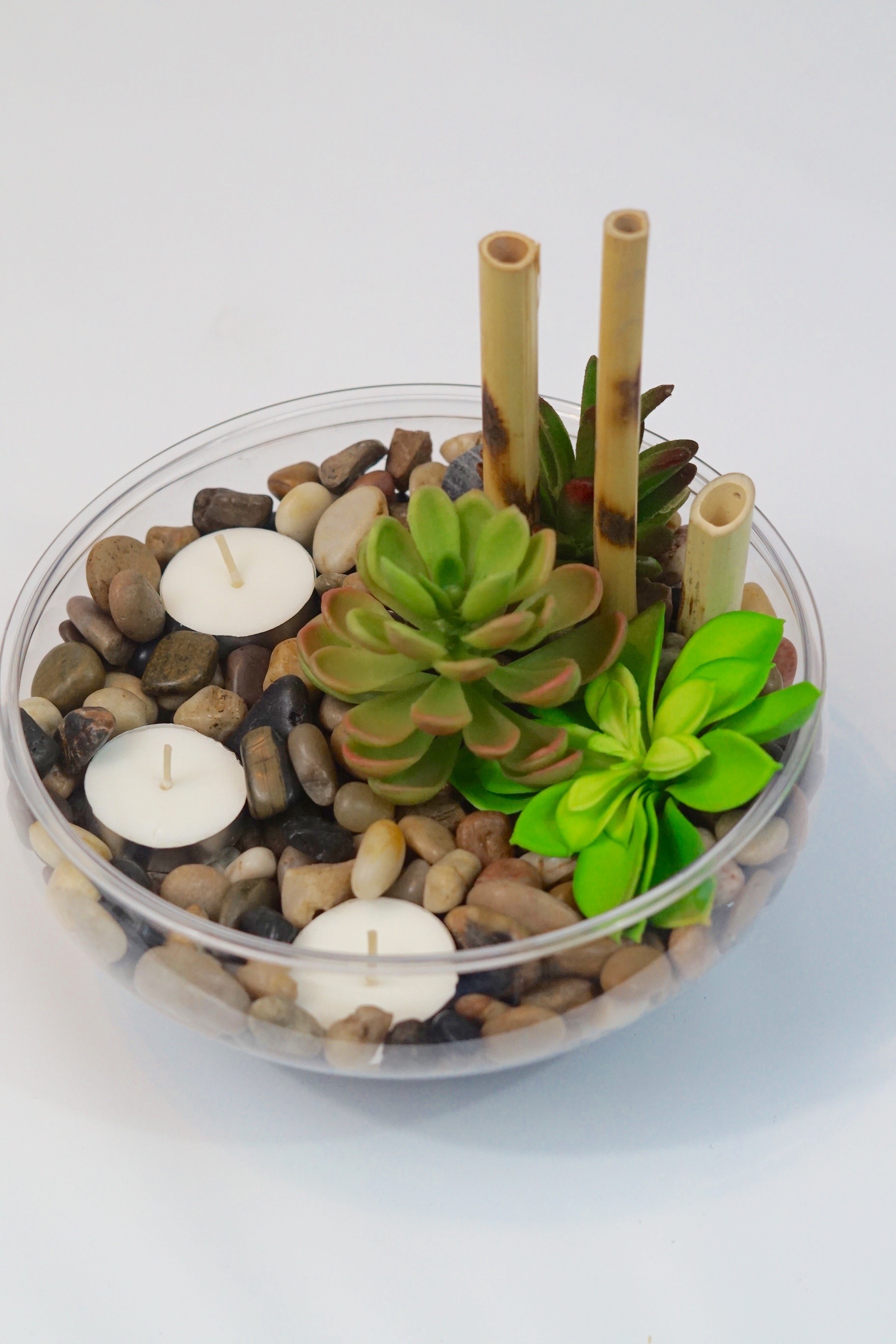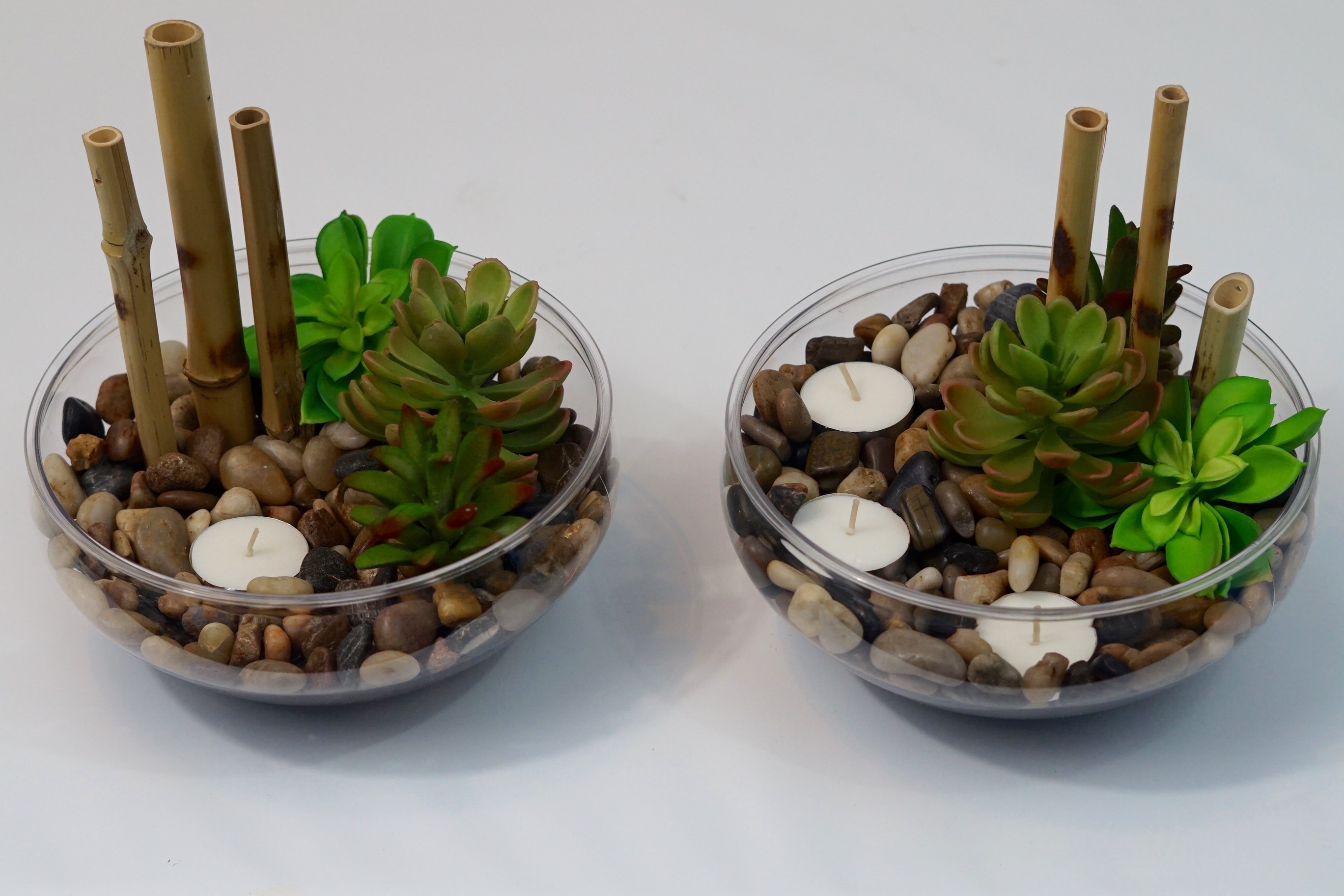 Create Your Moss Pedestal
STEP 5: Create your moss pedestal for your bowl. We will do this by first adding hot glue to your foam disc. Next cover your disc with your green moss. Repeat this step around the sides of your disc as well using hot glue to ensure the moss sticks. After it all dries, you can then place your bowl on top of your moss pedestal.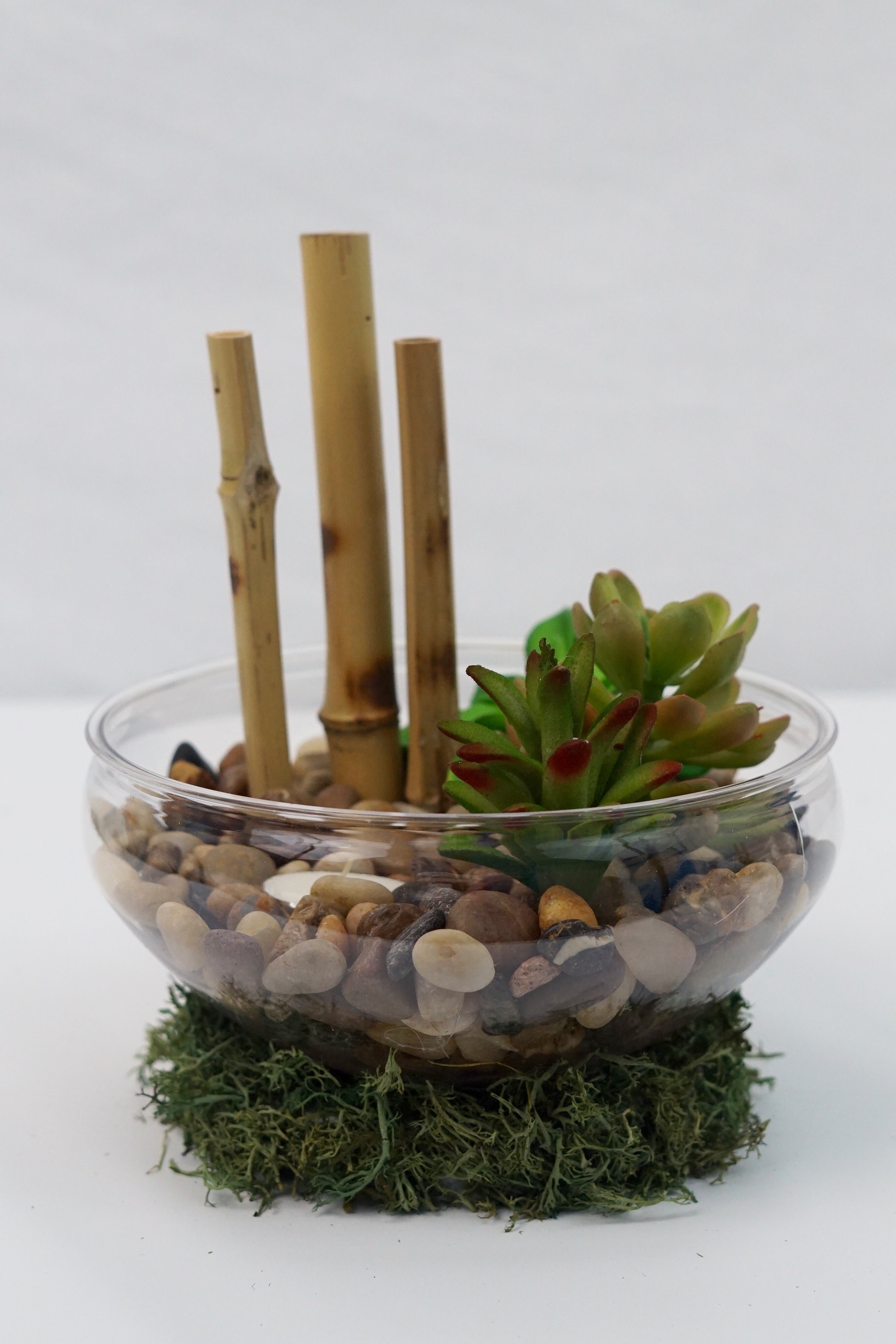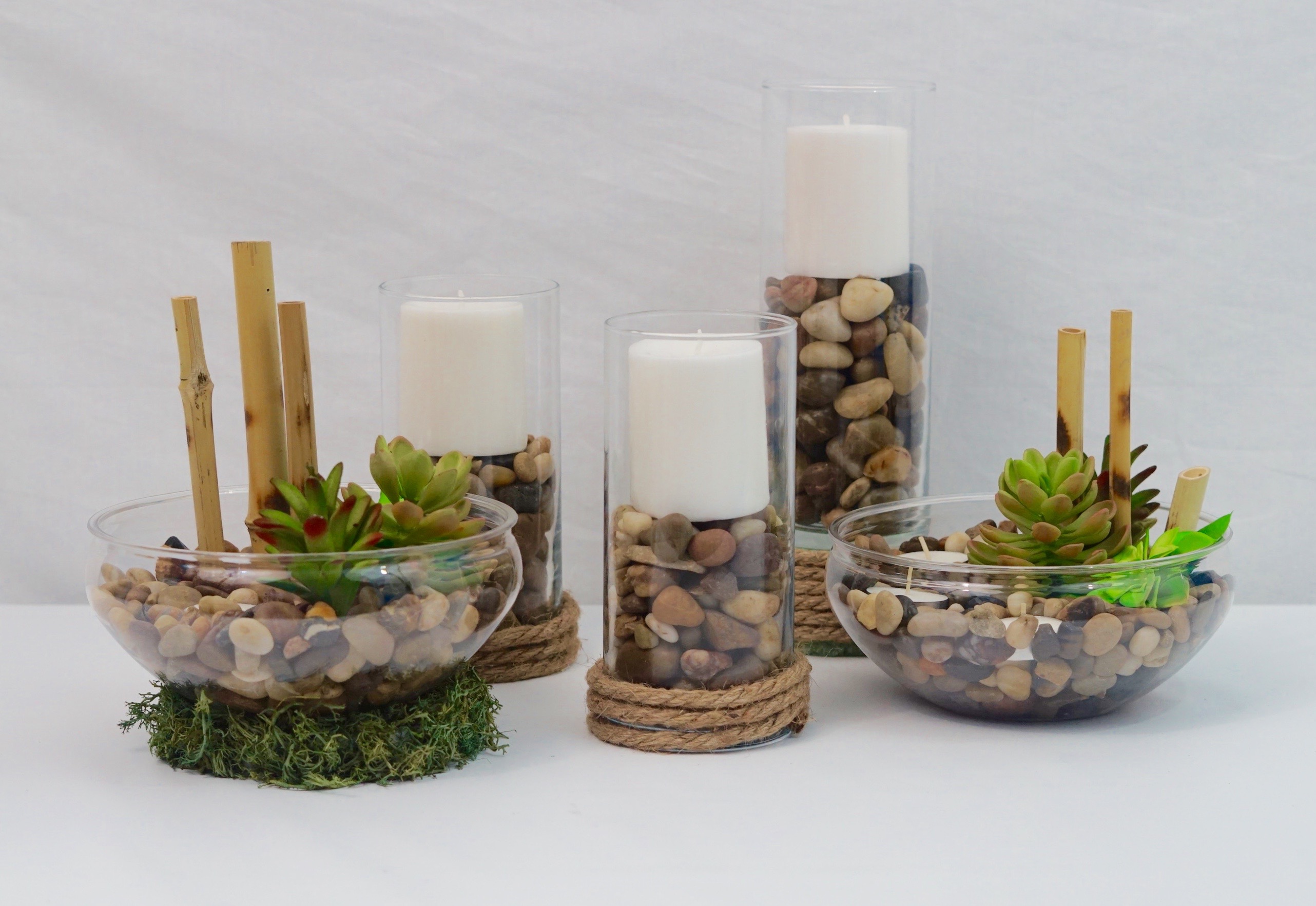 THE FINAL STEP!
STEP 6: Set the table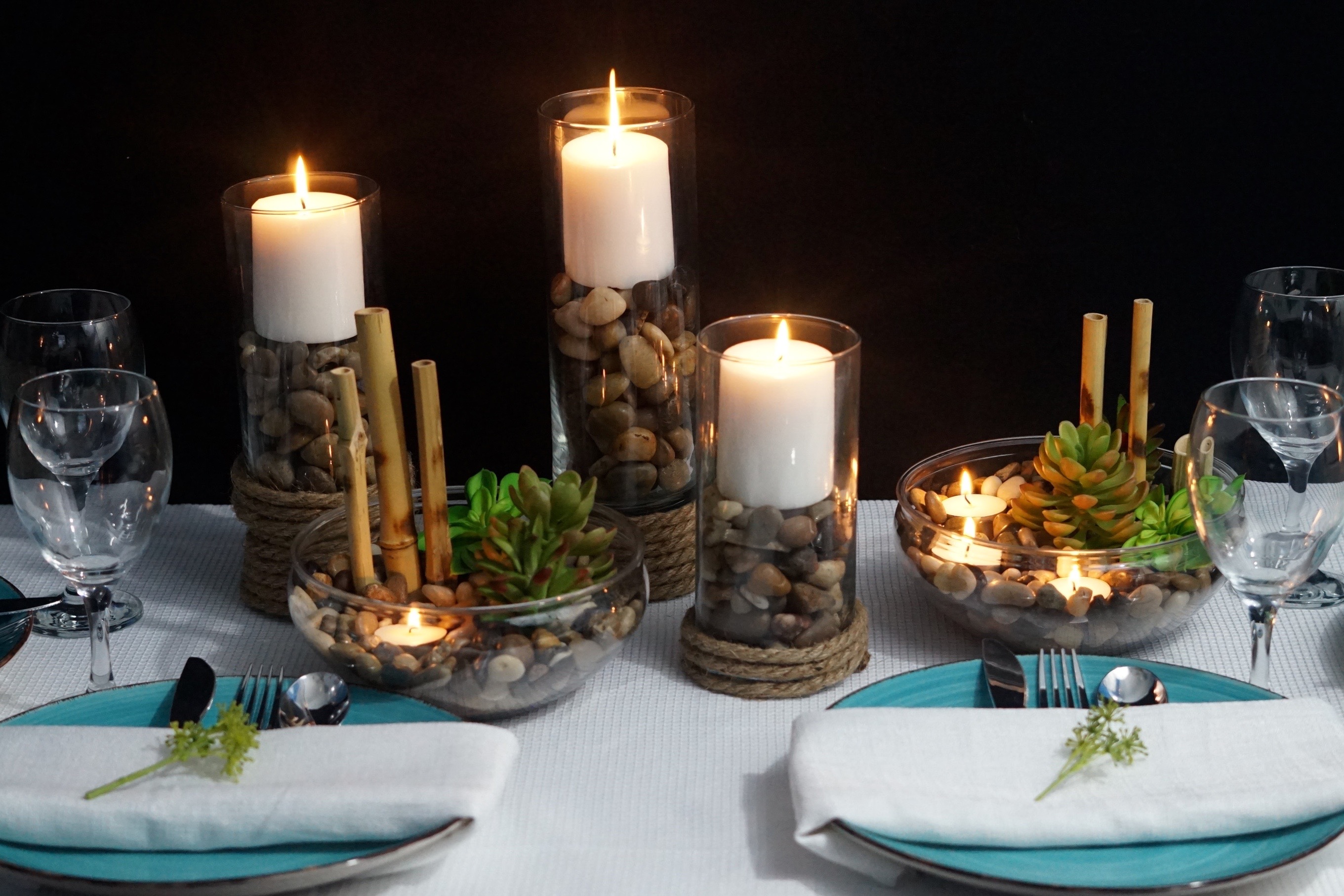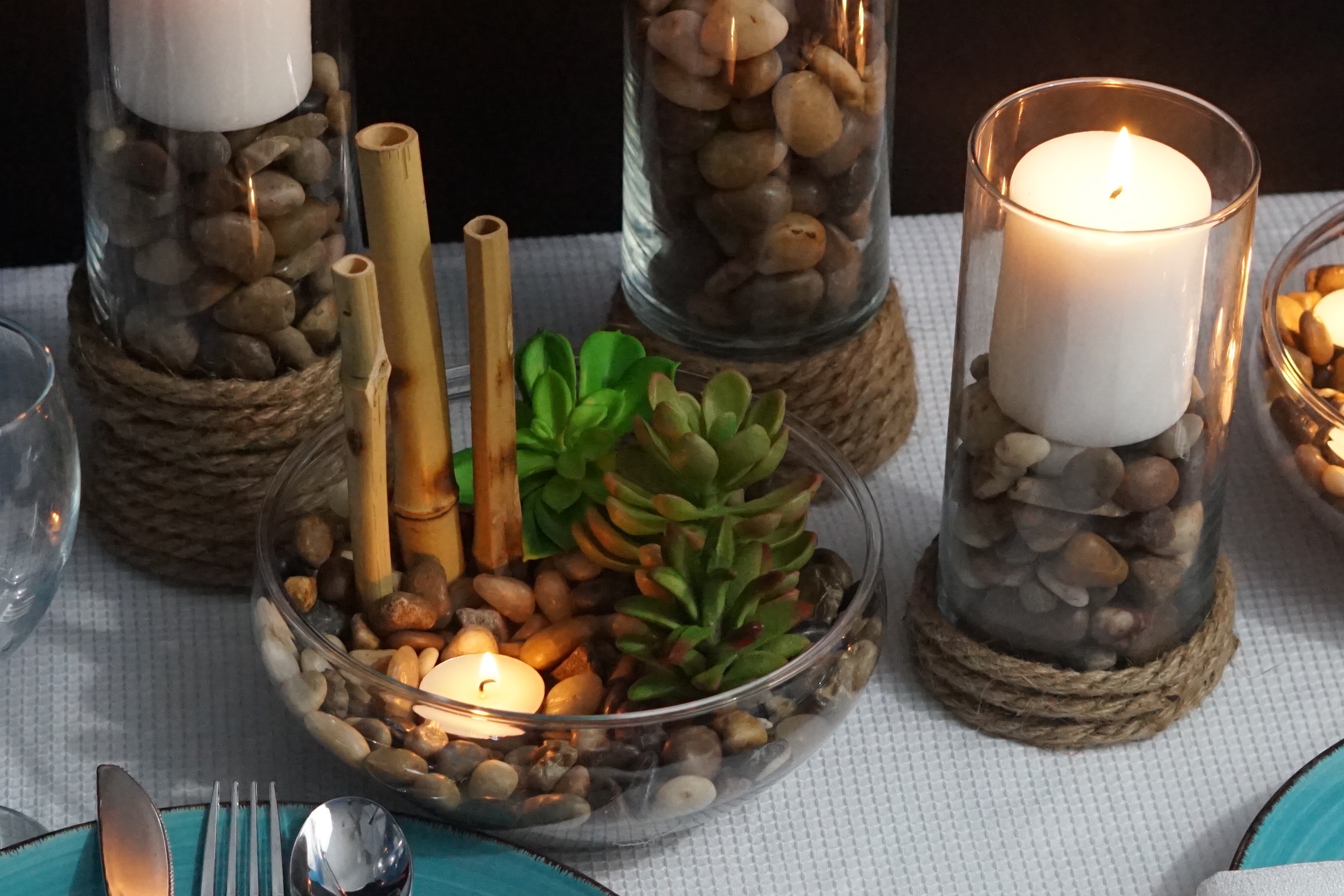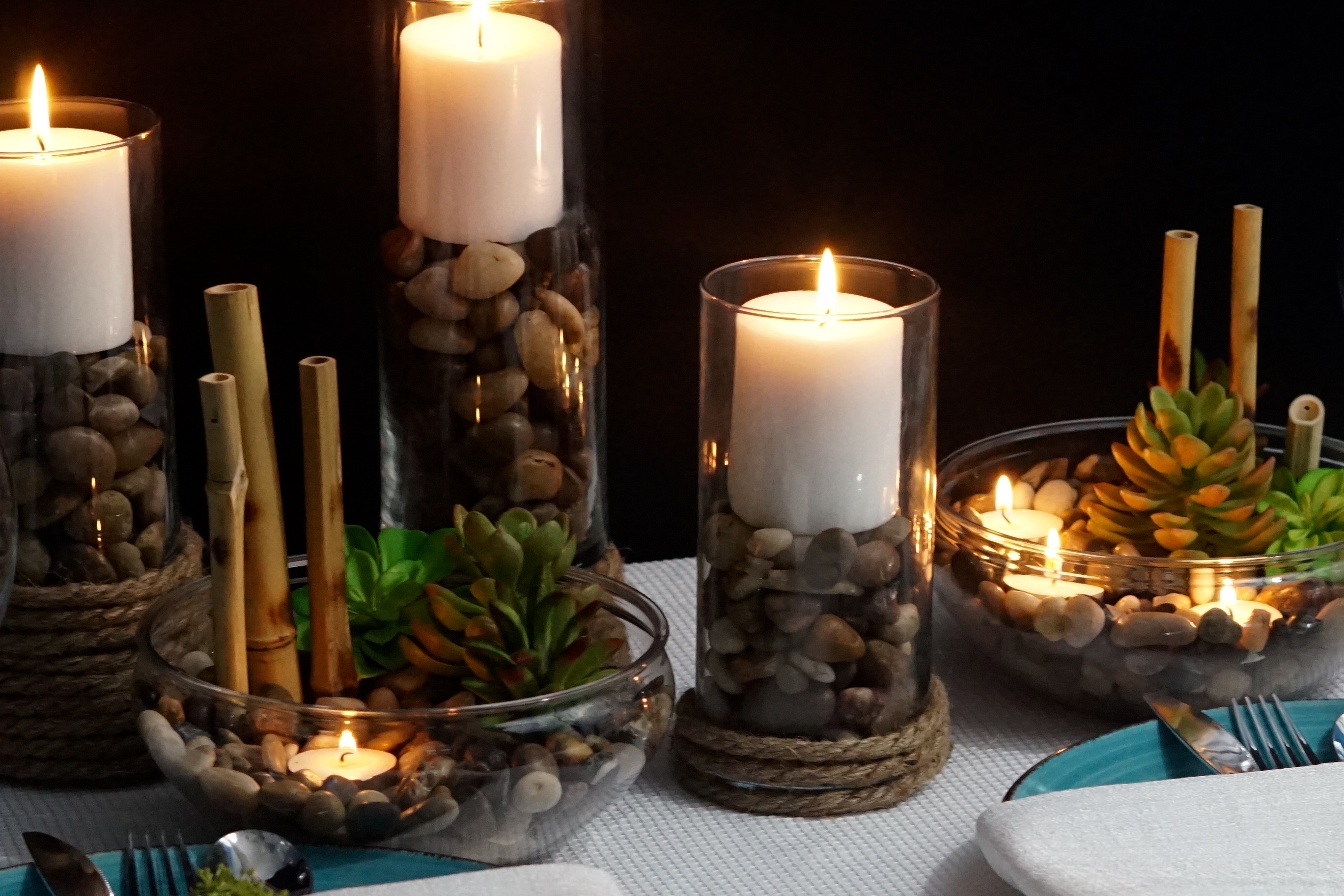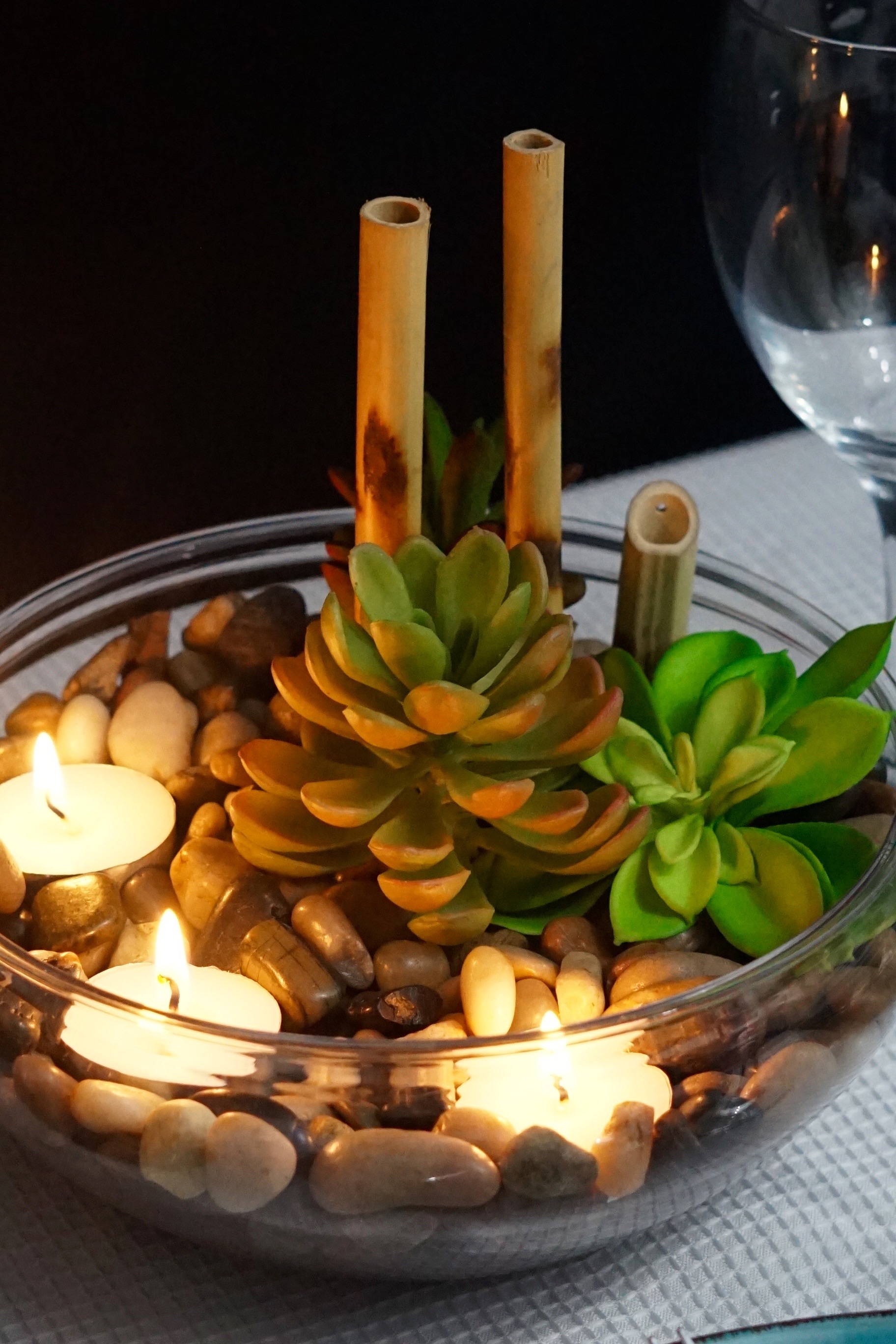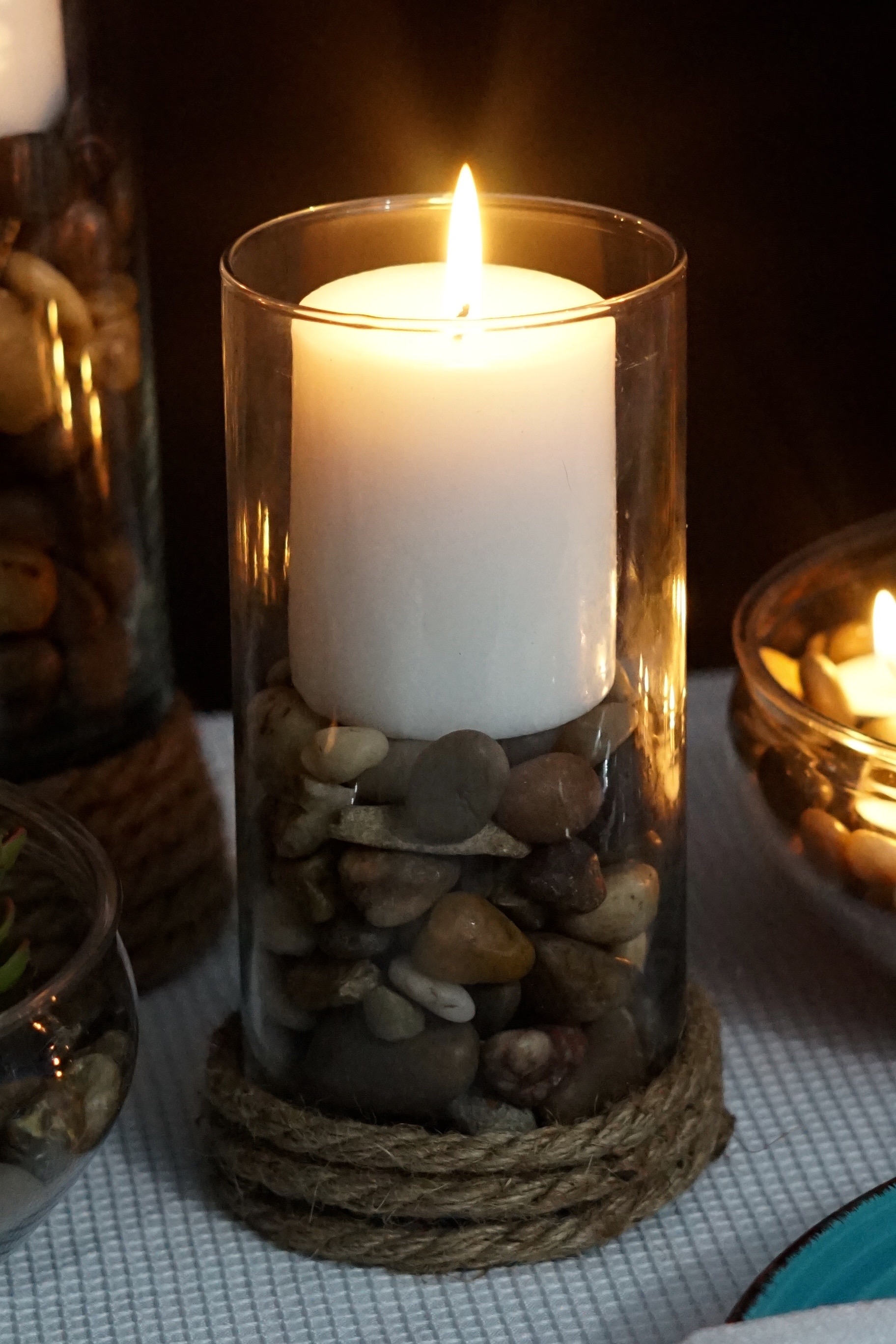 I absolutely love how this Succulent Centerpiece turned out! The outcome is amazing and will definitely add that extra special touch to any wedding, baby shower, bridal shower or your home!
If you like the outcome please subscribe to our Youtube Channel for more DIY Videos and follow us on Facebook and  Pinterest.
Need help with an upcoming project? Be sure to send us a project request!
"Remember When Every Penny Counts, Count on MissPlanIt"