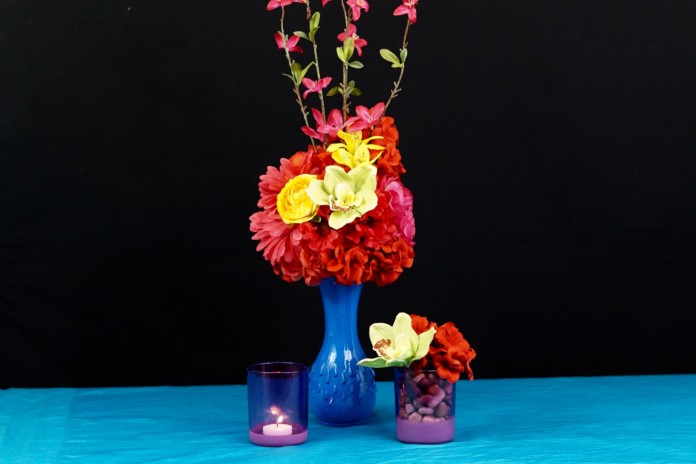 Festive Fiesta! Let's dive into this week's DIY wedding centerpiece project. This vibrant beauty is colorful, easy to make and an eye-catching piece to say the least. With beautiful colors blue, red and more, you will definitely have that fiesta style you are looking for. So let's get started!
BUT WAIT!
Before we get started I want to share an awesome tip on how you can earn cash back with your online purchases for all the items you will need to complete this project!
As our saying goes "When Every Penny Counts, Count on Miss PlanIt." Furthermore, we love to save money and get great deals. Prior to us purchasing anything online, we check out Ebates, find the store, click the current deal for that store and complete our purchase.
If you have never used Ebates, you are MISSING OUT. So for this project, you would go to Ebates.com, sign up, and then type in the store you plan to purchase from.
Consequently, when completing a purchase through Ebates you earn cash back that you can have mailed to you or sent via PayPal. Be sure to check it out! Click here to sign up for Ebates, and RIGHT NOW when you sign up, you will receive a $10 cash welcome bonus when you spend $25.00!
Since you were already going to complete your purchase online, why not get some cash back on things you already planned to purchase!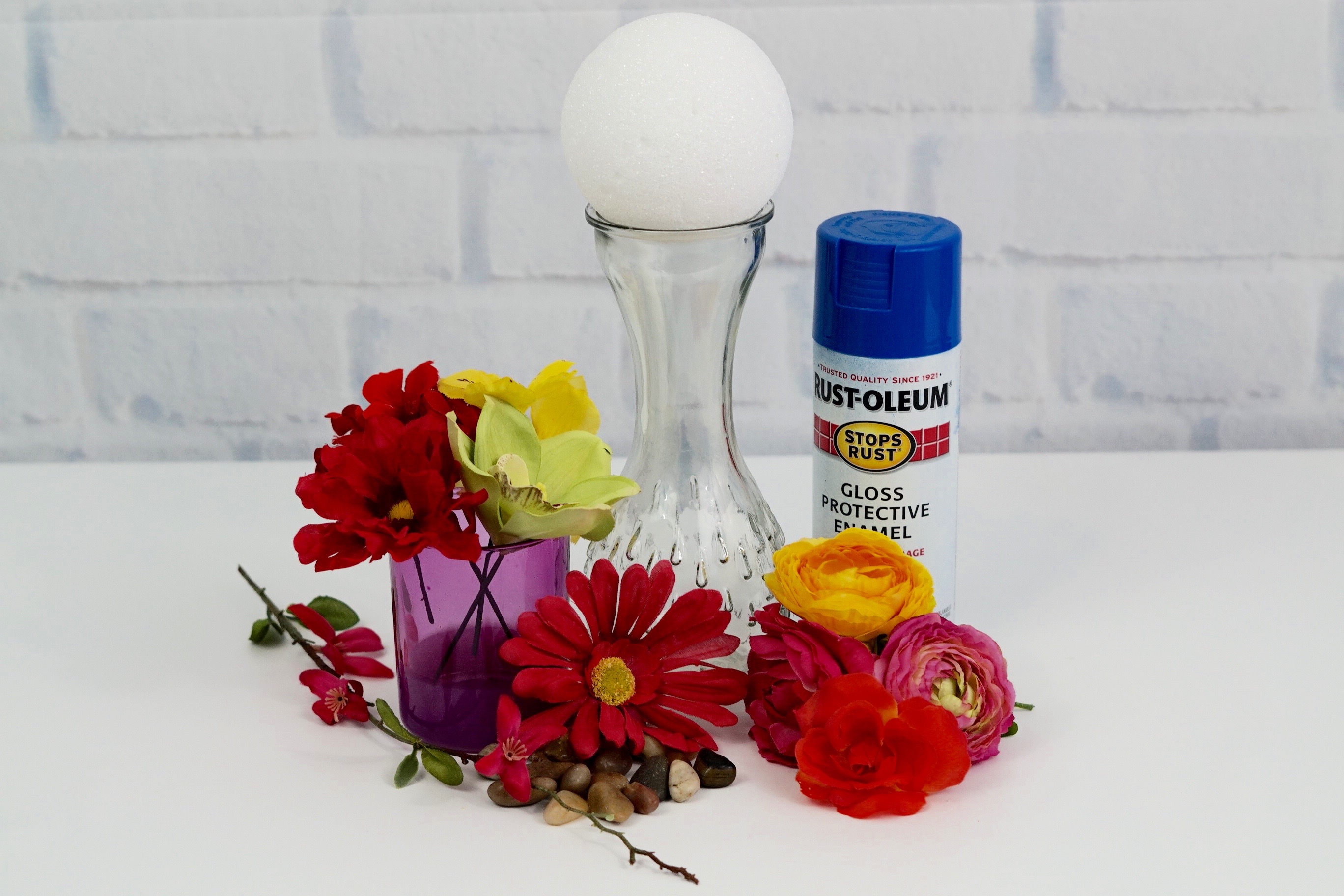 If you prefer written instructions, please continue reading.
How To Make a Fiesta Style Wedding Centerpiece
Directions:
STEP 1: First, spray paint your 8.5 inch textured vase with your blue krylon spraypaint and then allow it to dry.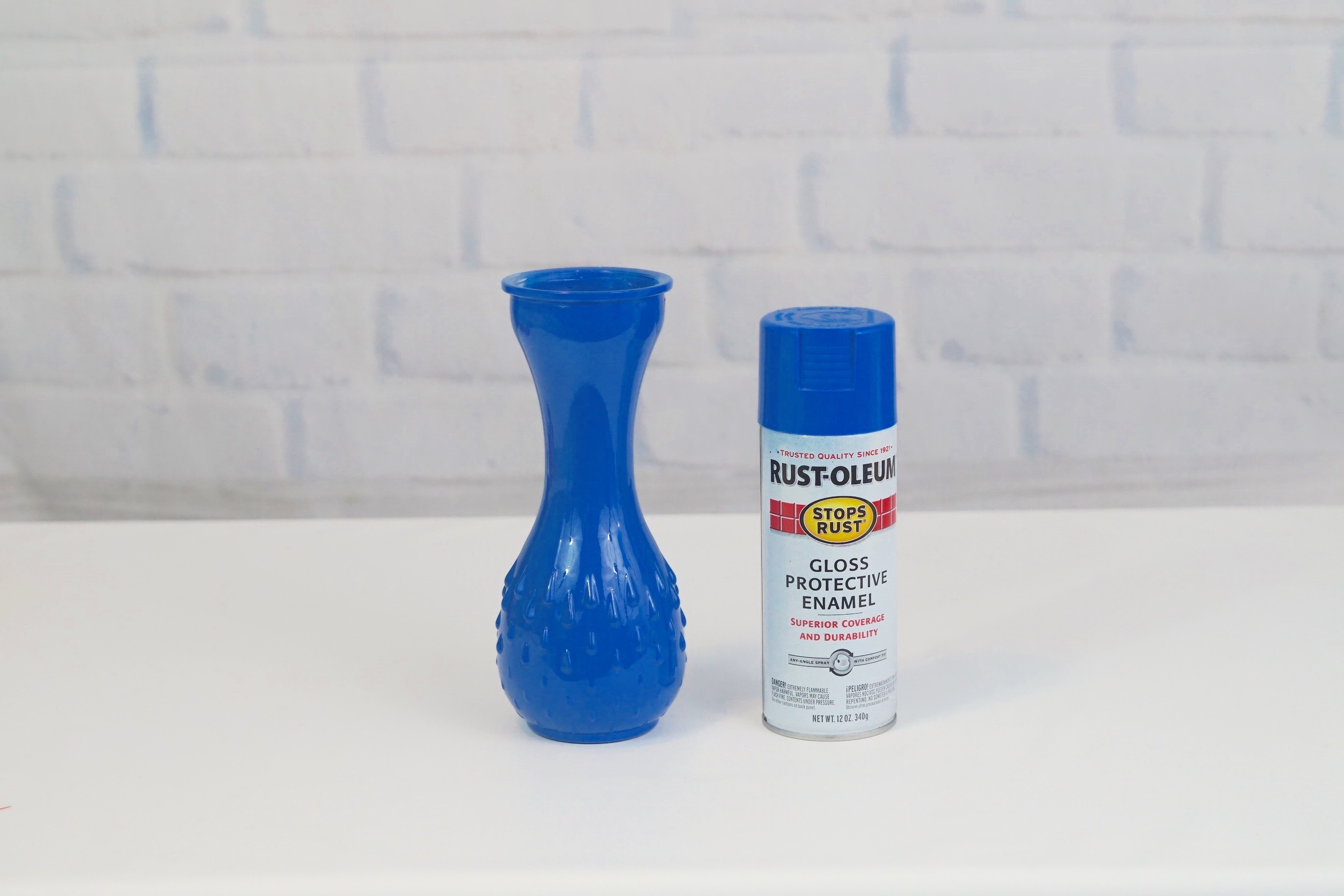 STEP 2: Next you will also attach your 3 inch foam ball to your vase rim using hot glue.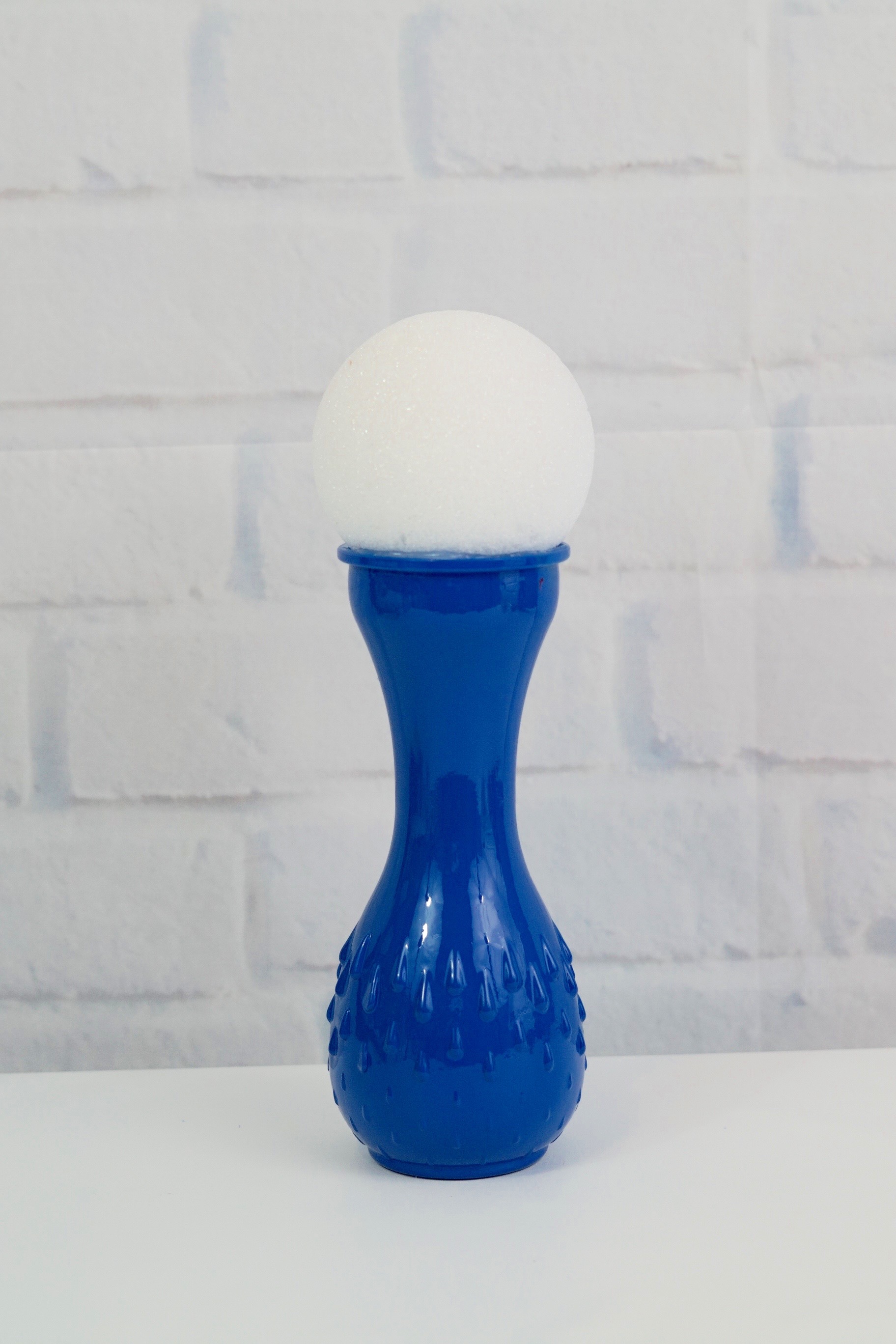 STEP 3: Attach 4-6 forsythia branches, 2 coral roses, and 6-8 gernaium heads. Also add 2 alstroemeria blooms, 2-4 gerbera daises, 2-4 aster blooms and 1 orchid. Lastly, attach 4-6 peonies. Fill in the remaining space with geranium heads and coral roses.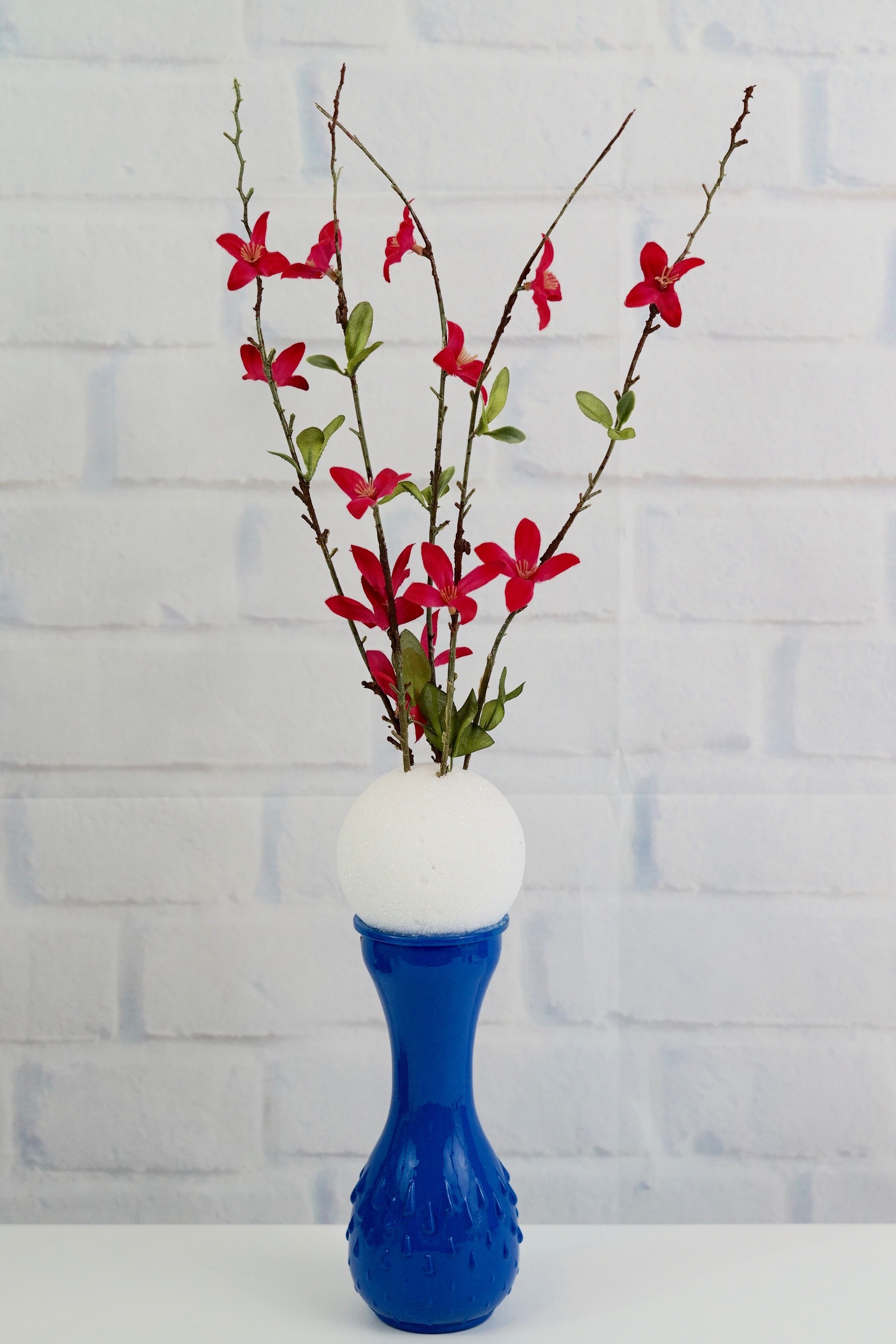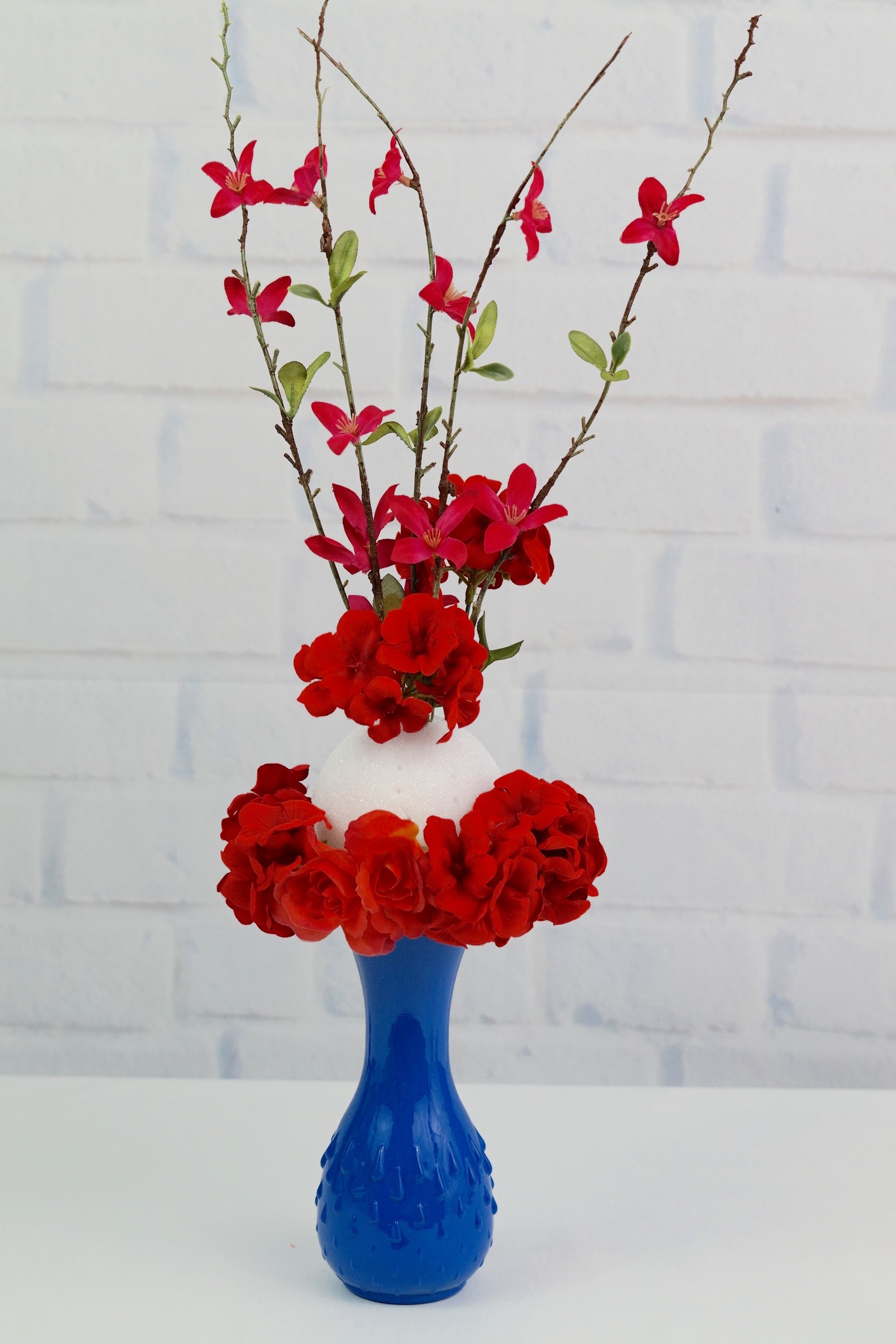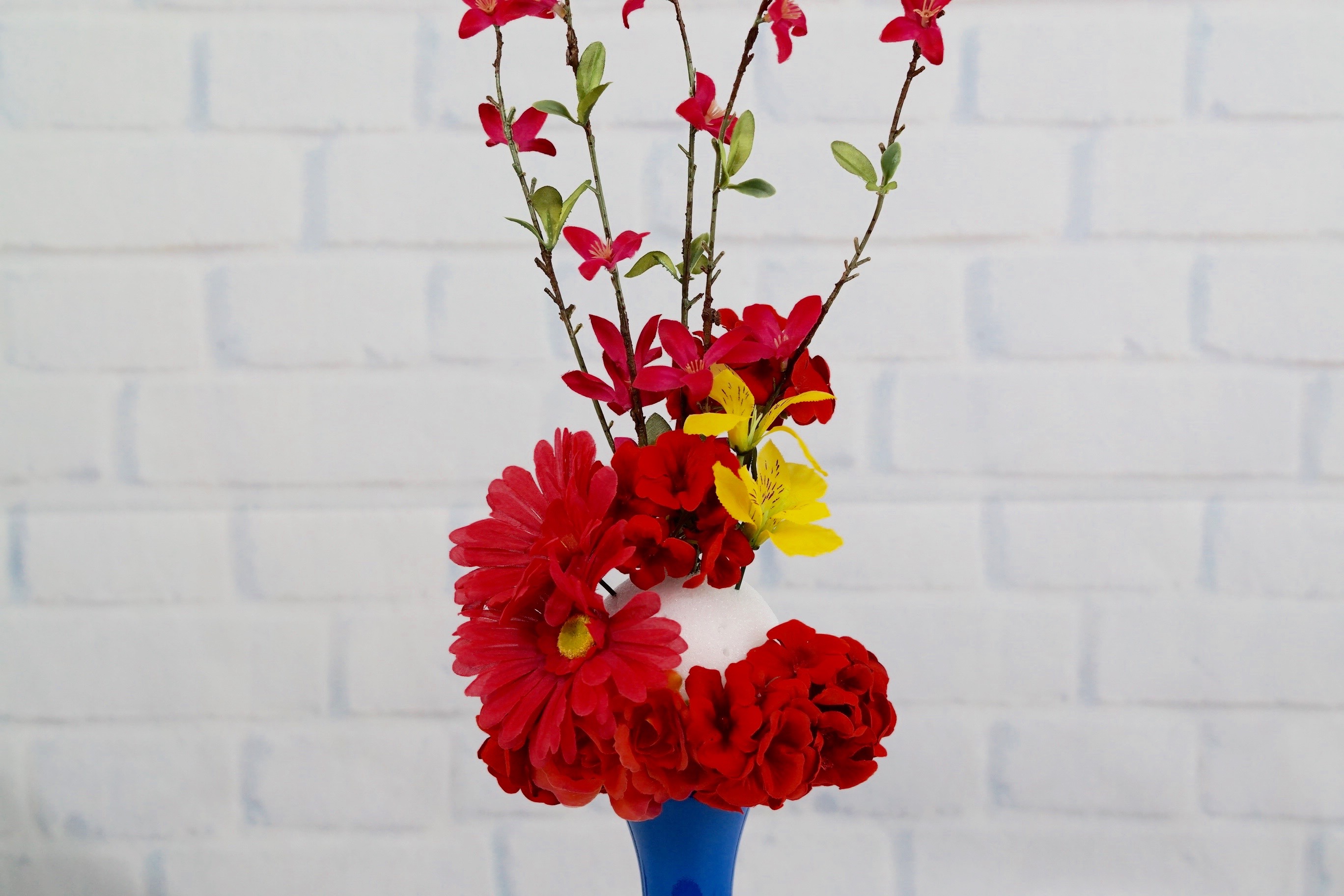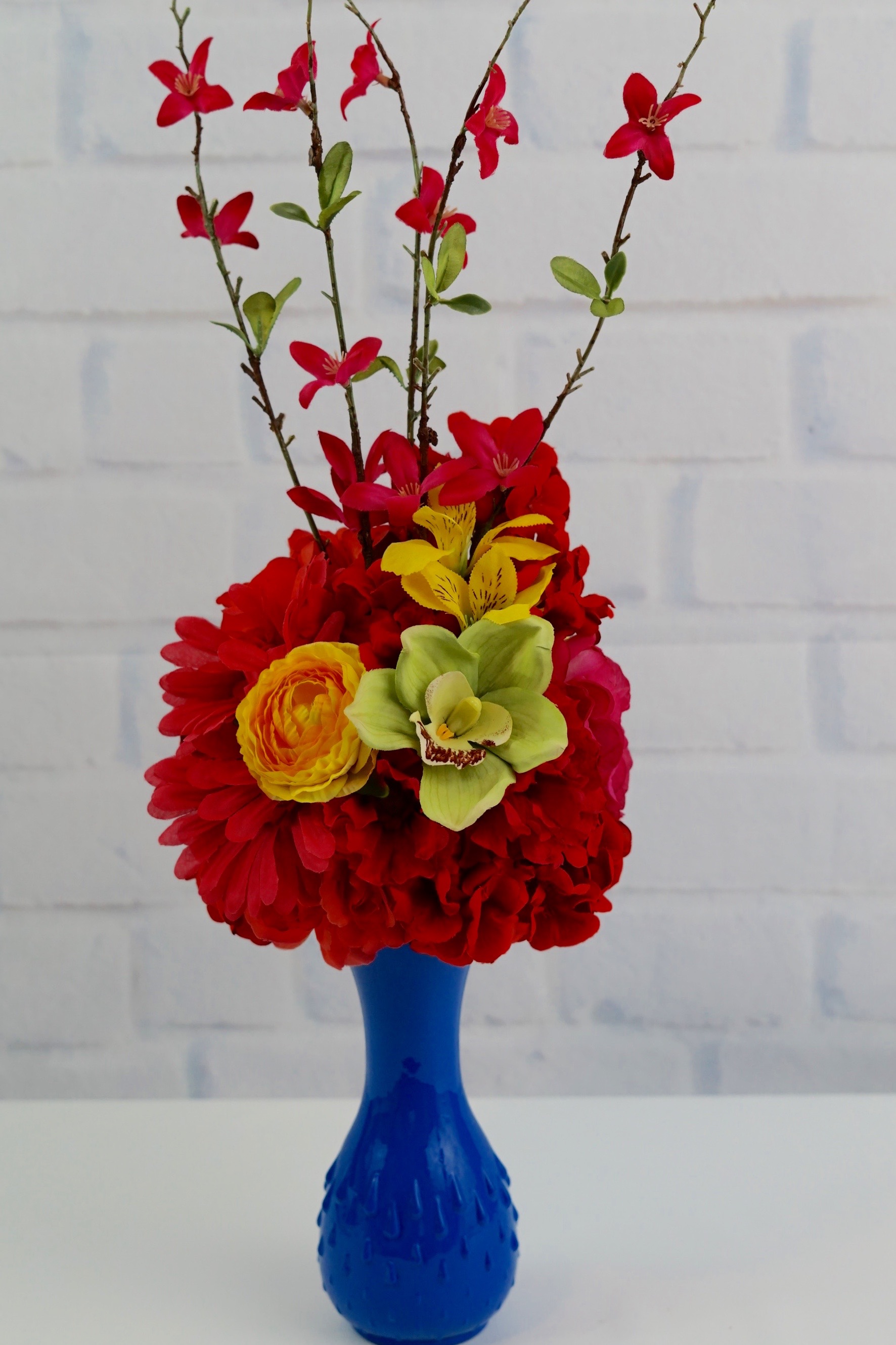 STEP 4: In addition to your fiesta vase centerpiece, add river rocks and a few of your remaining flowers to your glass colored votive candle holder as great accent table decor.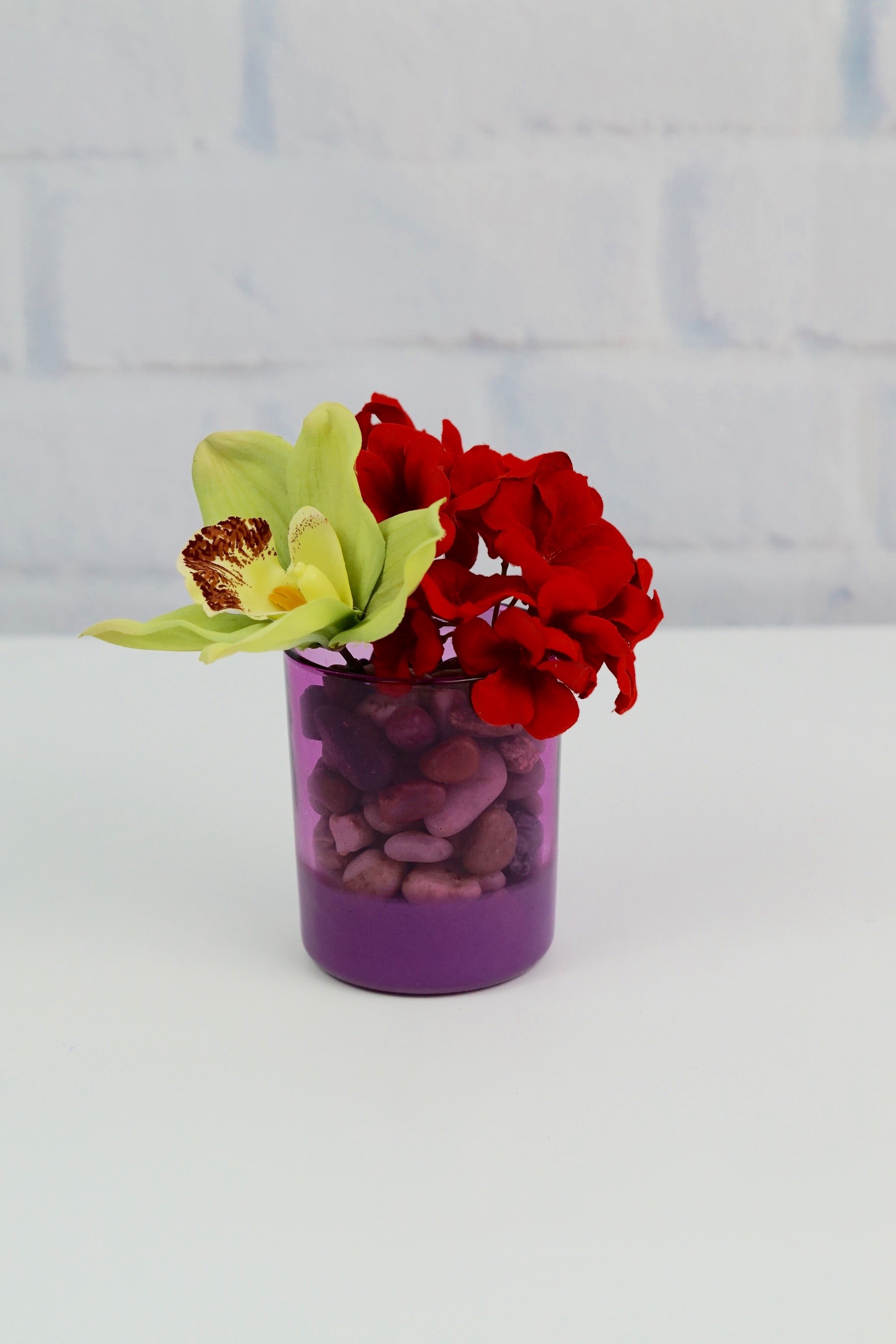 THE FINAL STEP!
STEP 5: Set the table!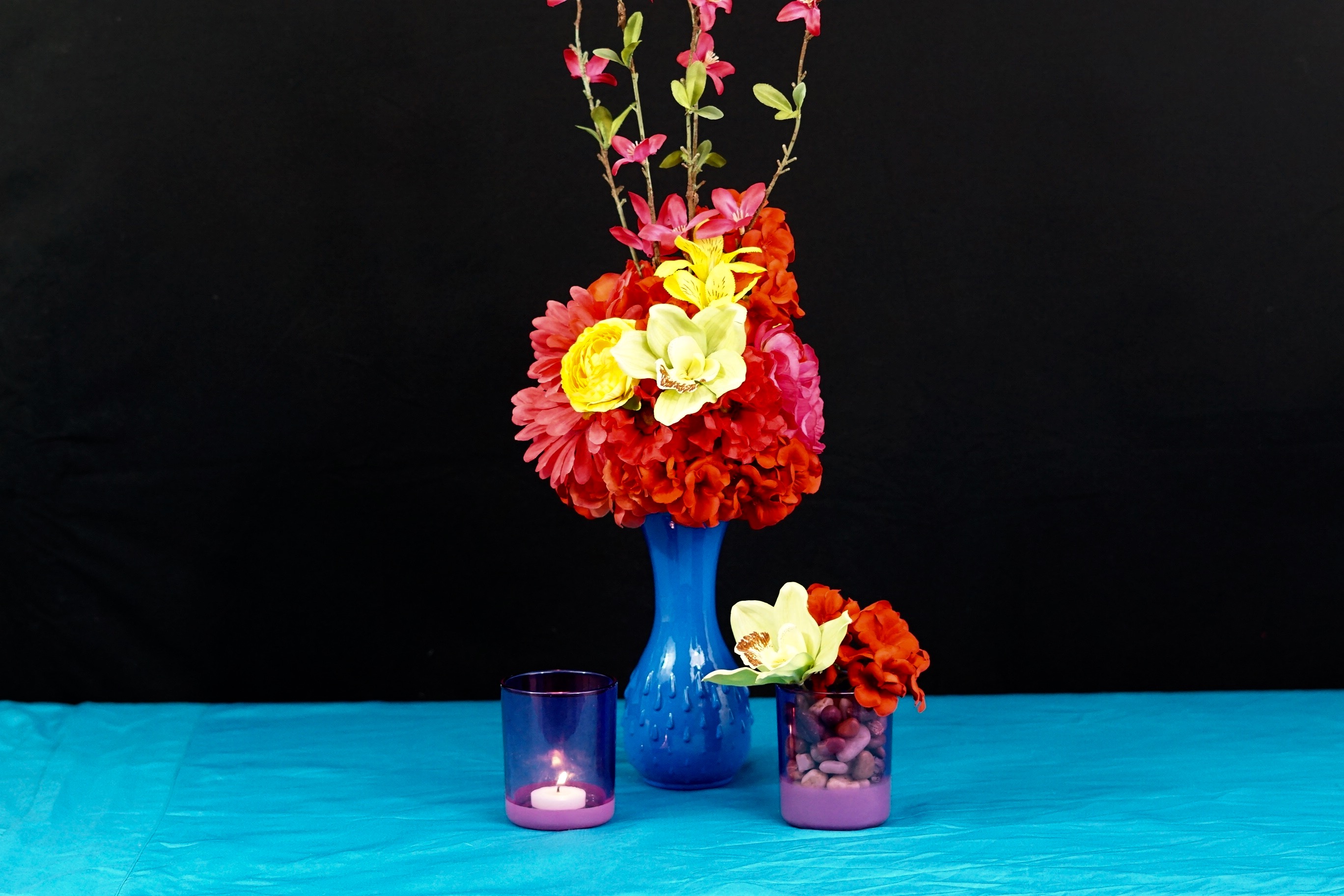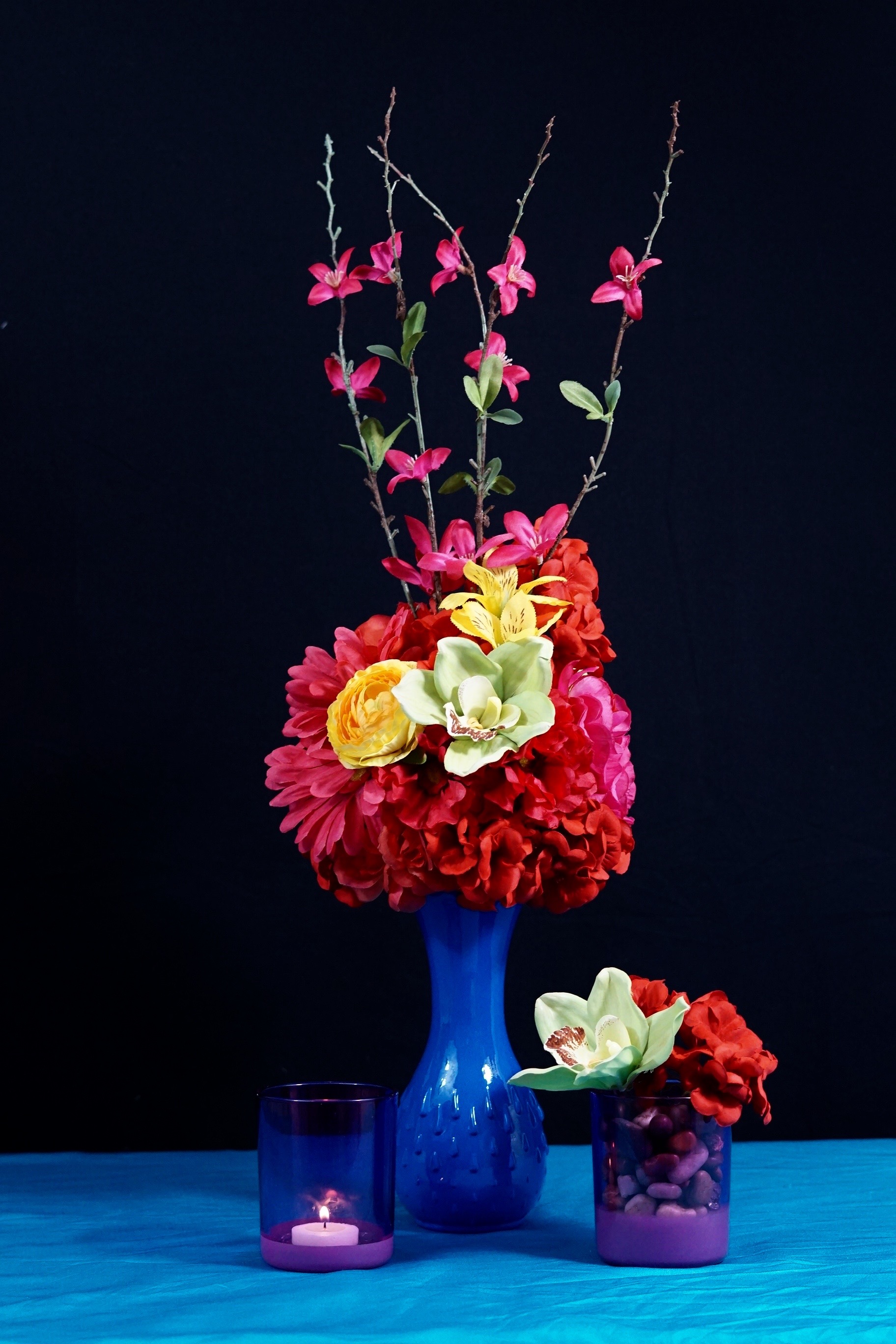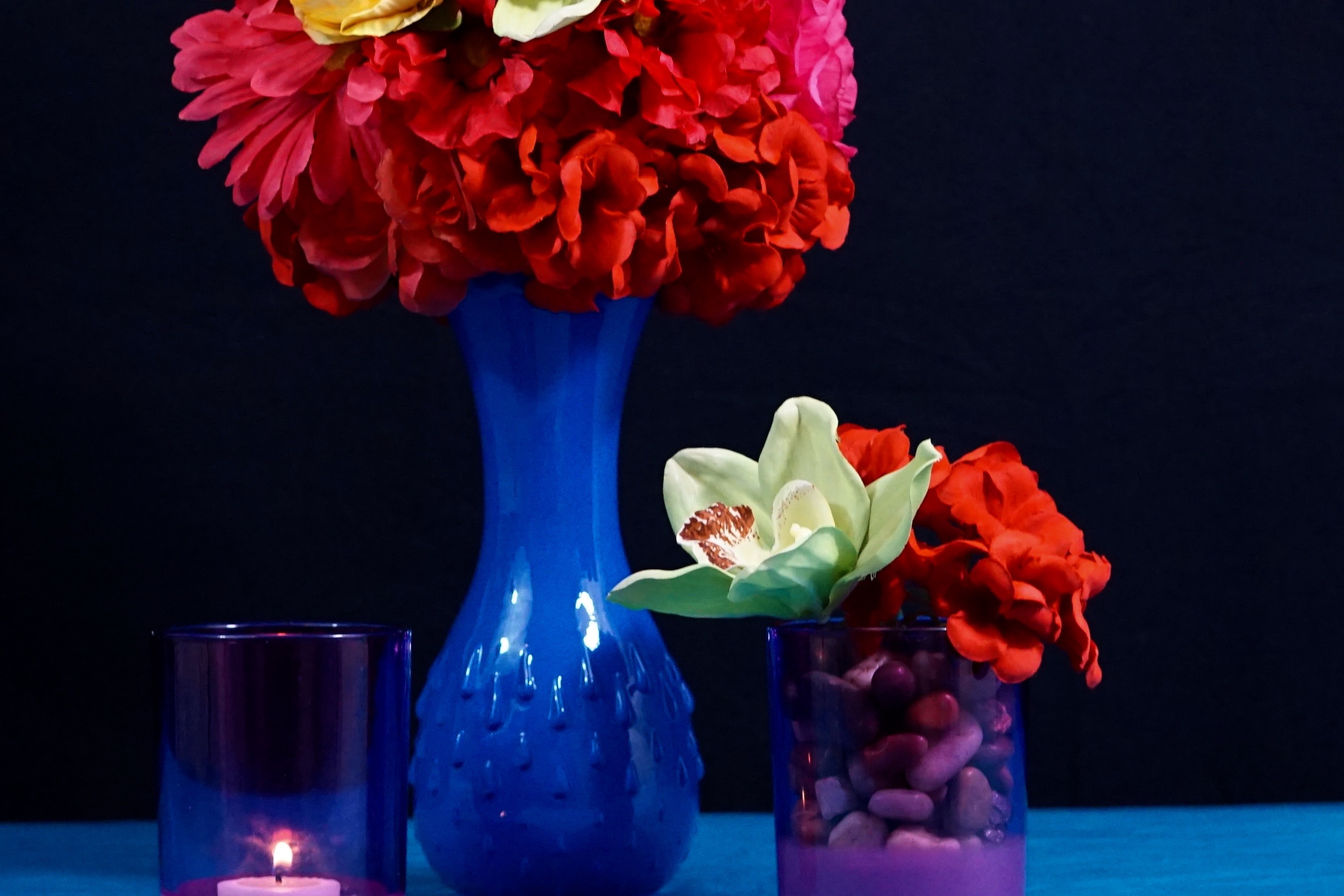 I absolutely love how this festive fiesta DIY wedding centerpiece turned out! The outcome is amazing and will definitely add that extra special touch to any event!
If you like the outcome please subscribe to our Youtube Channel for more DIY Videos and follow us on Facebook and  Pinterest.
Need help with an upcoming project? Be sure to send us a project request!
"Remember When Every Penny Counts, Count on MissPlanIt"